Create Support tickets and Feedback
Step 1: In the CSS support module, There is a master called service Tickets. It contains the Service tickets created by the customer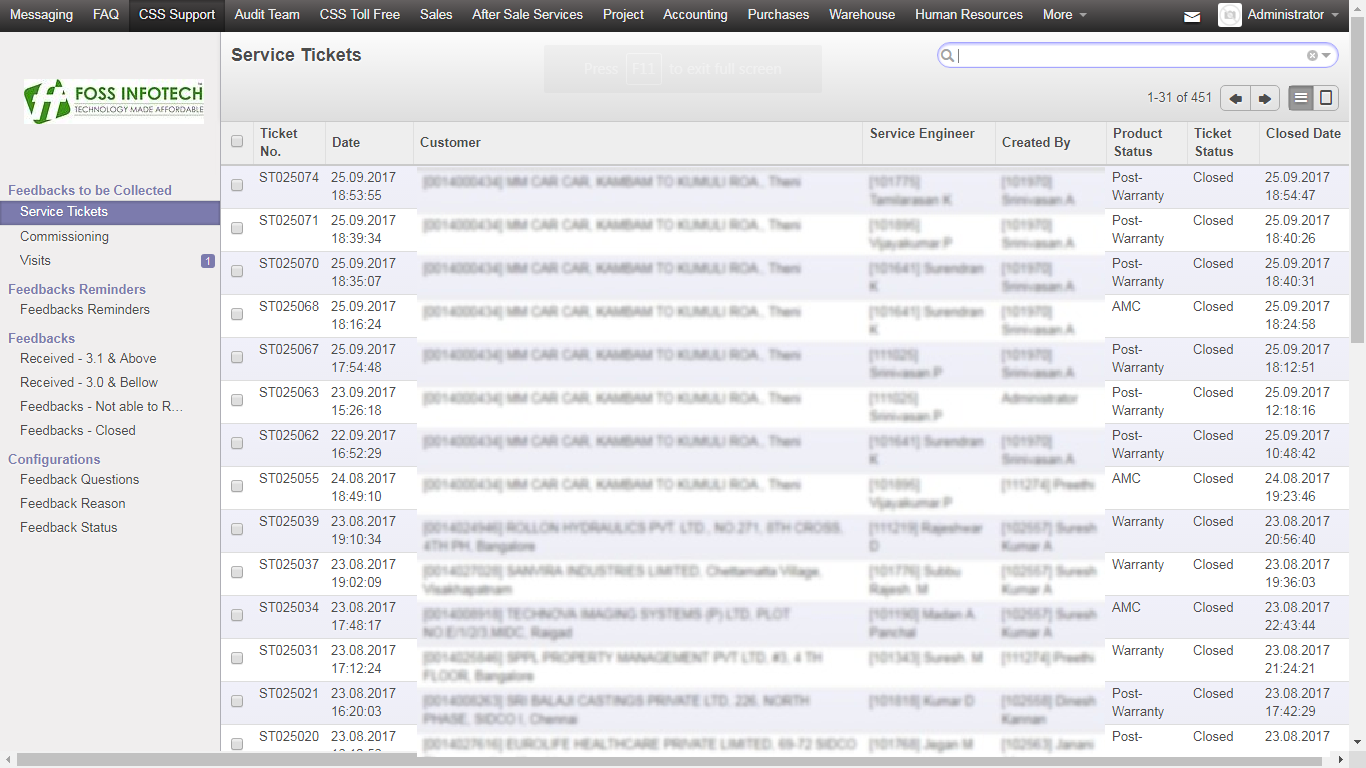 Step 2: The commissioning menu contains the form of the service tickets. It contains the details of the customer, product details and service engineer and branch details.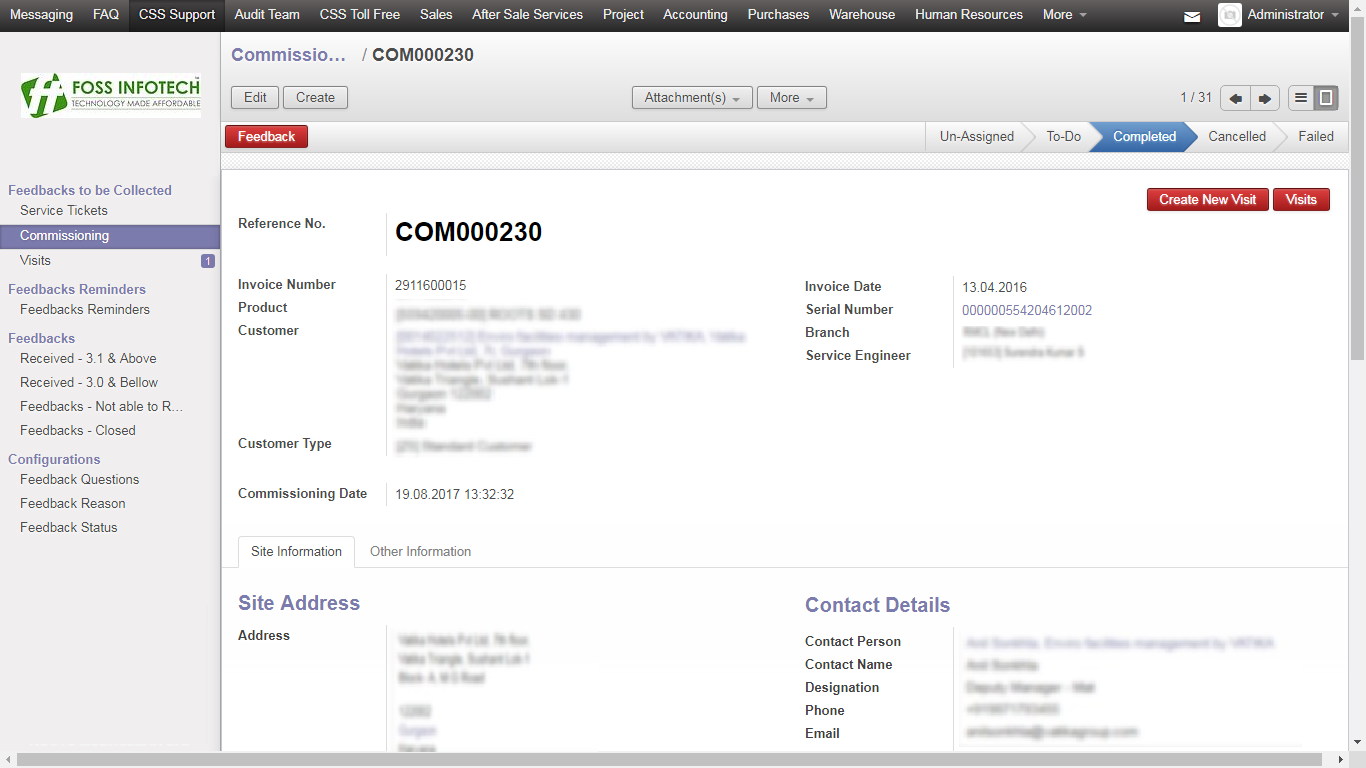 Step 3: Click the feedback button to create a feedback for the current service ticket. Choose the feedback status and ratings. And save the feedback form.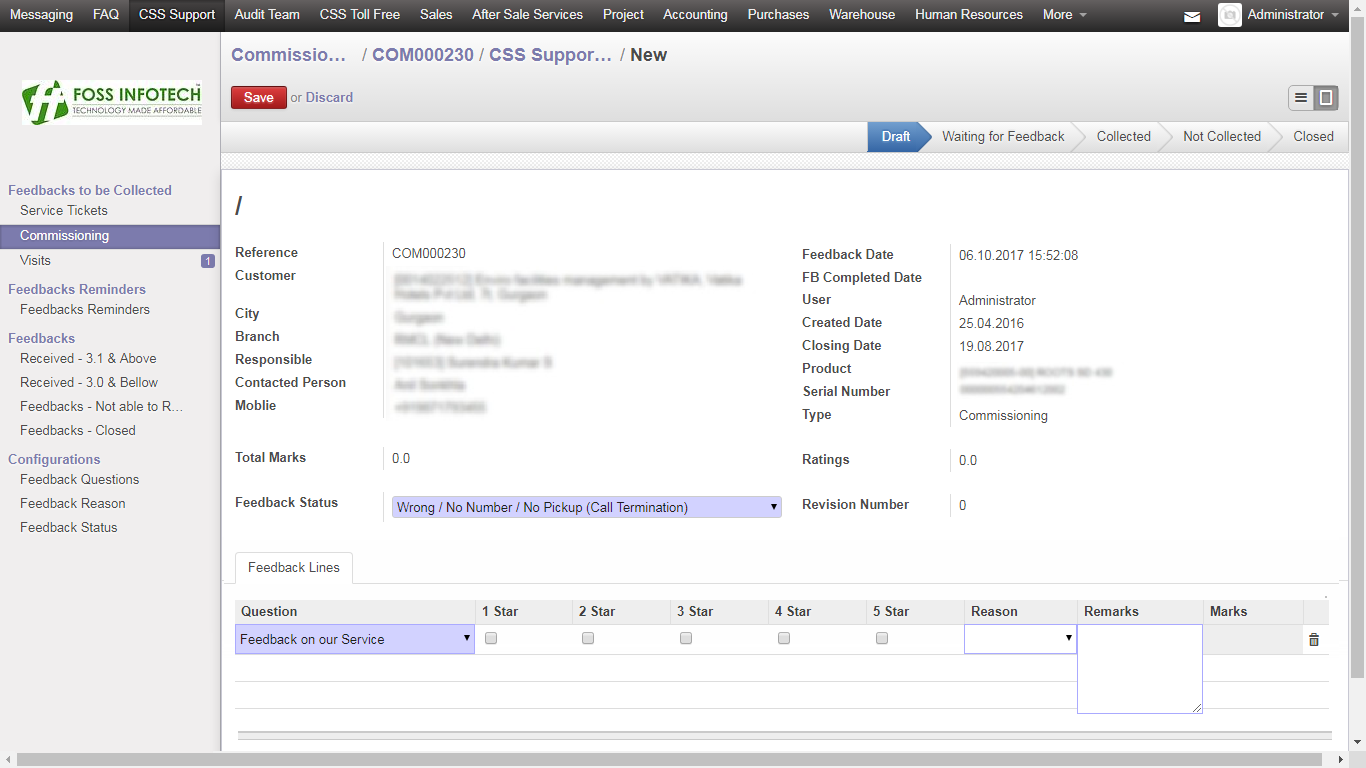 Step 4: The Feedback Remainder menu contains the feedbacks that are pending and yet to be received. The pending feedback can be revised and updated.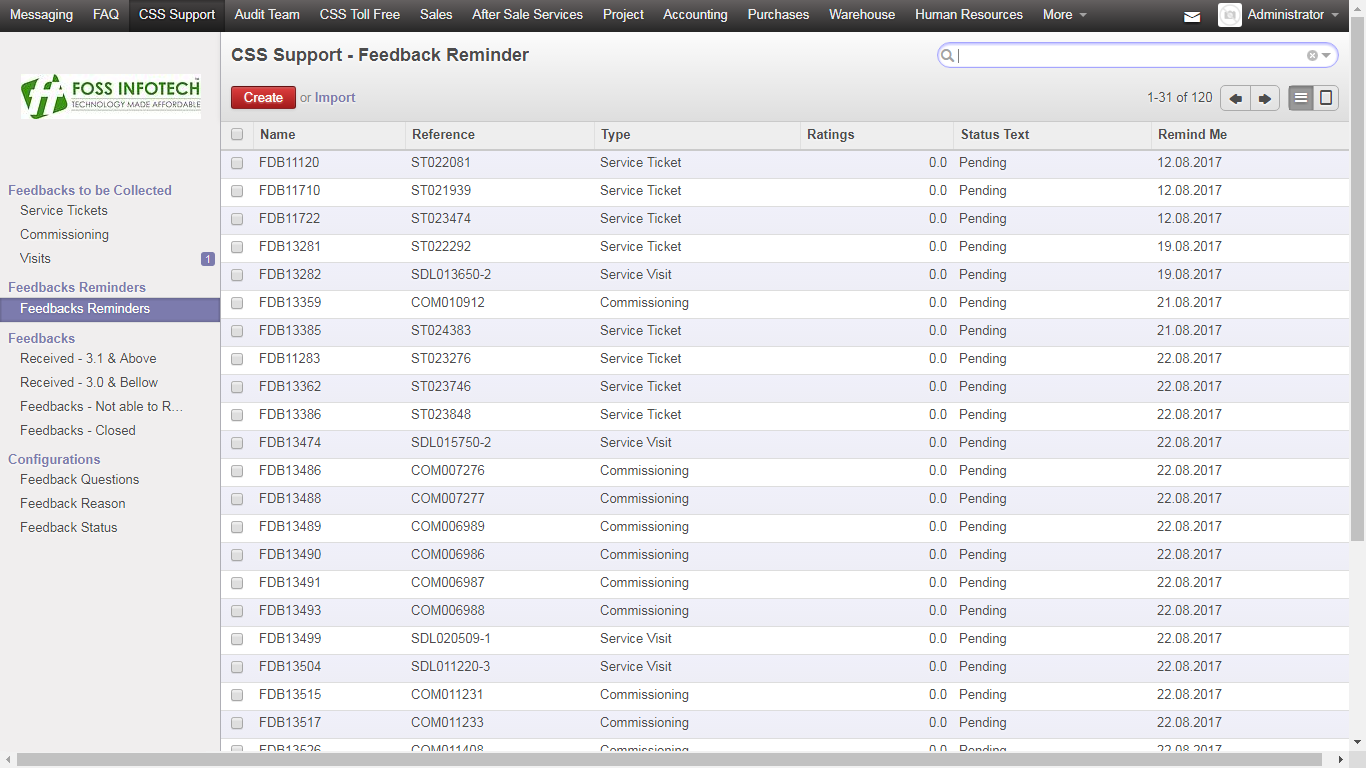 Step 5: The Feedbacks menu contains the collected feedbacks that are filtered based on the ratings.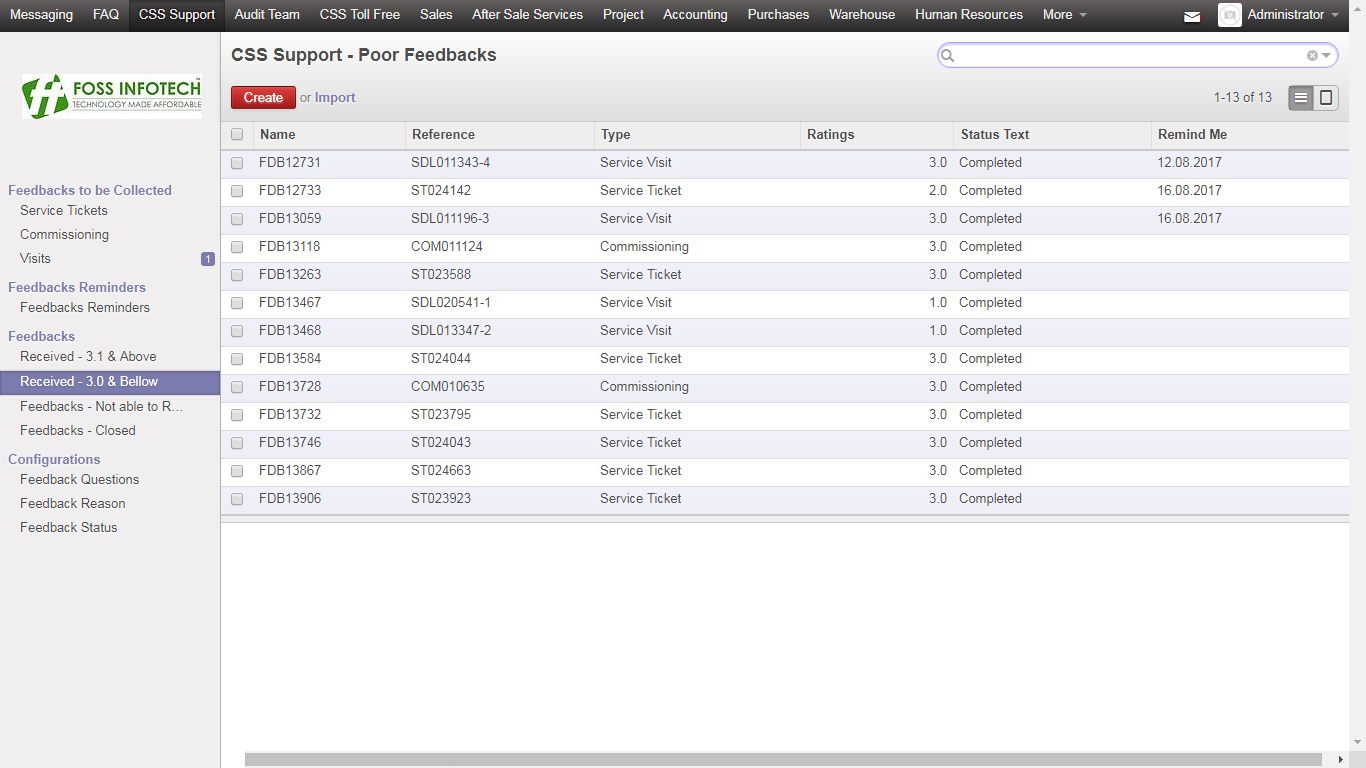 Step 6: The closed feedbacks are collected in the Feedbacks Closed menu.