Create service tickets based on the customer products
Step 1: The CSS toll free calls menu, contains the list of the created service tickets.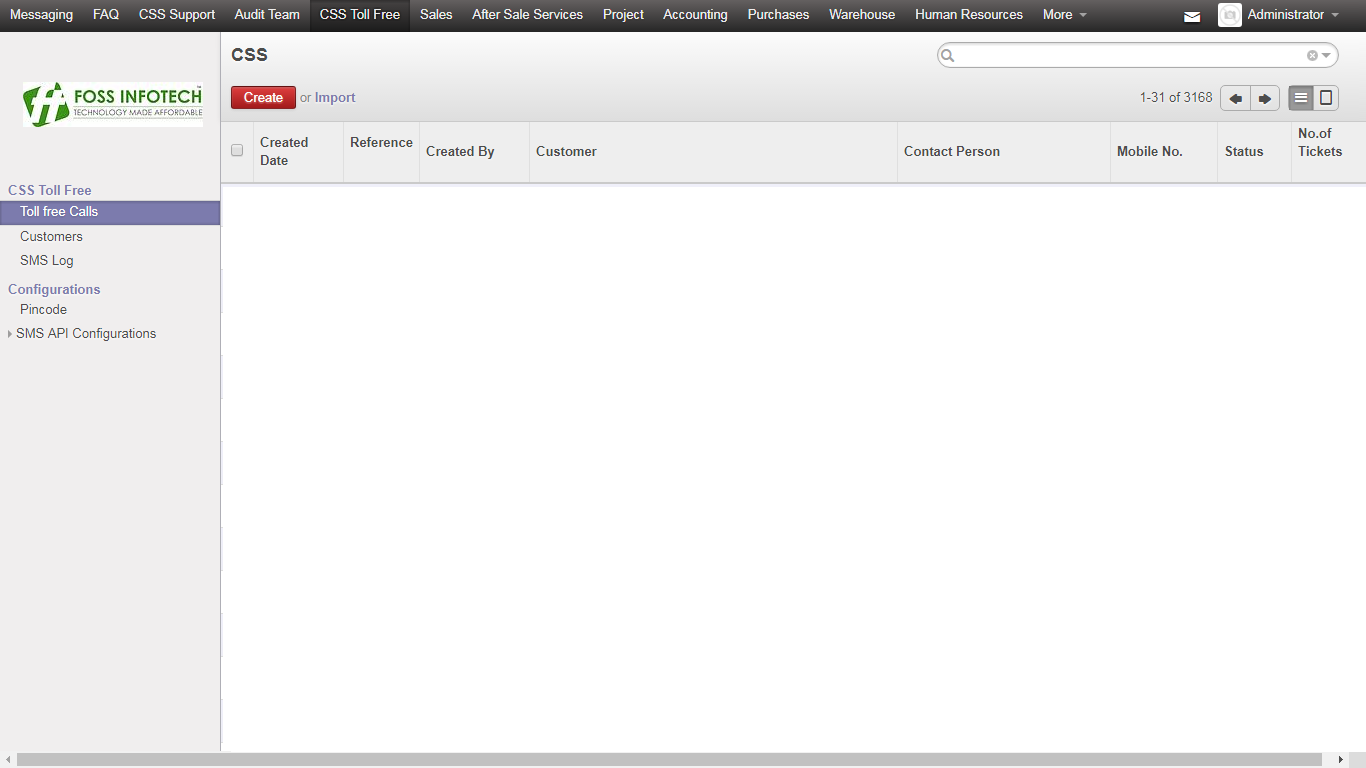 Step 2: To create a service ticket for a customer, Enter the details of the customer and the wizard will display the products purchased. Click the product which requires the support, Then click save button.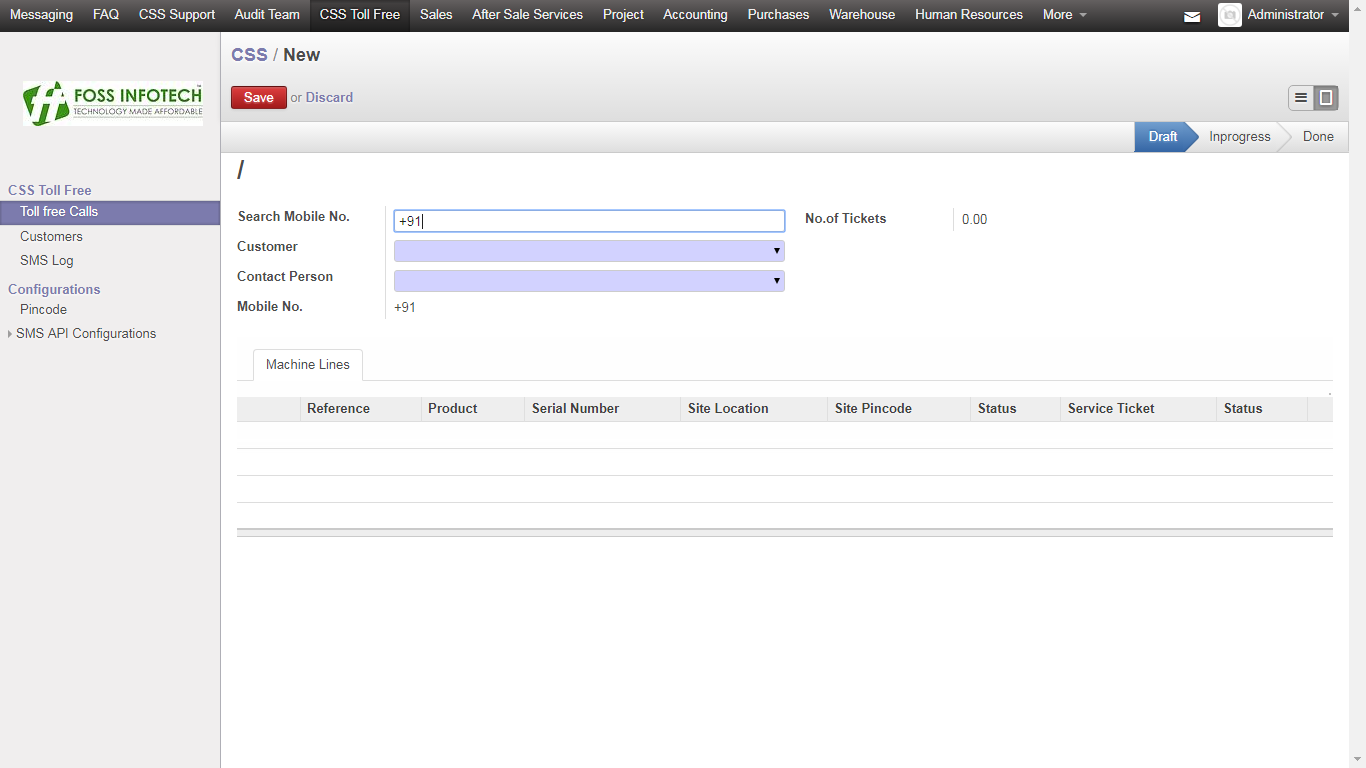 Step 3: To create a customer, click the create button. Enter the details of the customer.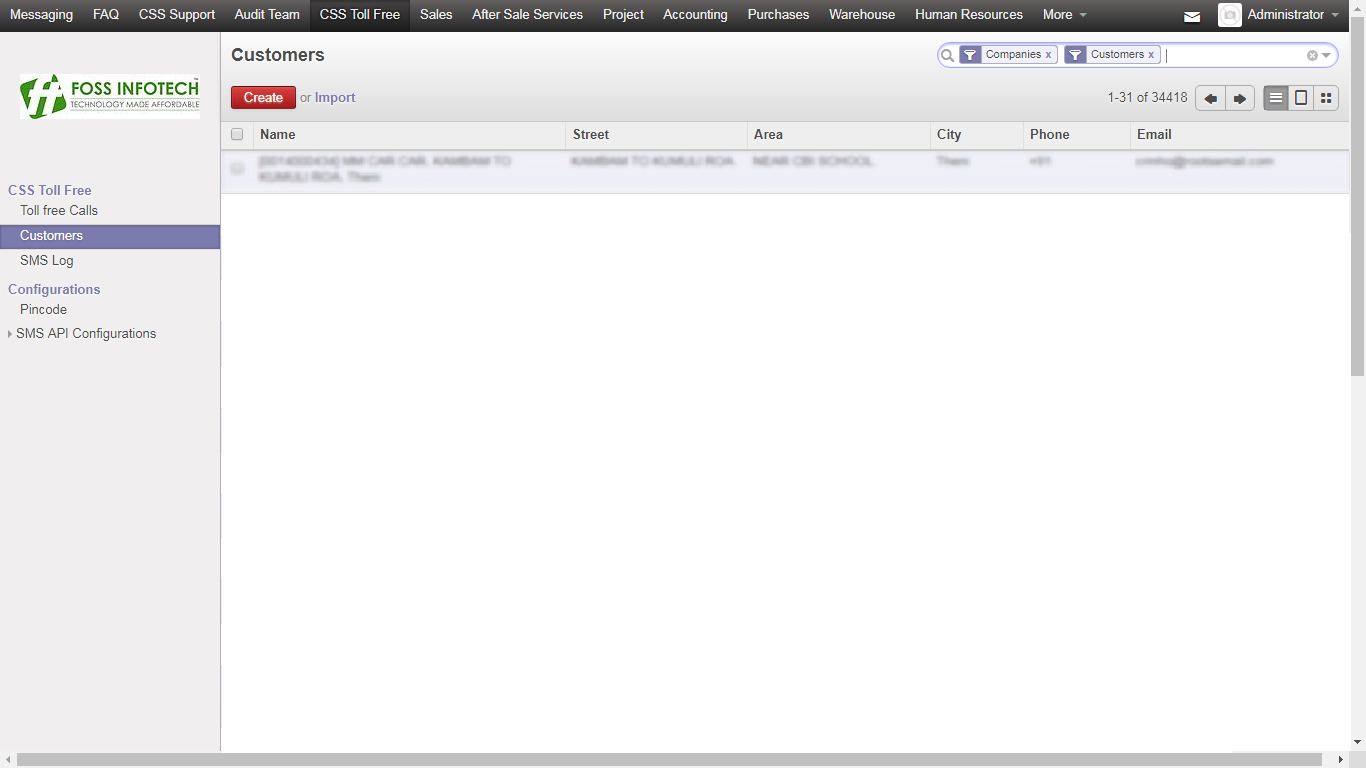 Step 4: The SMS log menu consists of the status of the sms sent to the customer.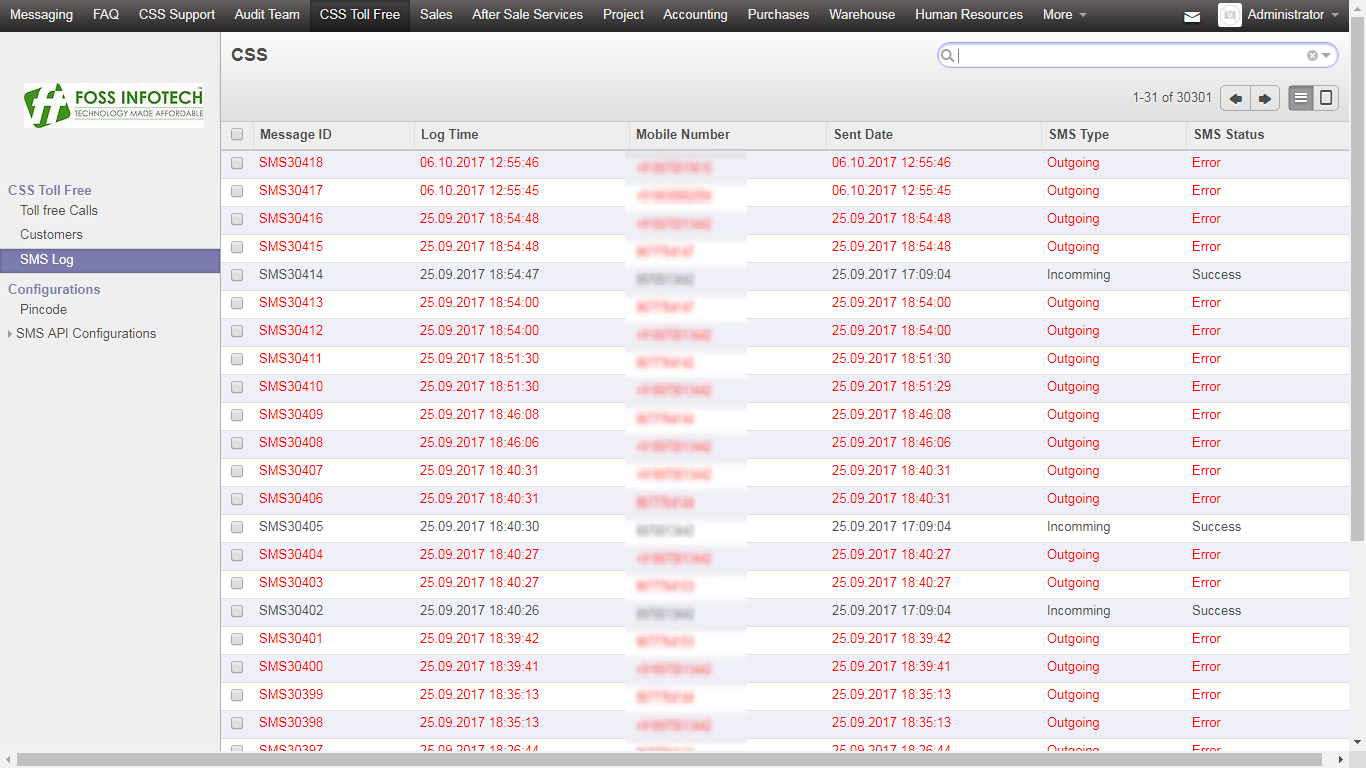 Step 5: The pincode menu contains the service engineers mapped for a pincode.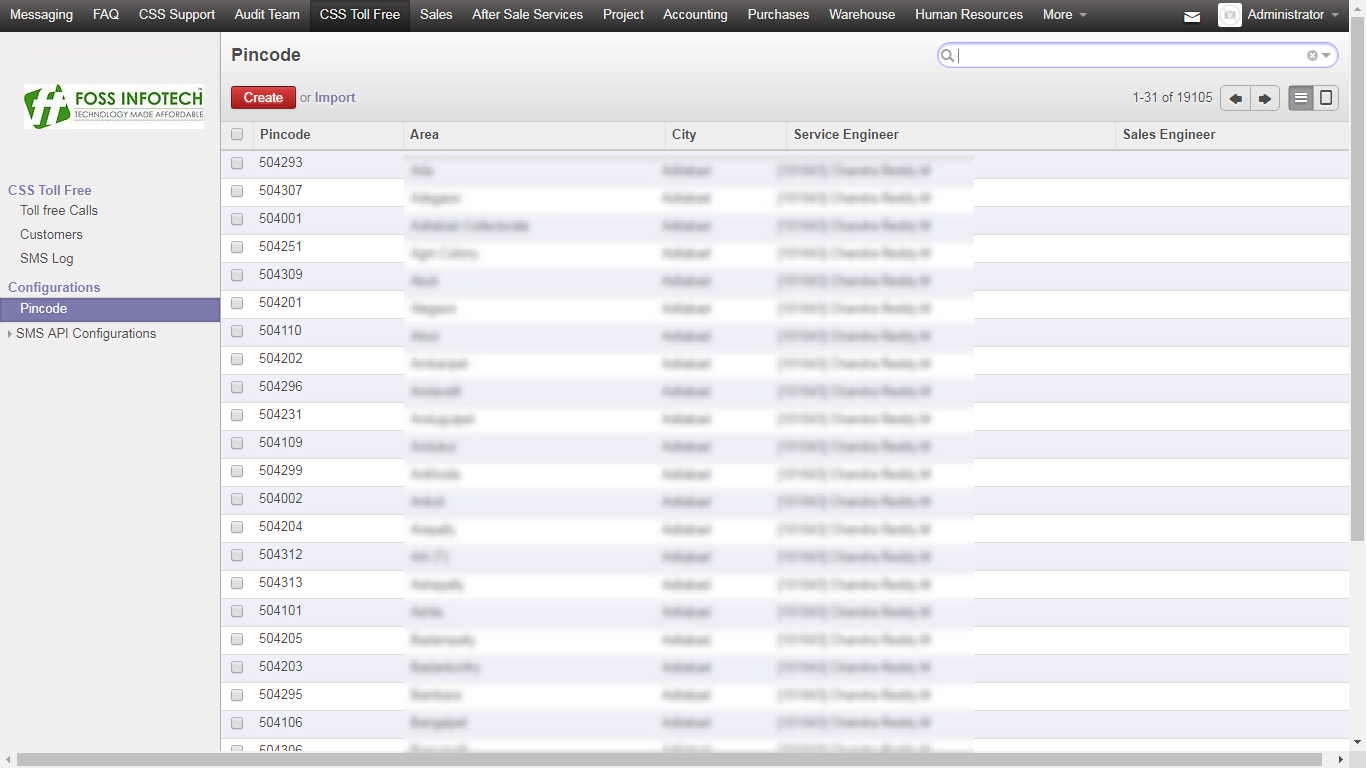 Step 6: The sms category can be created using the sms configuration.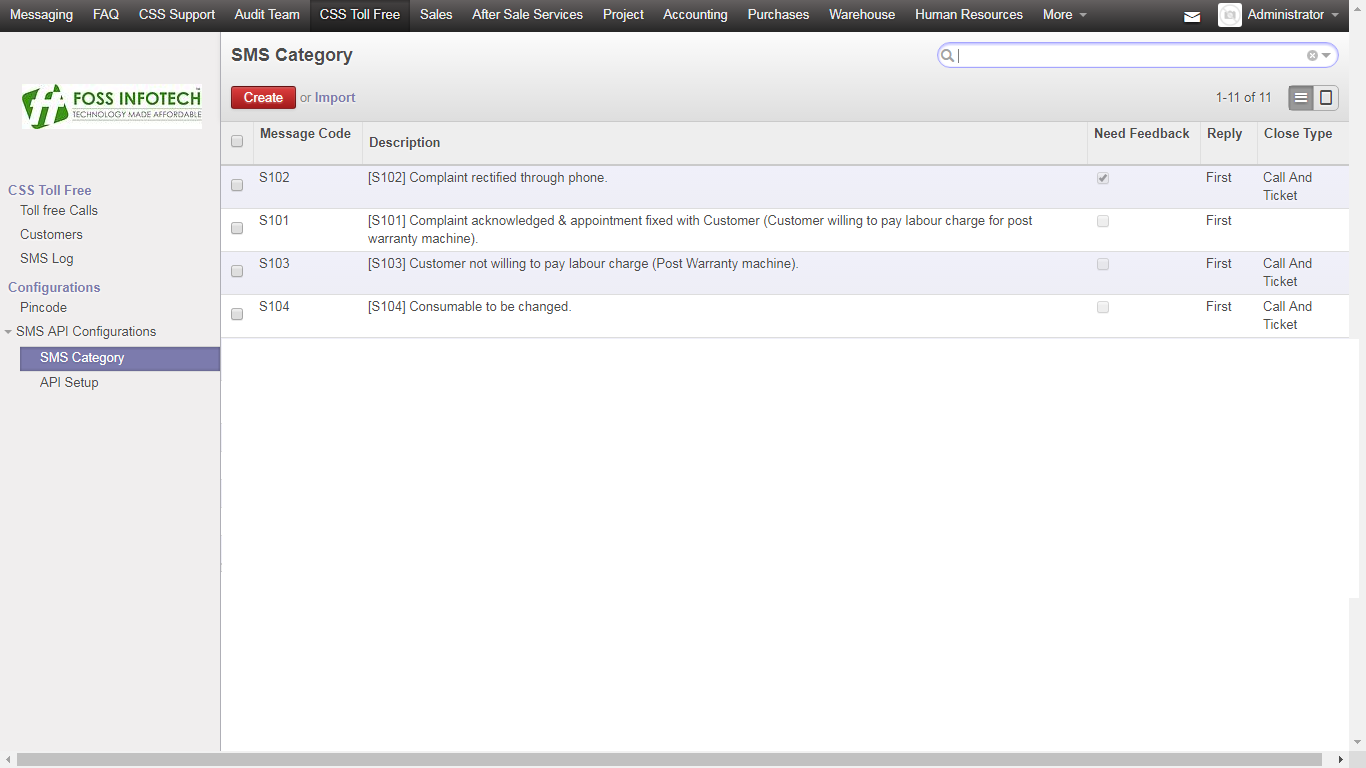 Step 7: A new sms category can be created using create new sms category menu