Discount policy based on products and customers
Step 1: In the product discount category, it contains
the price discounts based on the product categories.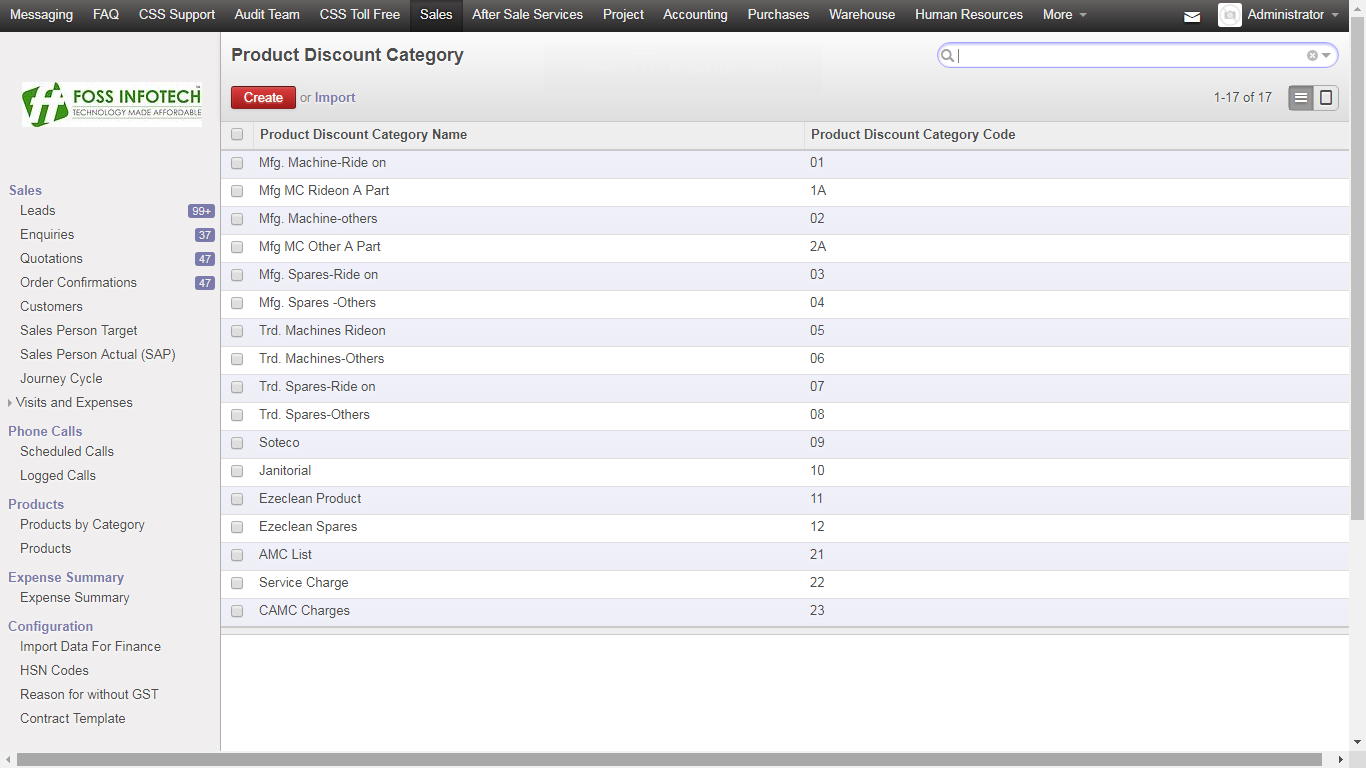 Step 2: To create a product category, click on the create button and add necessary fields and click save button.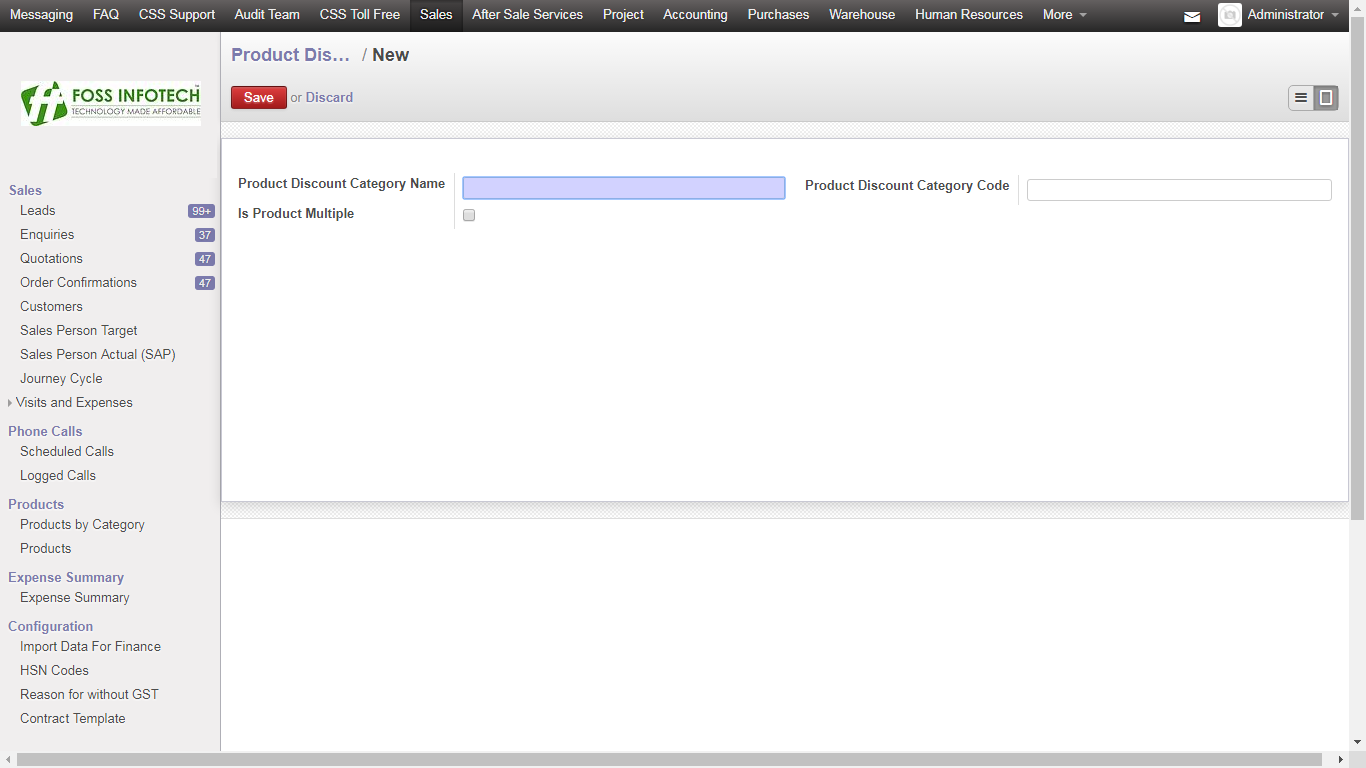 Step 3: In the products menu, create a product by assigning a category and sub category.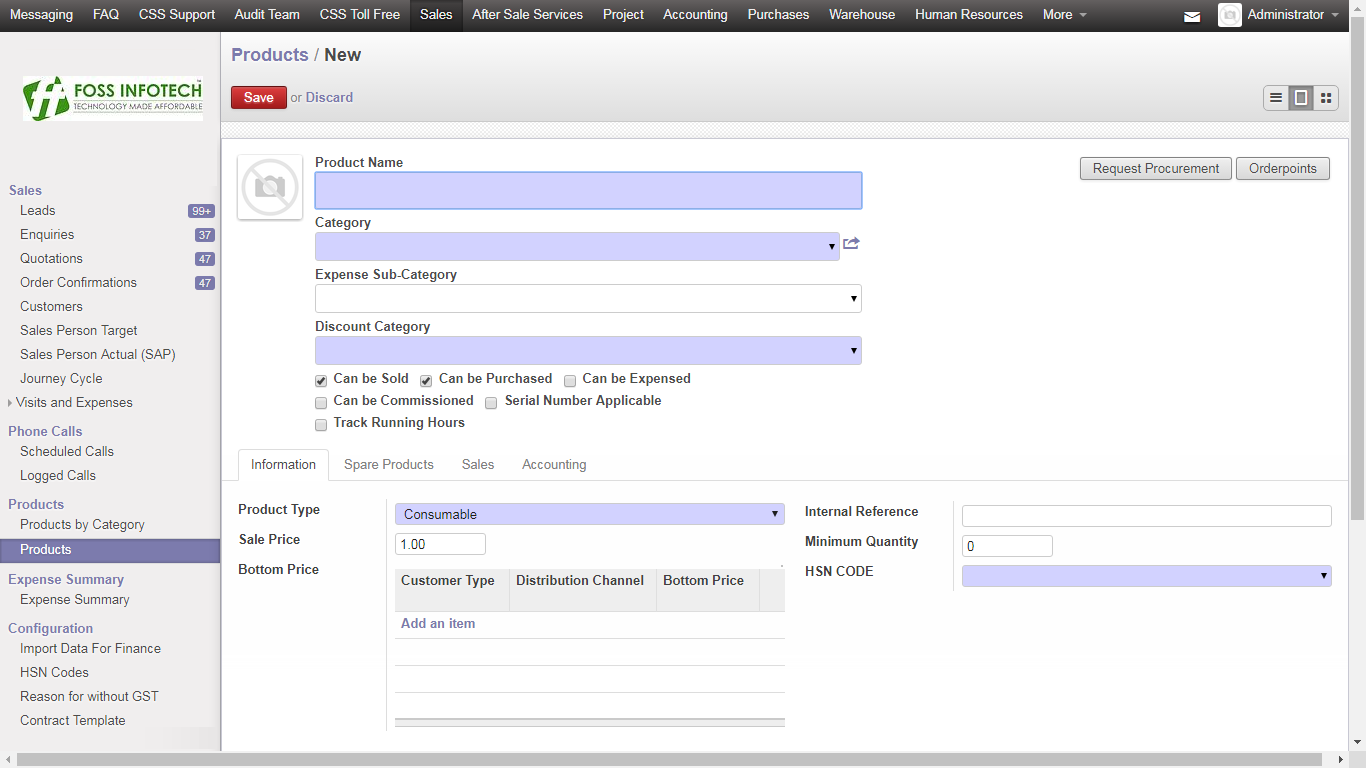 Step 4: The product discount details are displayed in the product details.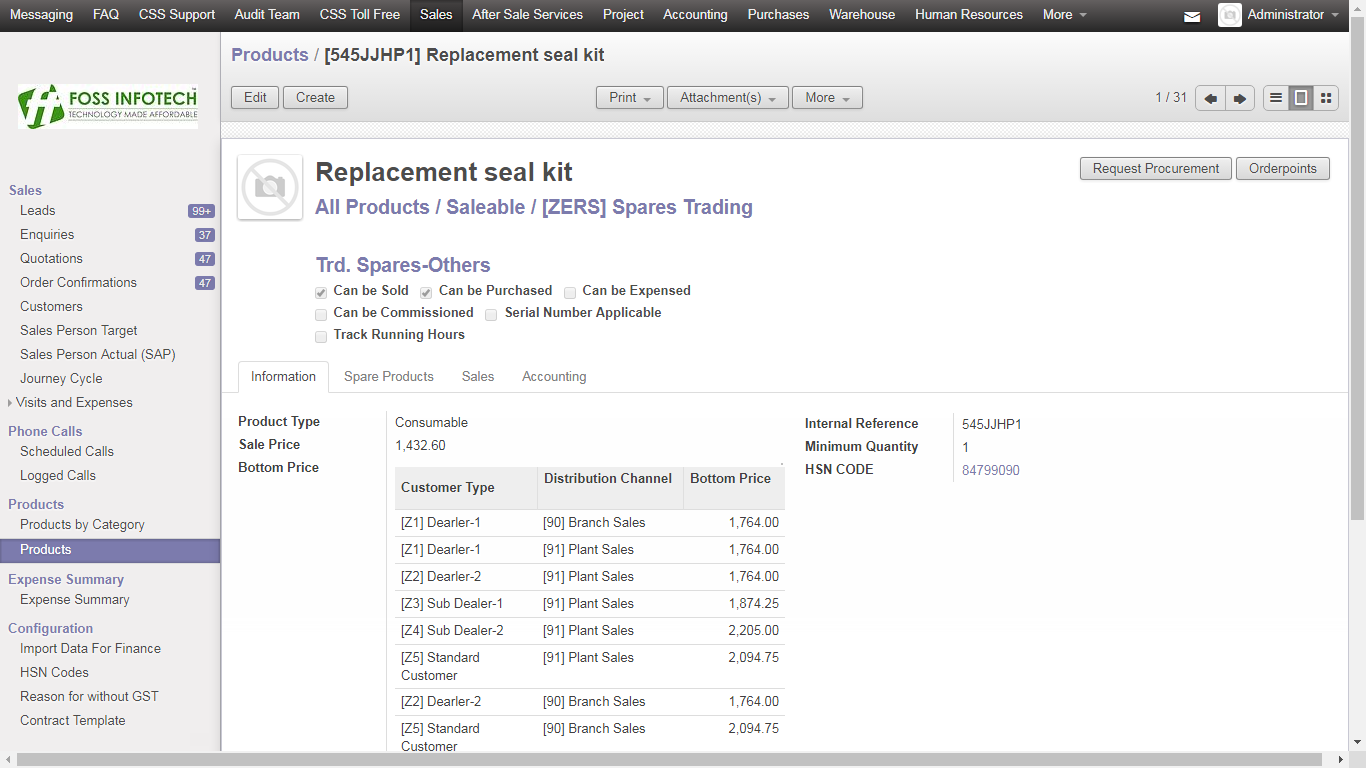 Step 5: The dealer discount menu contains the discount can be provided by the personals.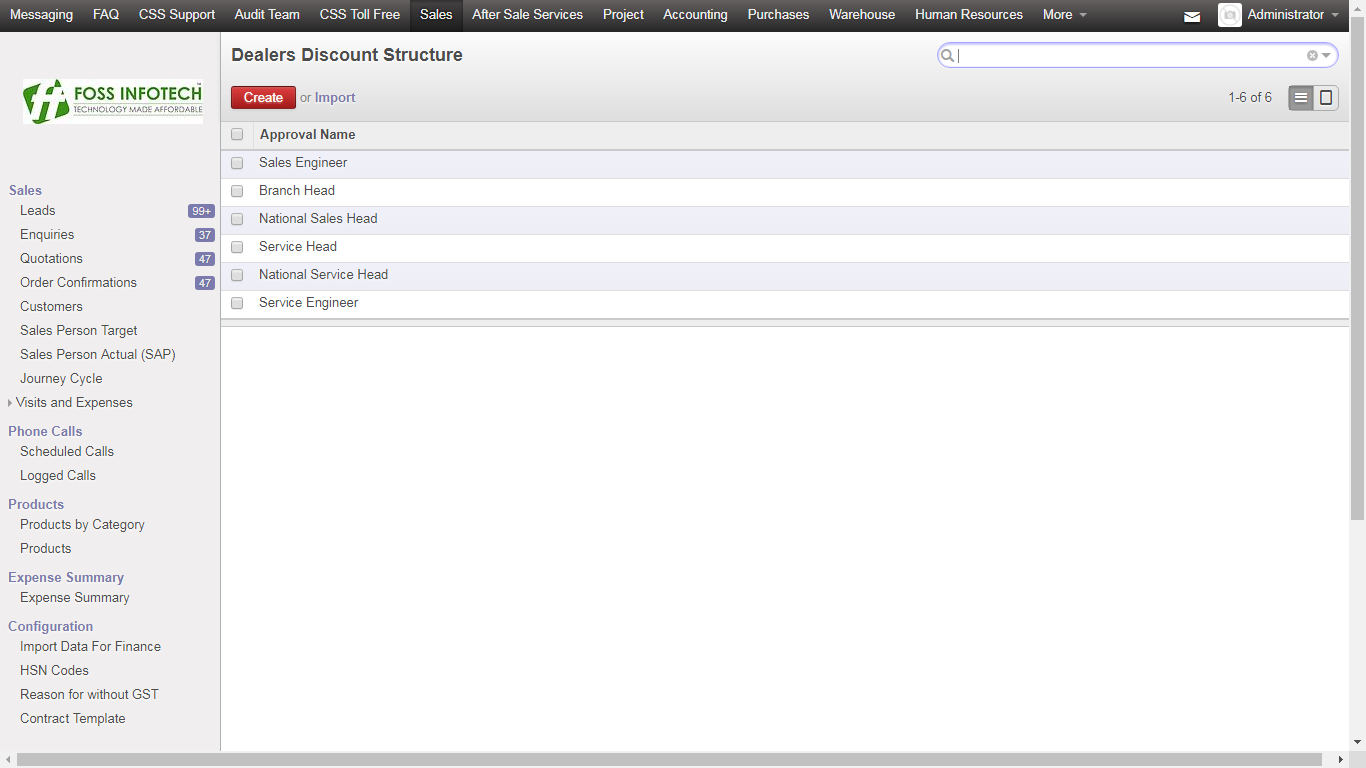 Step 6: The branch head has the rights to approve the discounts to a specific categories.