Manage cities and zip codes from a master data list
Step 1: To create a city with its zip code and state,
Click the city master data in the sales module.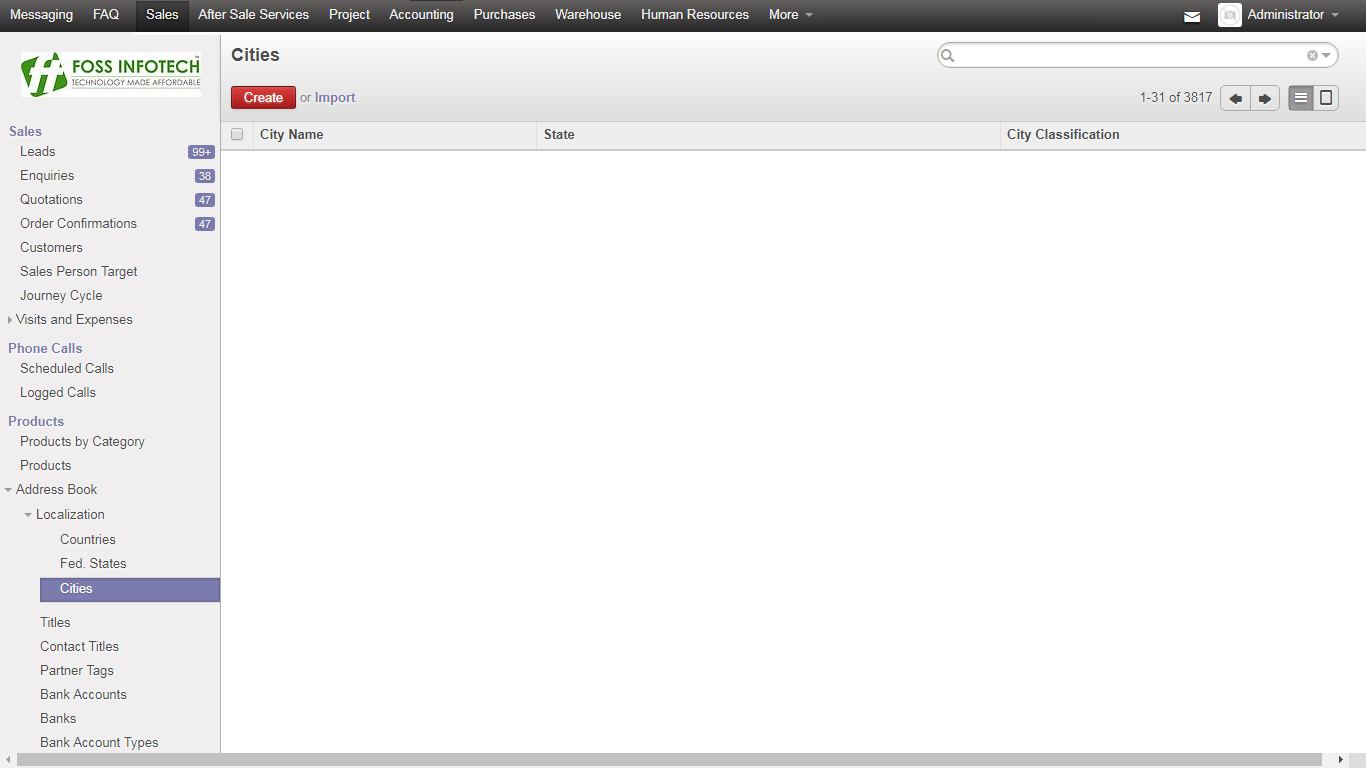 Step 2: Create a new city by entering a new city name with its state and pincode.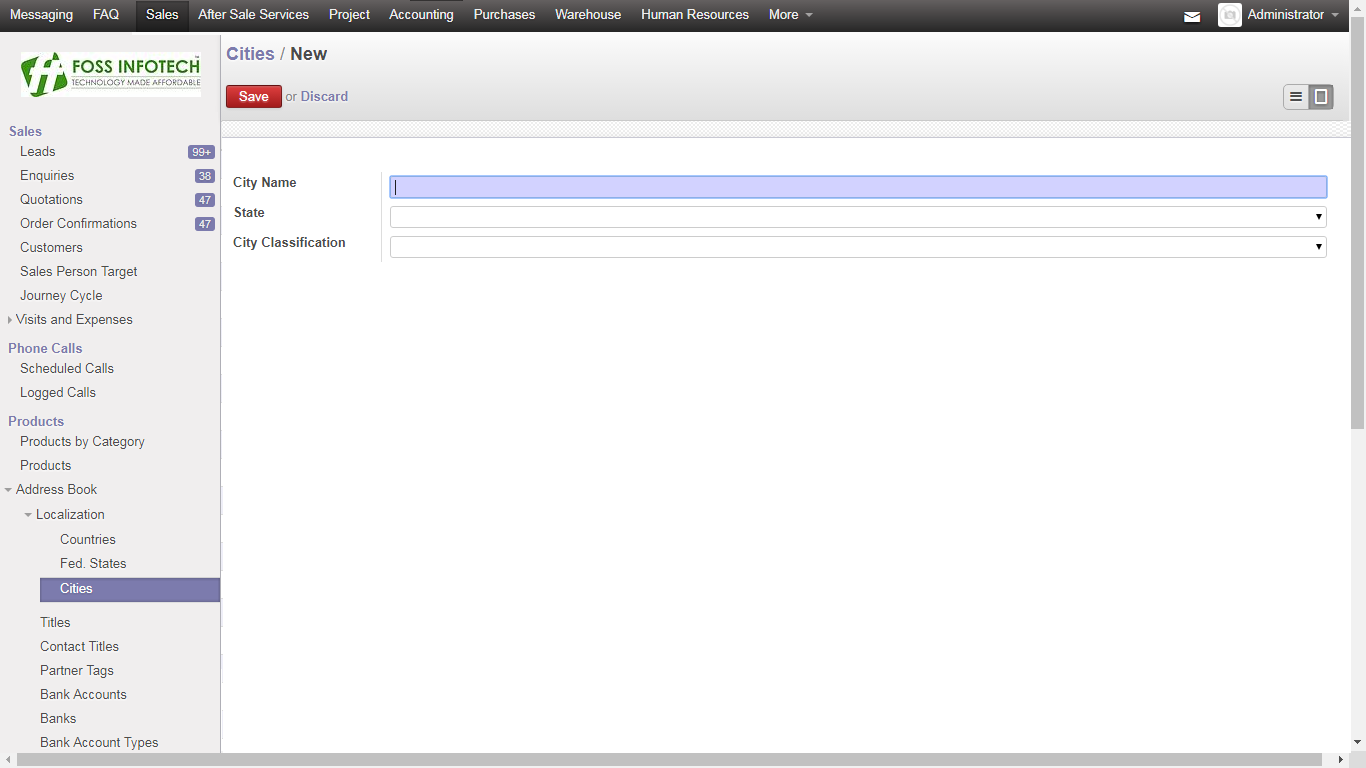 Step 3: After creating a city with its attributes,
the city will be displayed in the list with details.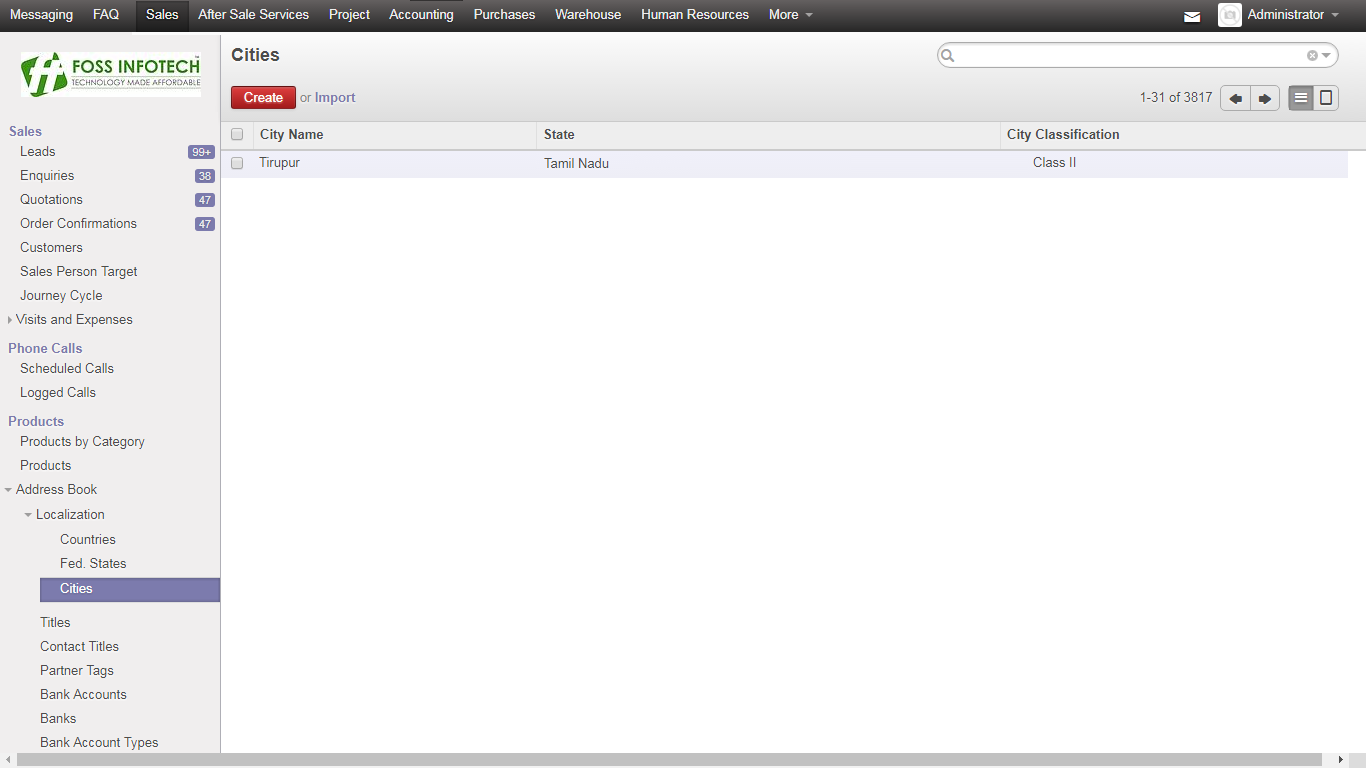 Step 4: When ever entering a form containing the fields city, state and pincode, entering the city will automatically enter the state and pincode.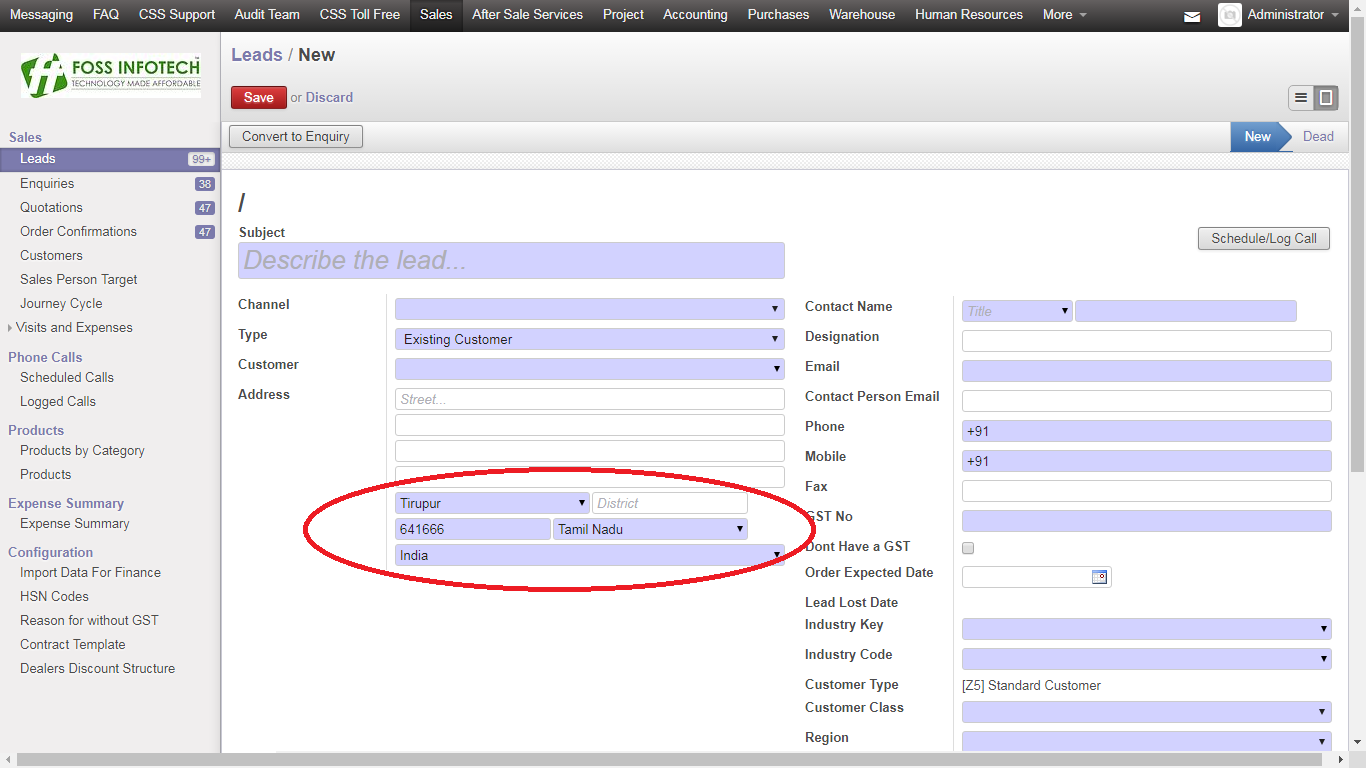 Manage cities and zip codes
Managing city and pincode module for odoo 7. This module allows the user to create a city master data with pincode and state. While entering the city name in a form, the pincode and the state of the city will be copied from the master data automatically.