Create product labels for individual product quantities
Step 1: In the sales module, there is a default menu called product. under the product menu, it consists of a custom menu Print Product Labels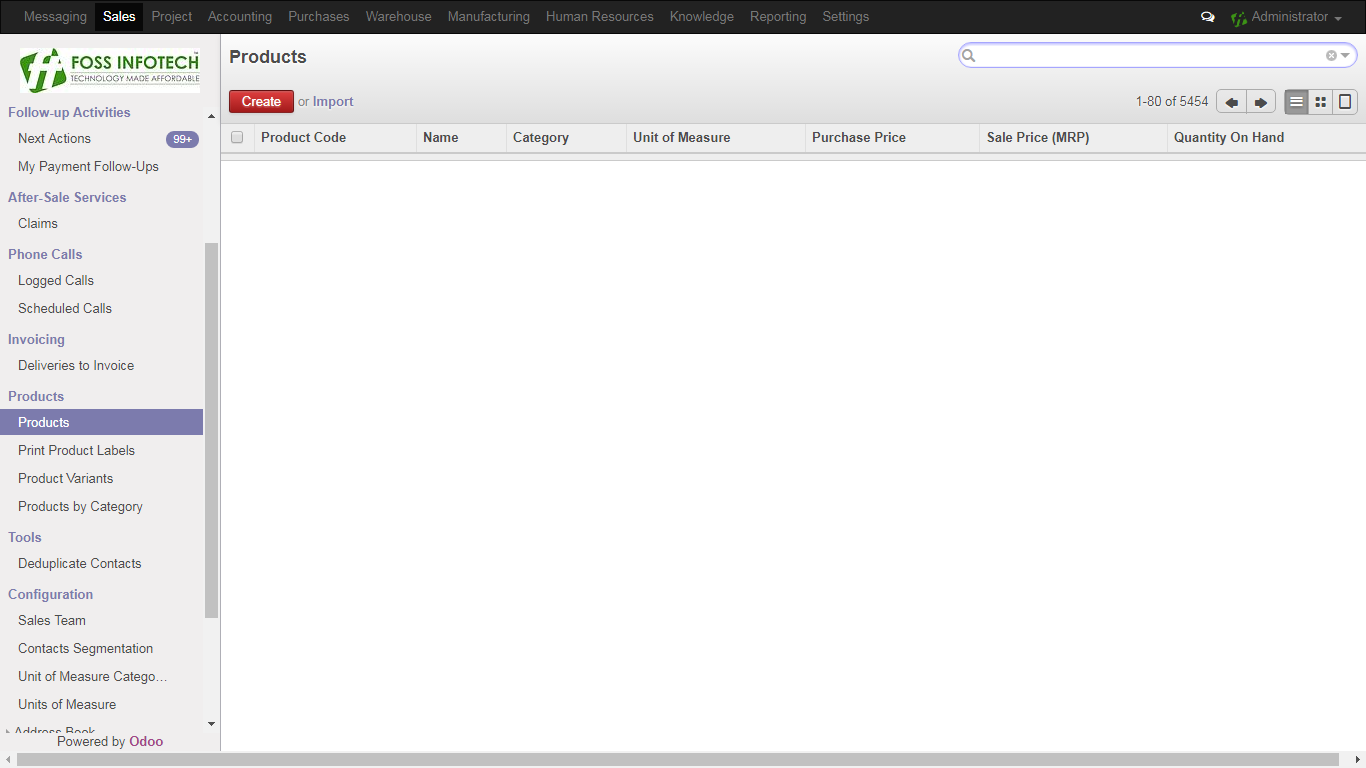 Step 2: To create a product label for a product, click on the Add an item button.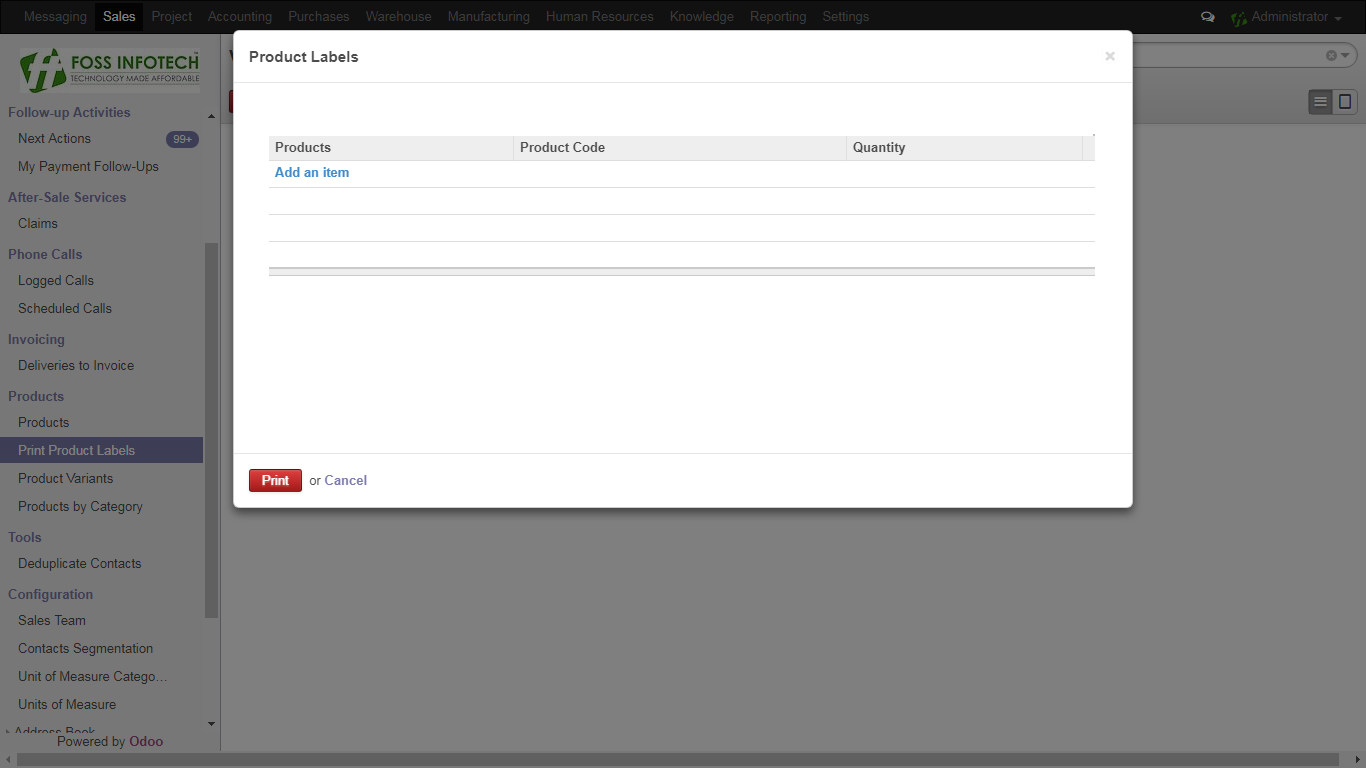 Step 3: Select the required products, and its quantities. Click the print button.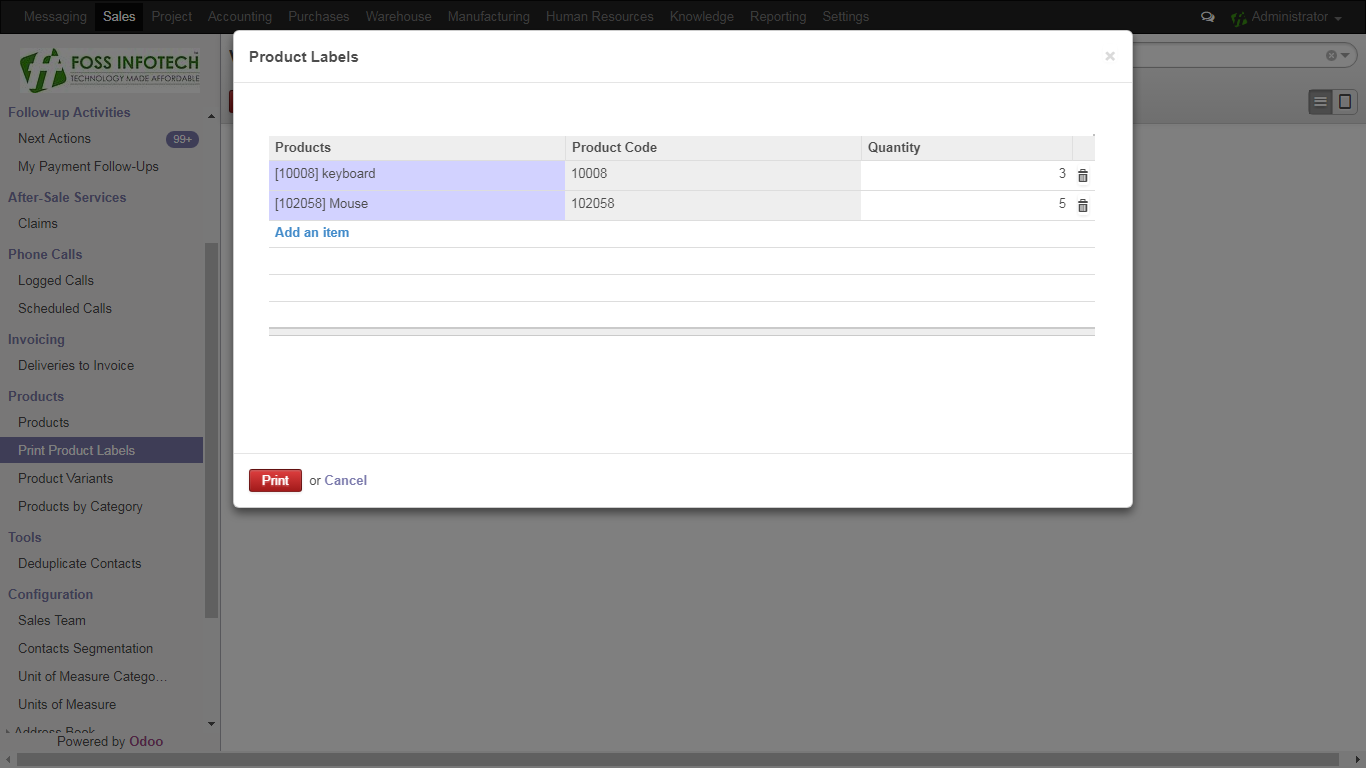 Step 4: Open the downloaded pdf file. It consists of the product label for individual product based on the quantity.