Quality control for incoming shipments
Step 1: While confirming the purchase order, the quality check box should be checked in products, while receiving the same product through incoming shipment, it will be moved to quality location.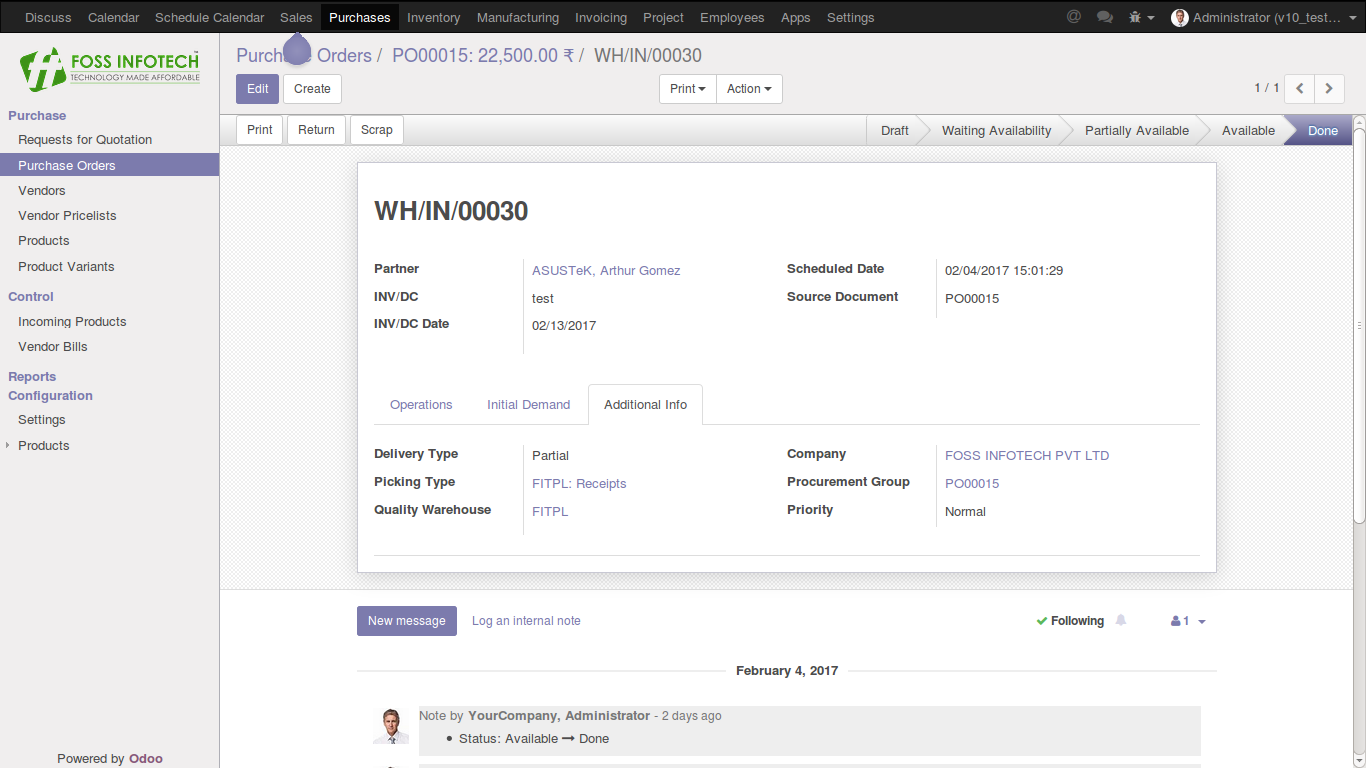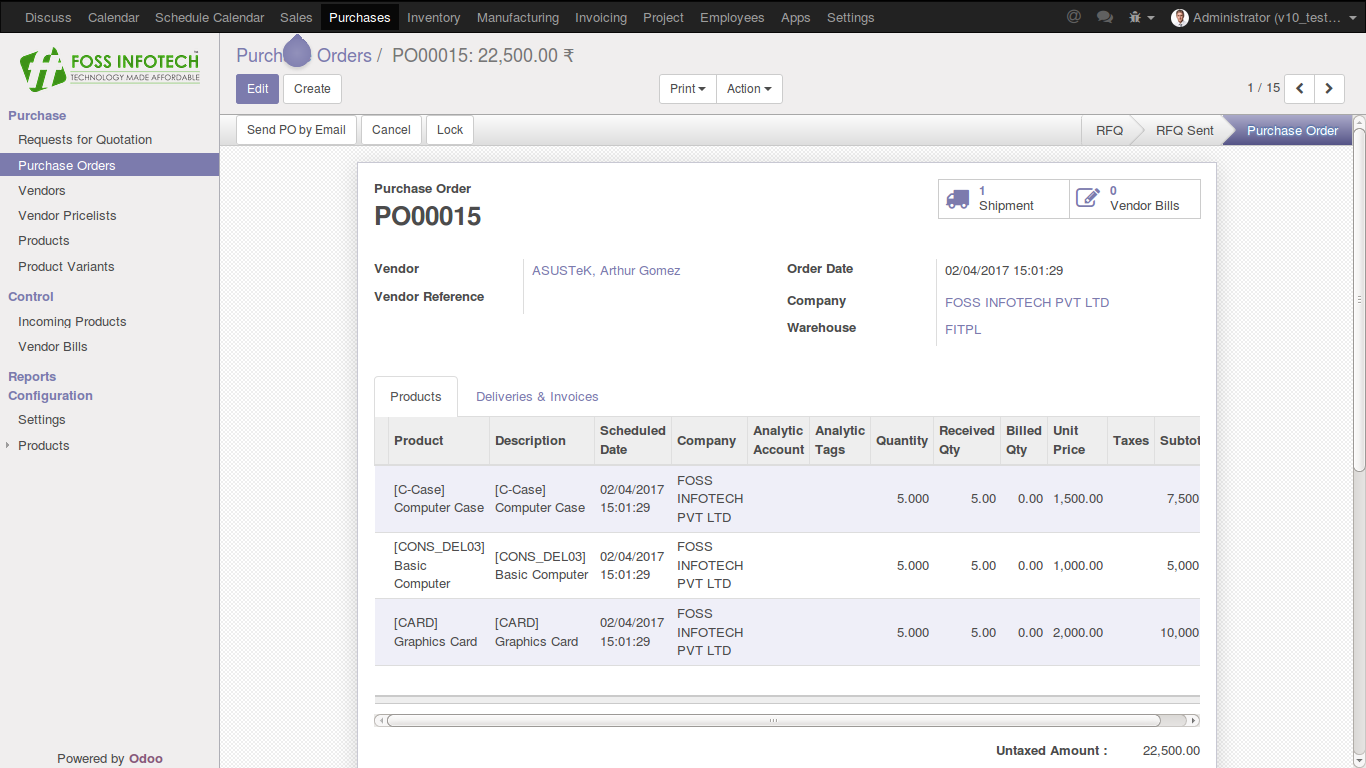 Step 2: On quality check, the product quantity will be processed based on the Accepted, Rejected & Rework for the respected quantity in  their locations.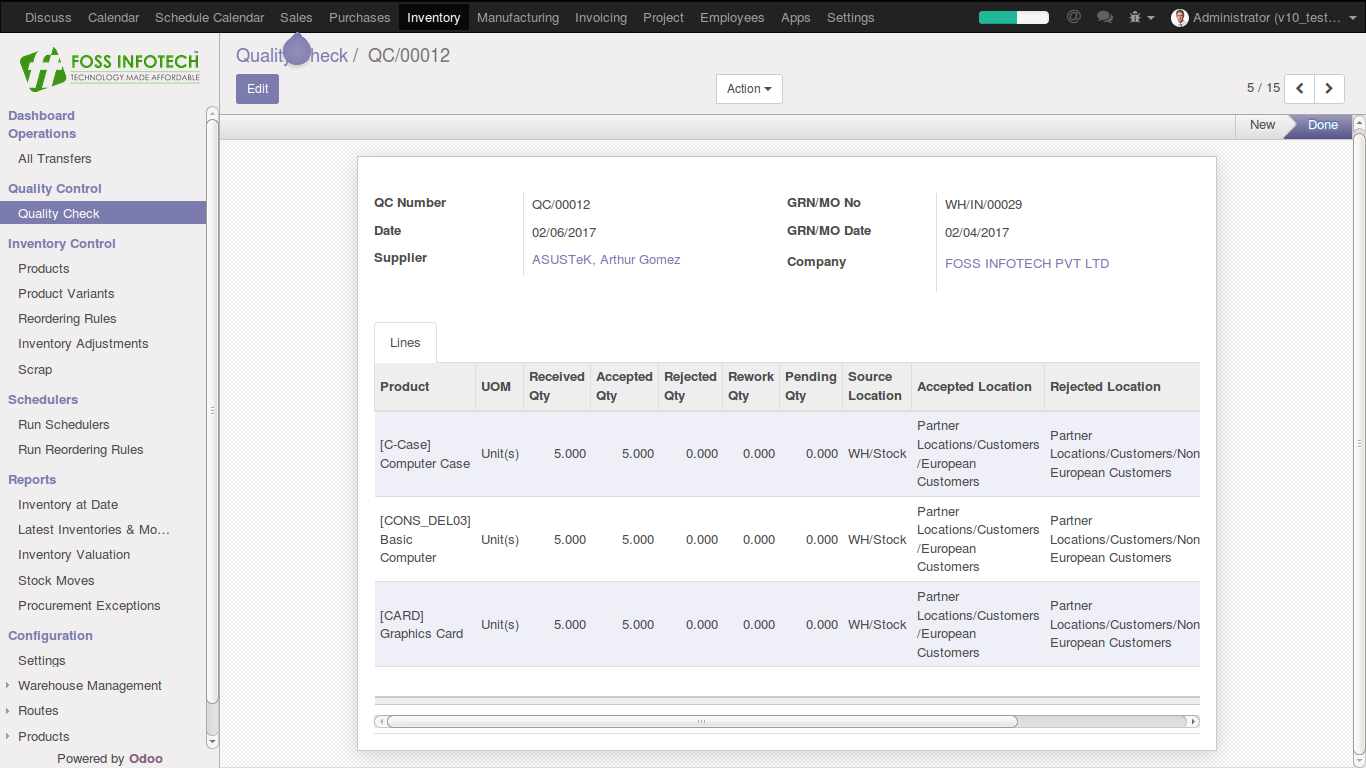 Step 3: The accepted quantity details will be moved to the stock.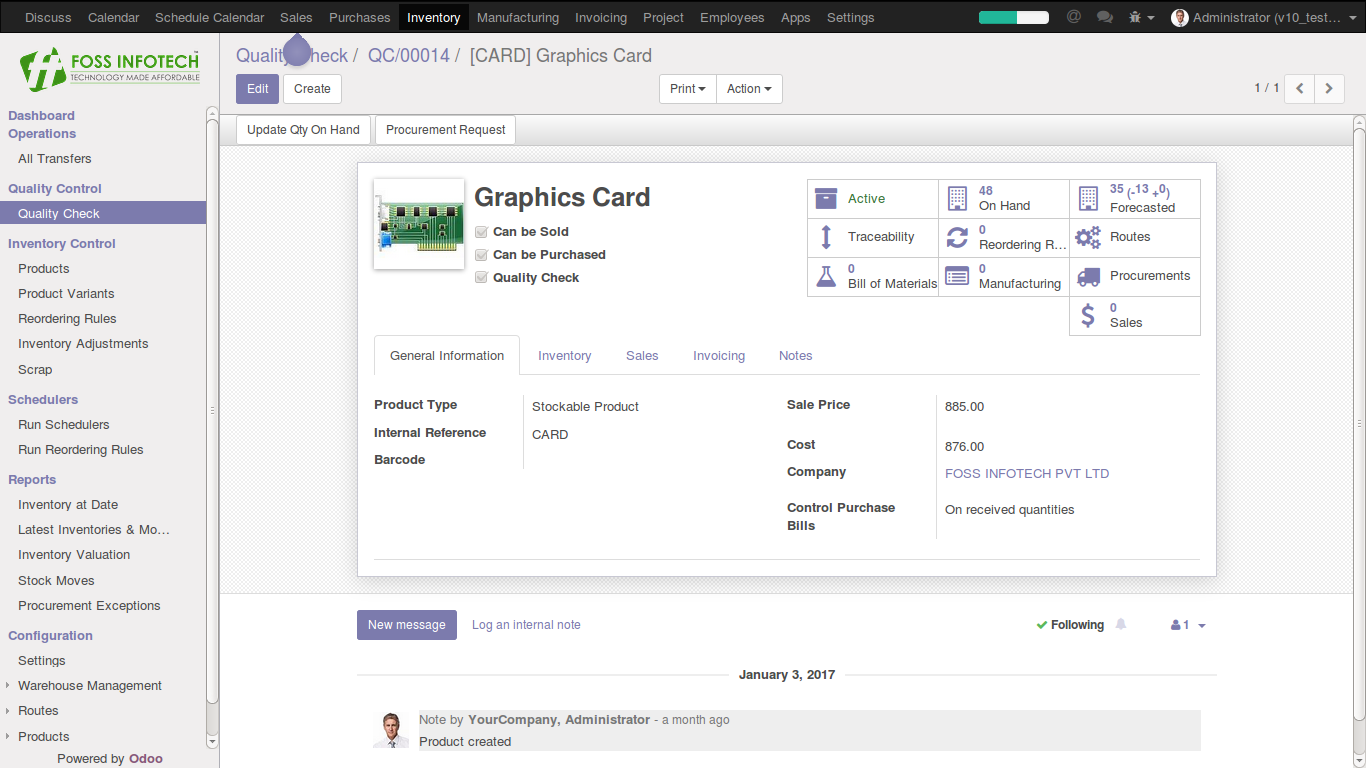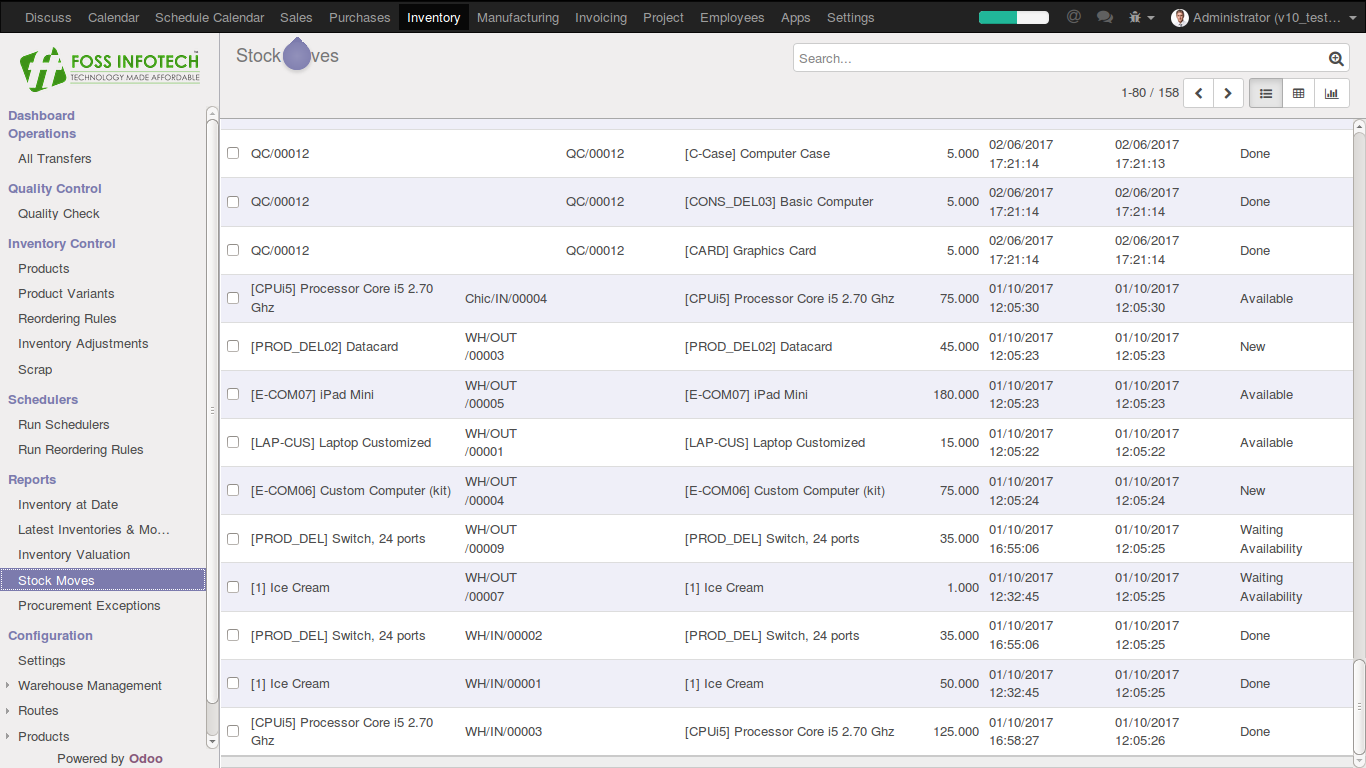 Step 4: The stock displays the details.