Create SO and Make it as a Revision
Step 1: Creating a new sale order, displays the create revision button.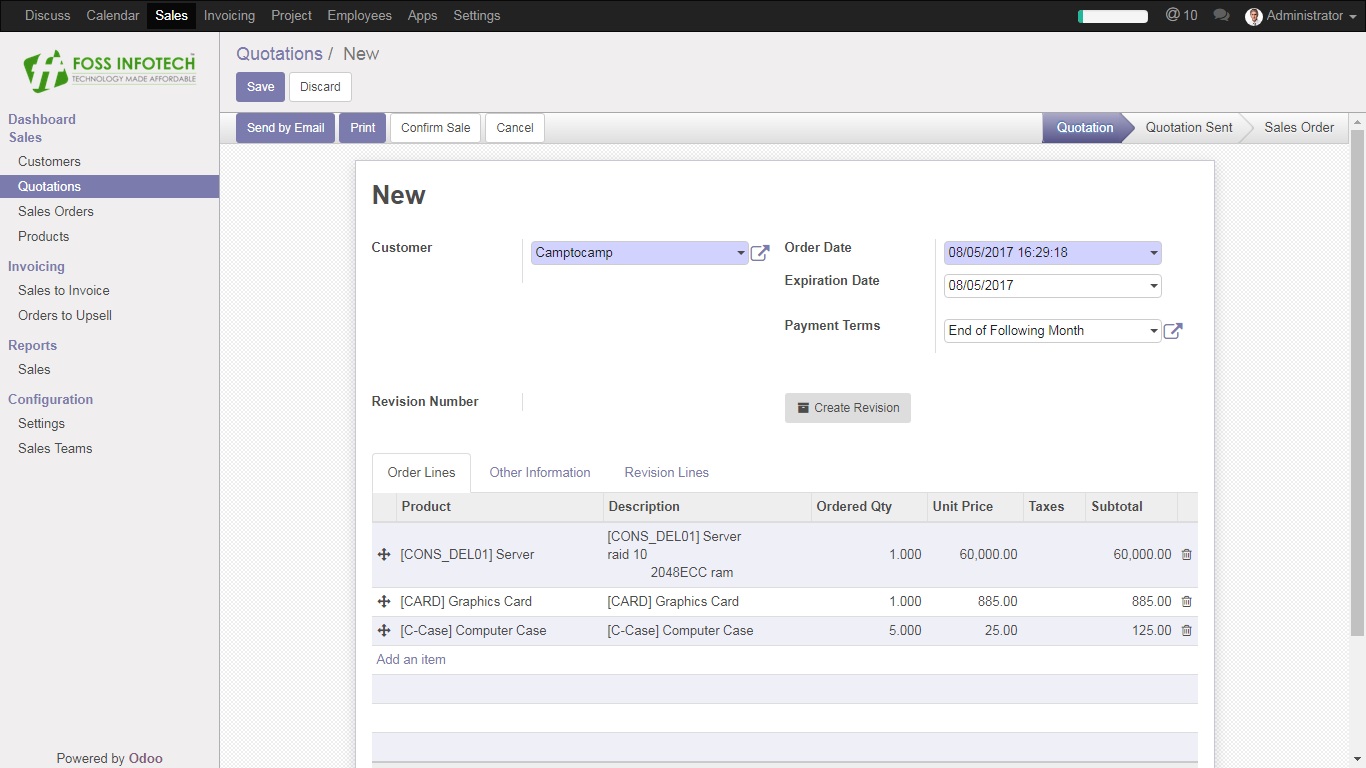 Step 2: After choosing the products, click on the create revision button.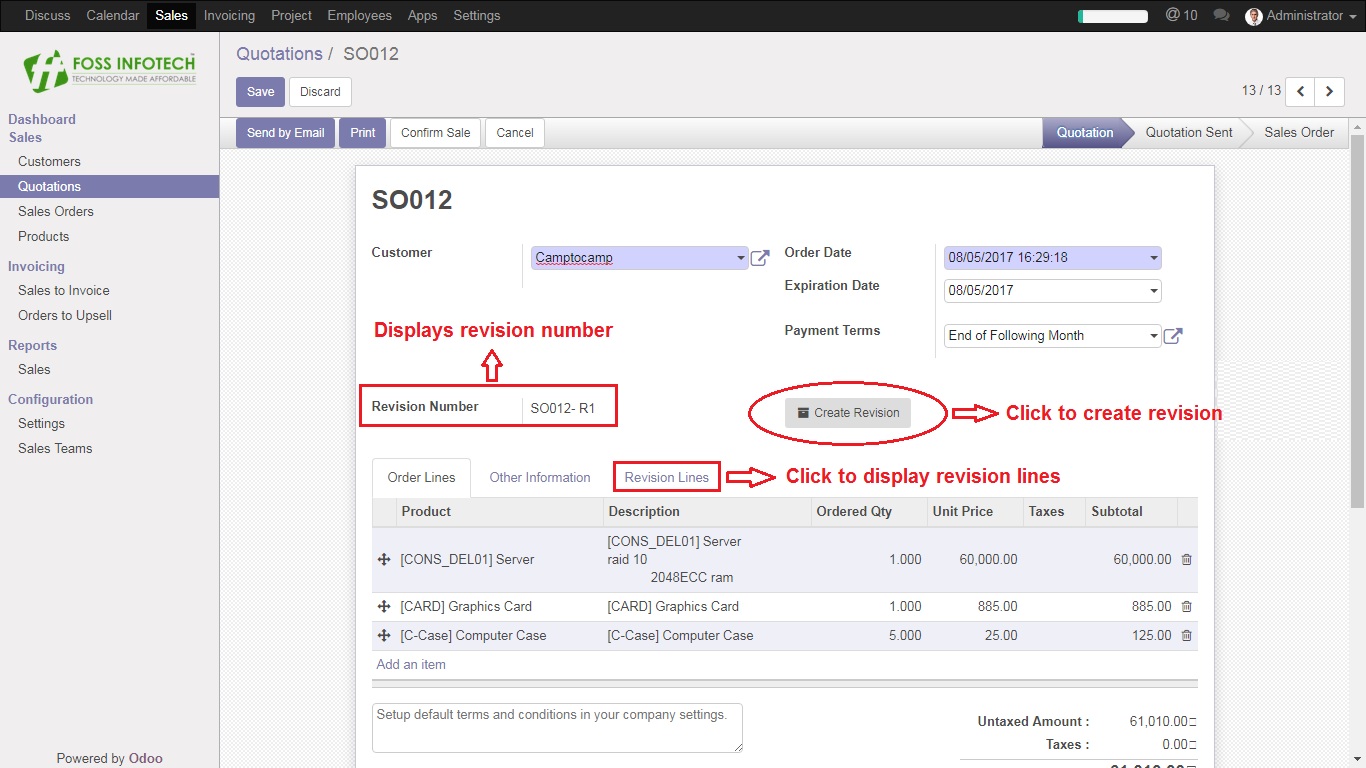 step 3: A new sales revision will be created in the menu and a serial number will be generated.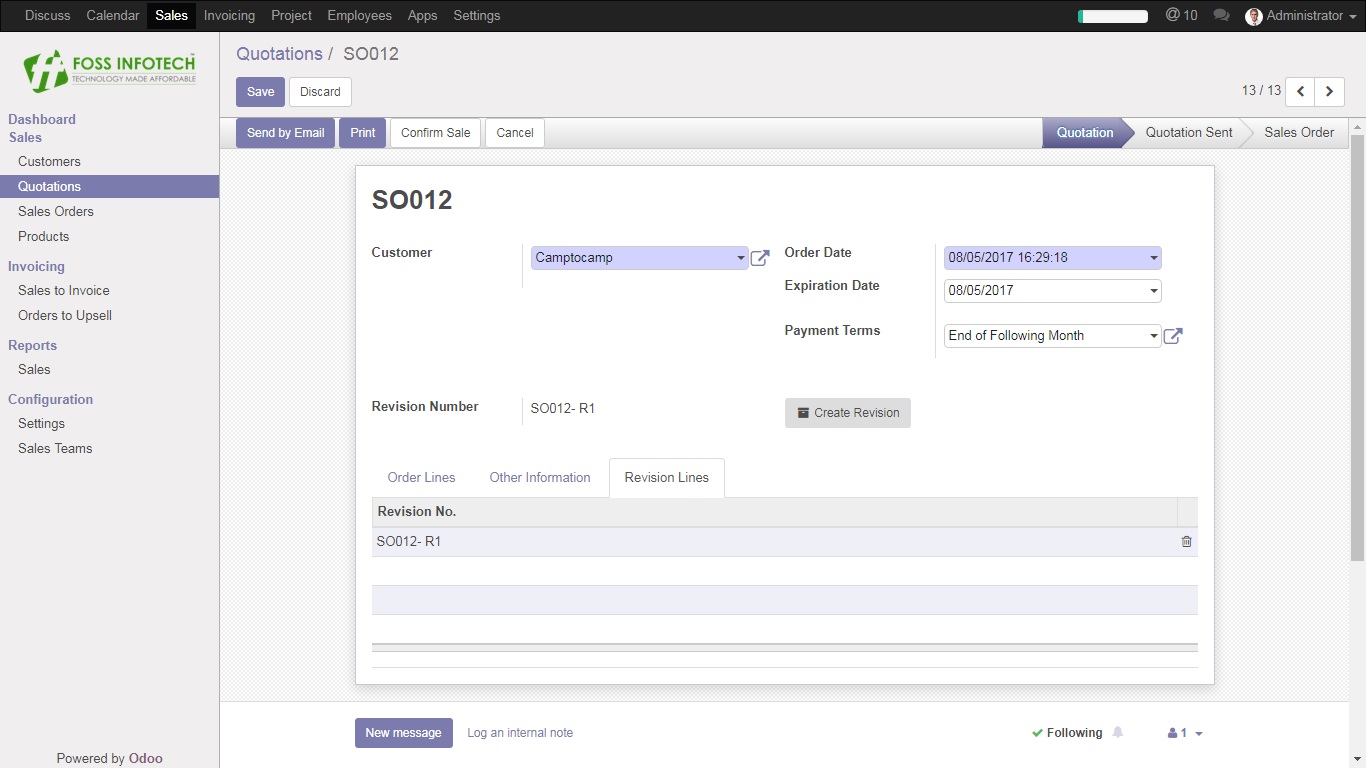 Step 4: After clicking the revision number, It will displays the list of products under the menu.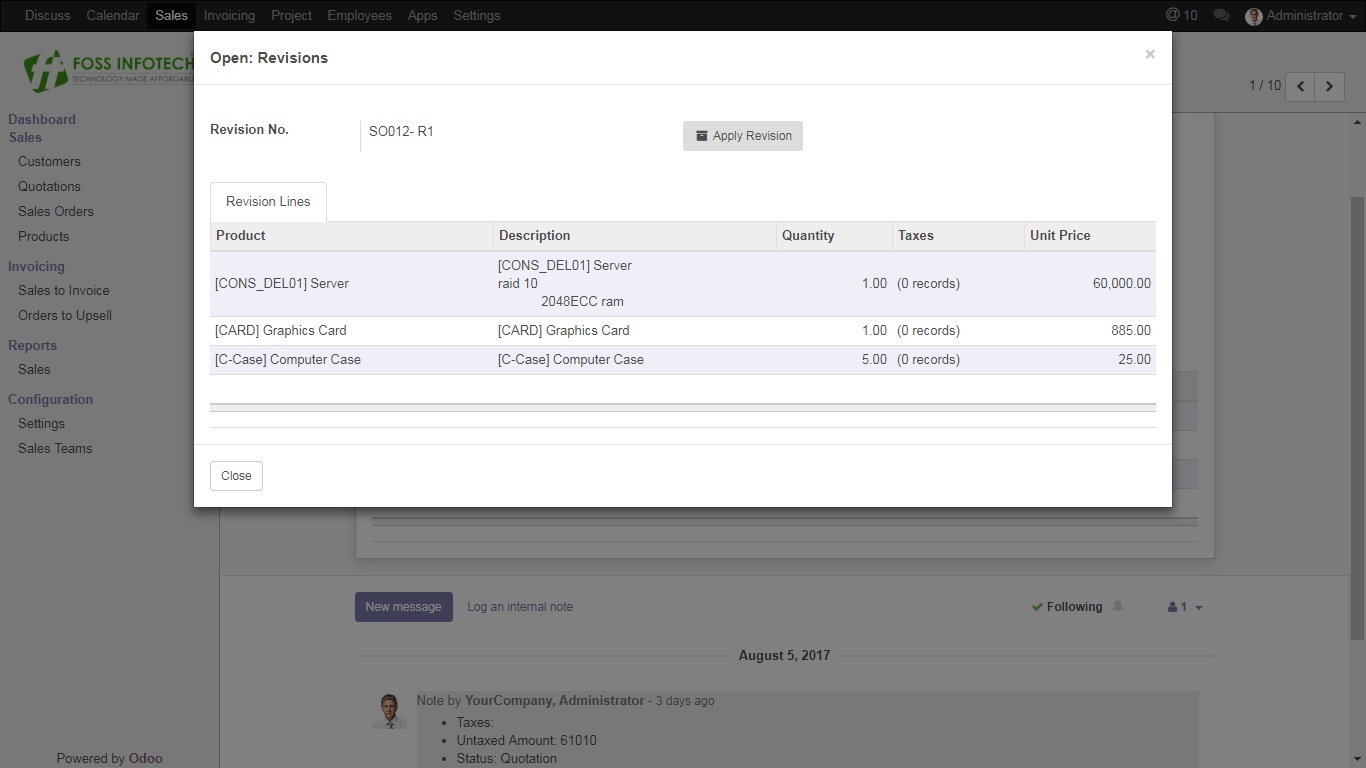 step 5: To apply the revision to the sale order, click the apply revision button.