Schedule future events in advance
Step 1: After installing the module go to either task or calendar menu.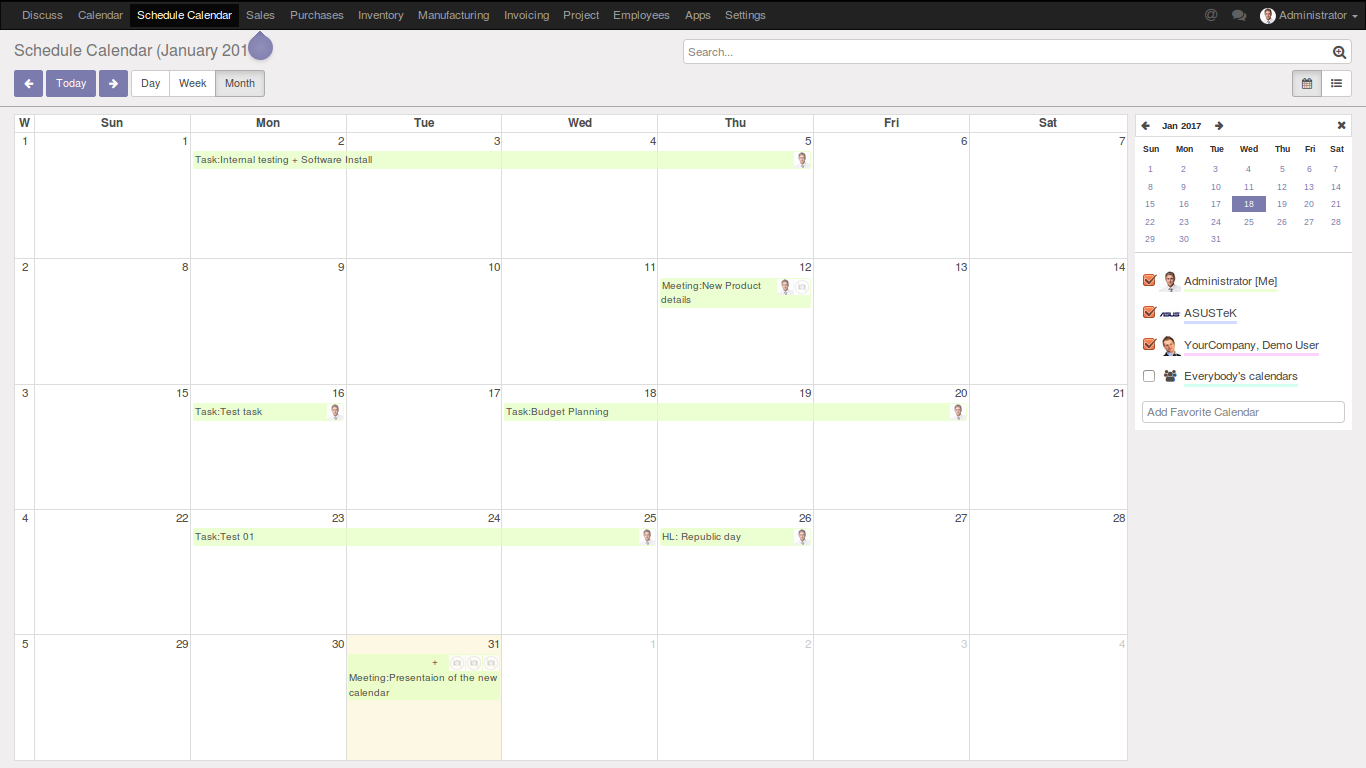 Step 2: While creating a task or meeting, mention the start date and end date to reflect in the schedule calendar to view the duration of the task.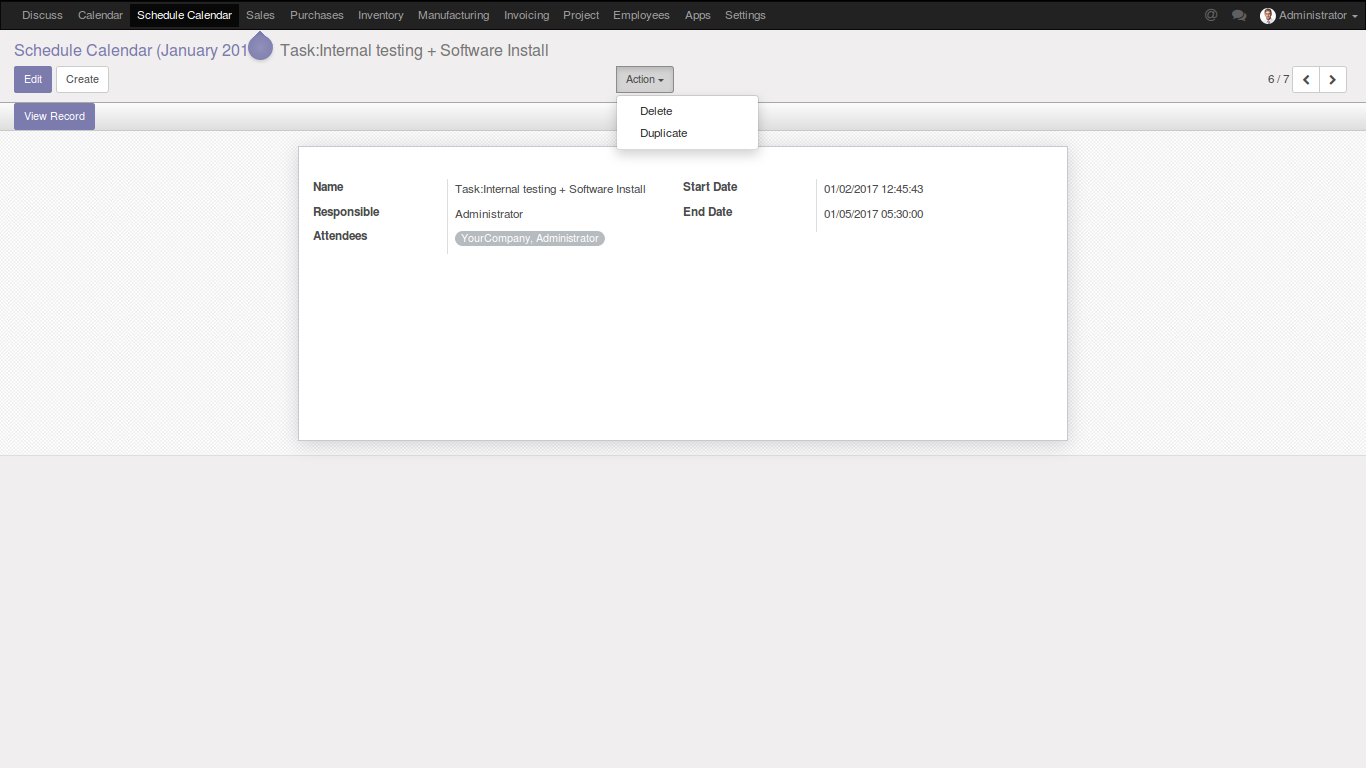 Step 3: After choosing the task duration save the task by clicking save button.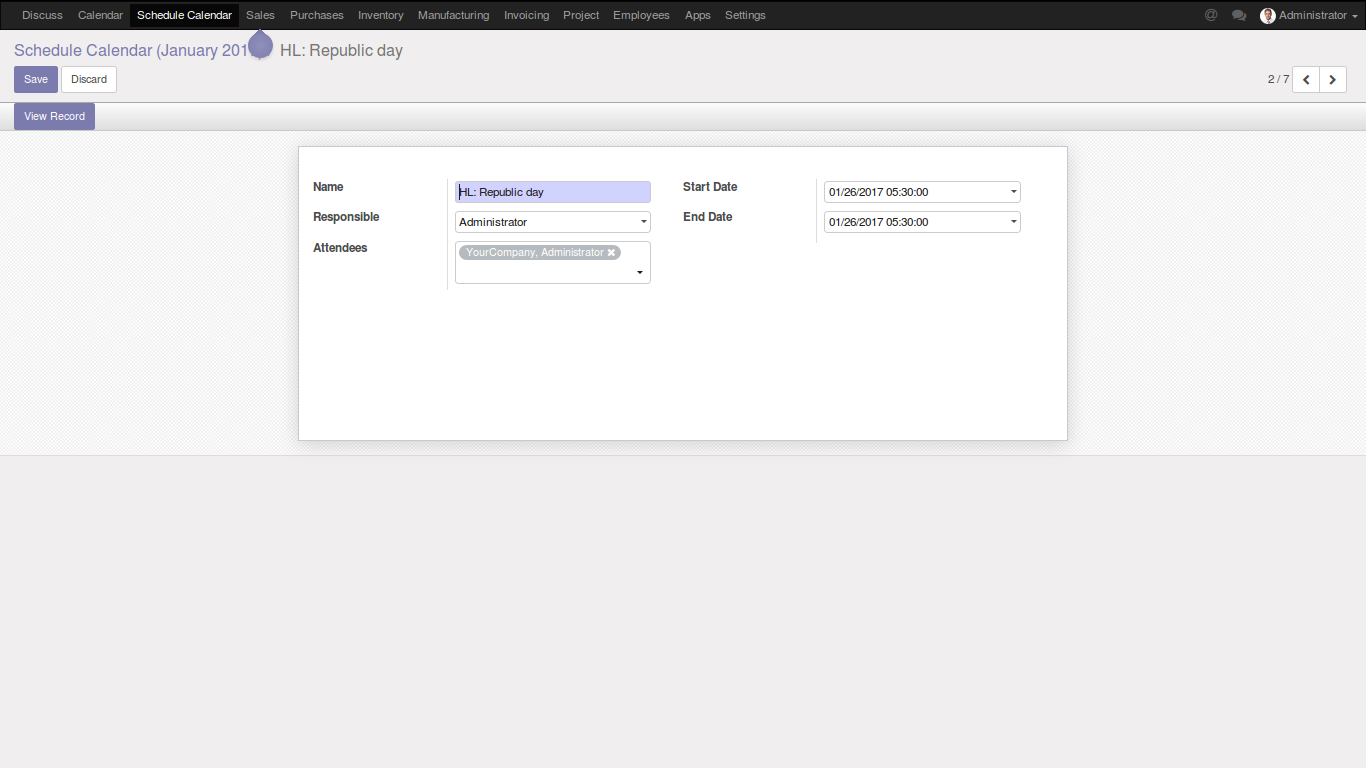 Step 4: You can view the details of the tasks or meetings that are saved with their duration in schedule calendar.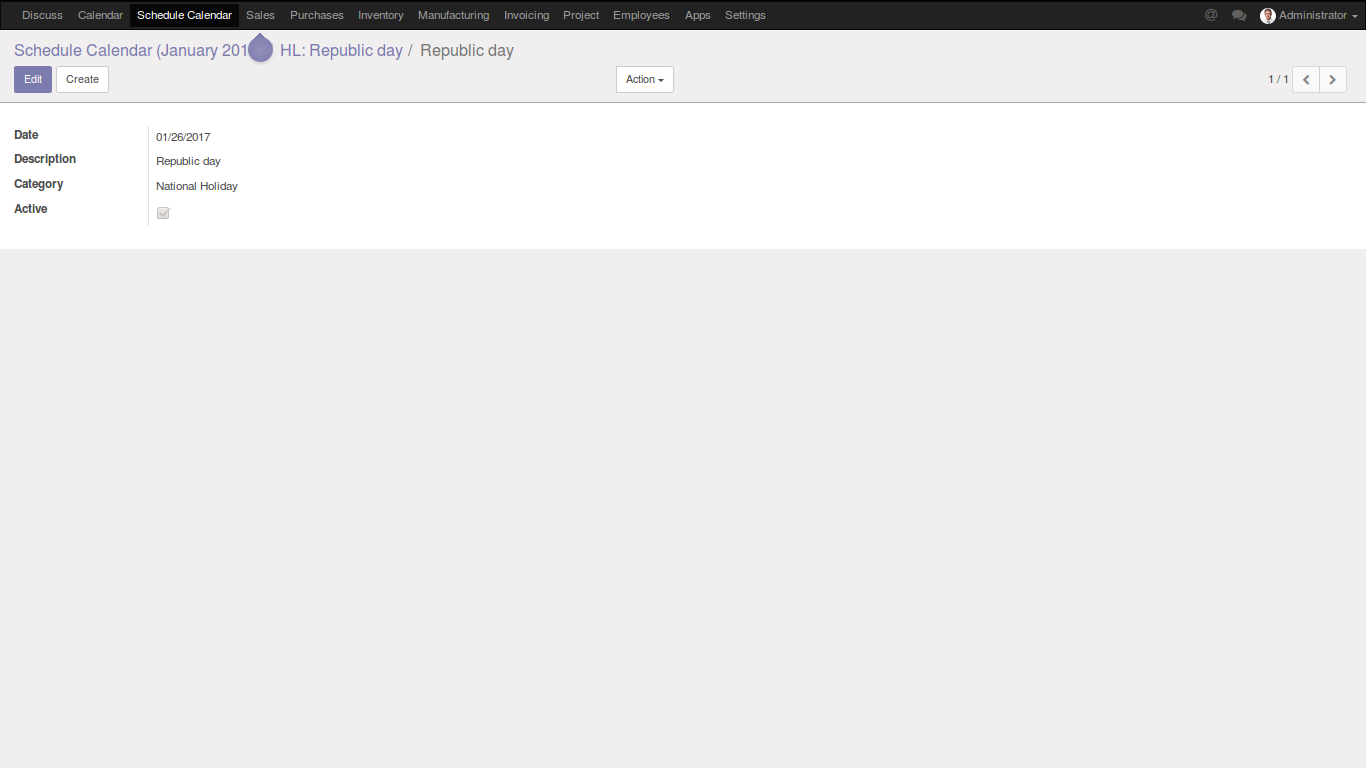 Step 5: By clicking of view record button in schedule calendar, it will be redirected to its corresponding record.
Step 6: If any change to made in the date for a corresponding record, it will also updated to the schedule calendar.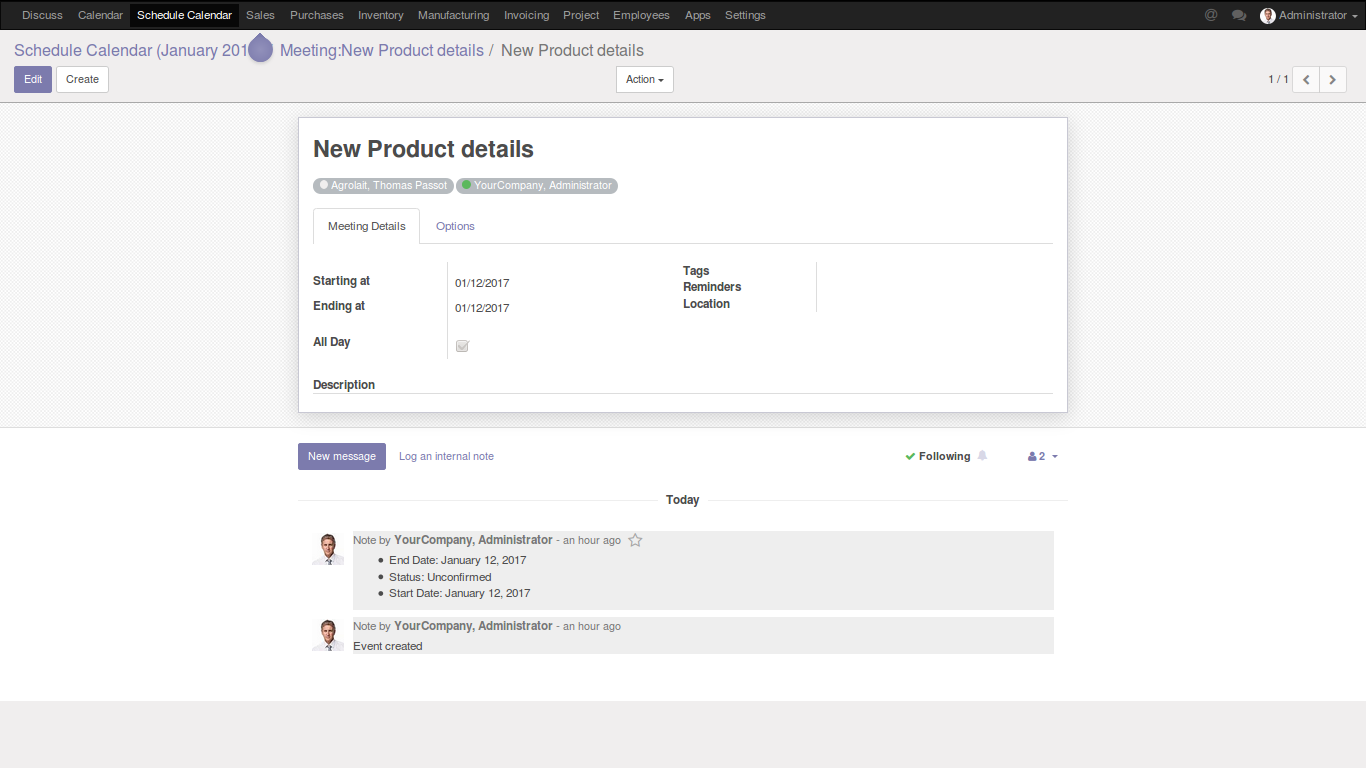 Step 7: If the corresponding record is deleted, the record in the schedule calendar will be deleted.