Create a scheduled maintenance checklist for the machines
Step 1: The check points contains the check list for the all the machine categories.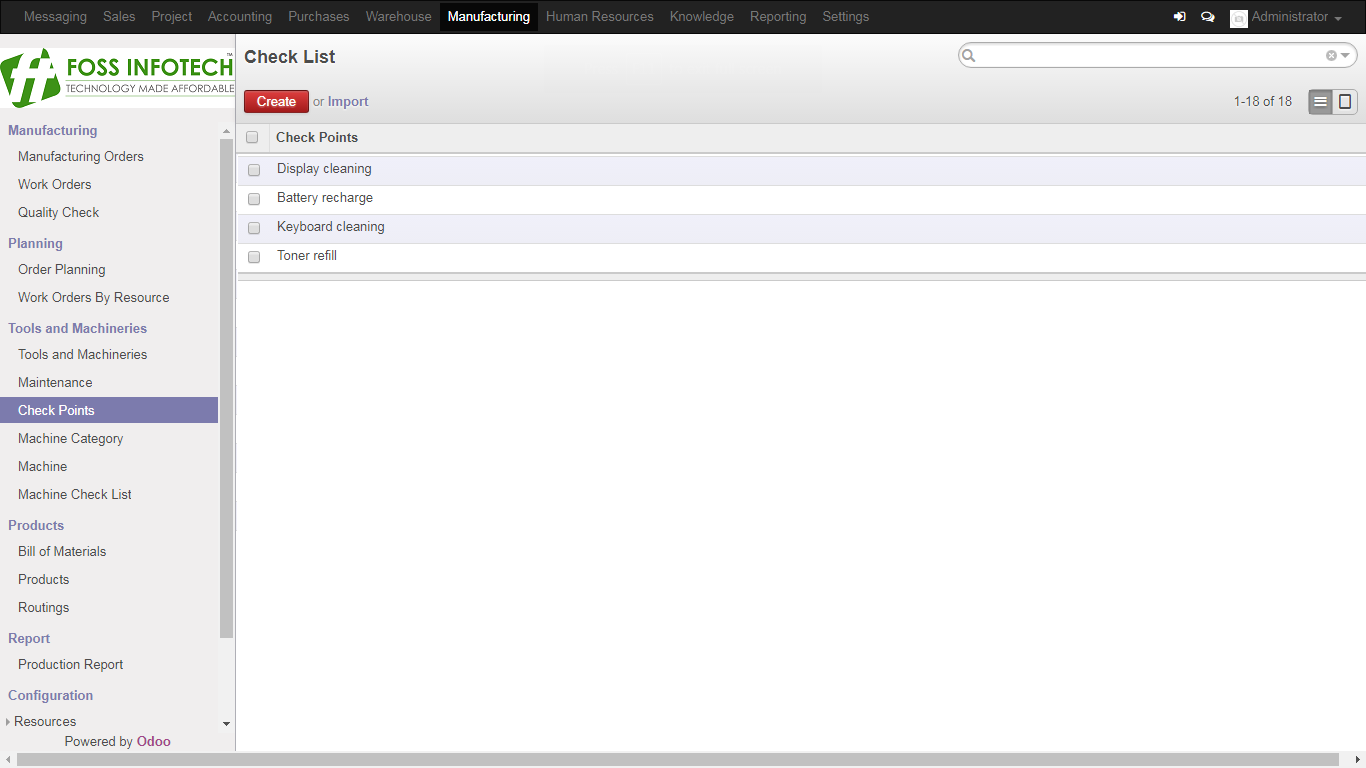 Step 2: Create a machine category to assign a specific checklist for the machines in the category.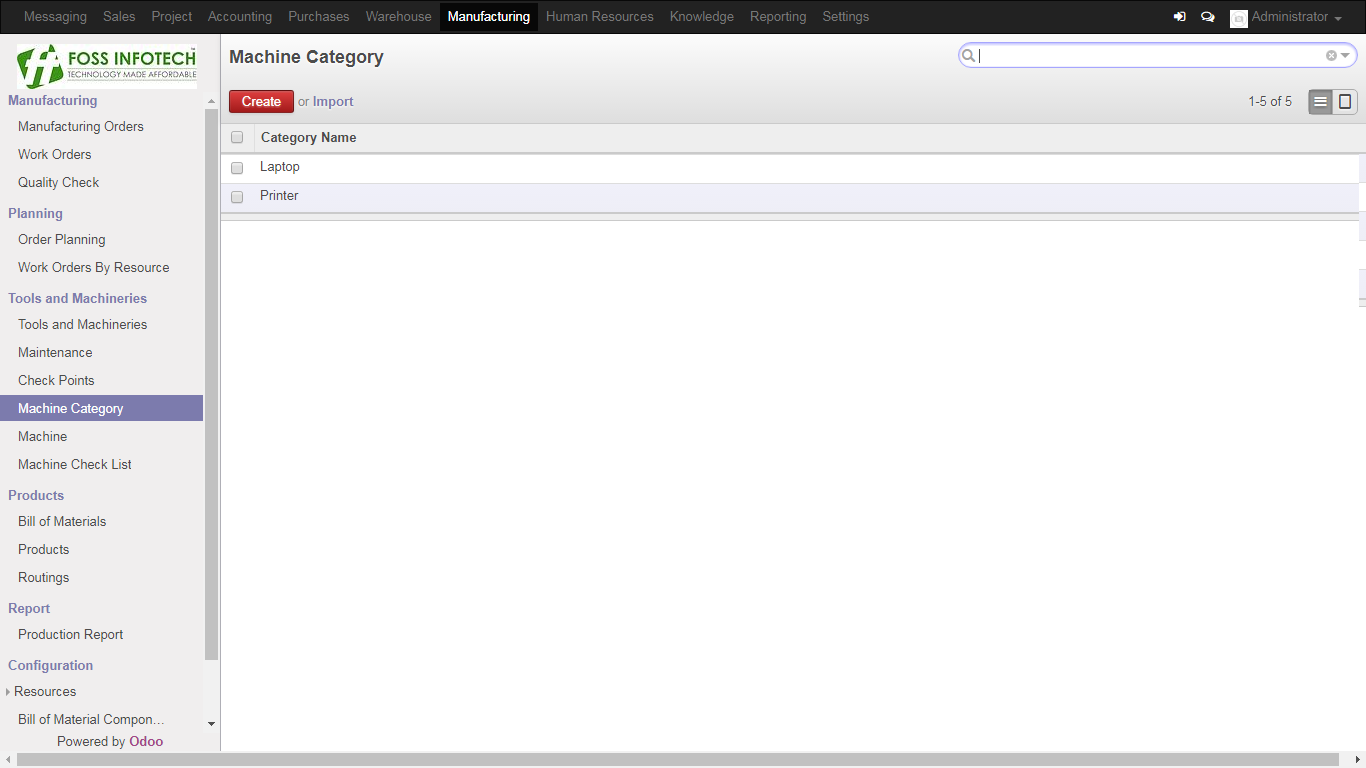 Step 3: Create a category and add items from the checklist to assign for this category.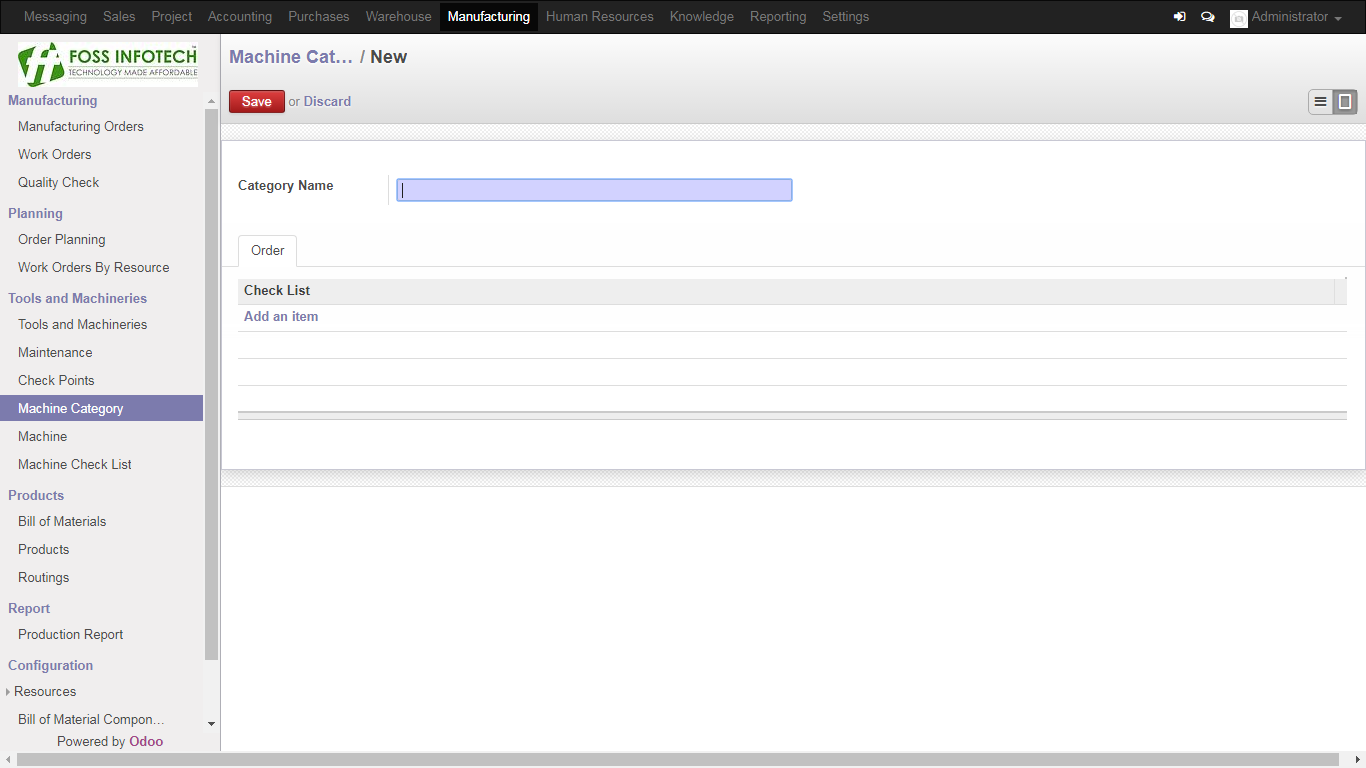 Step 4: The check list assigned for a product category will be displayed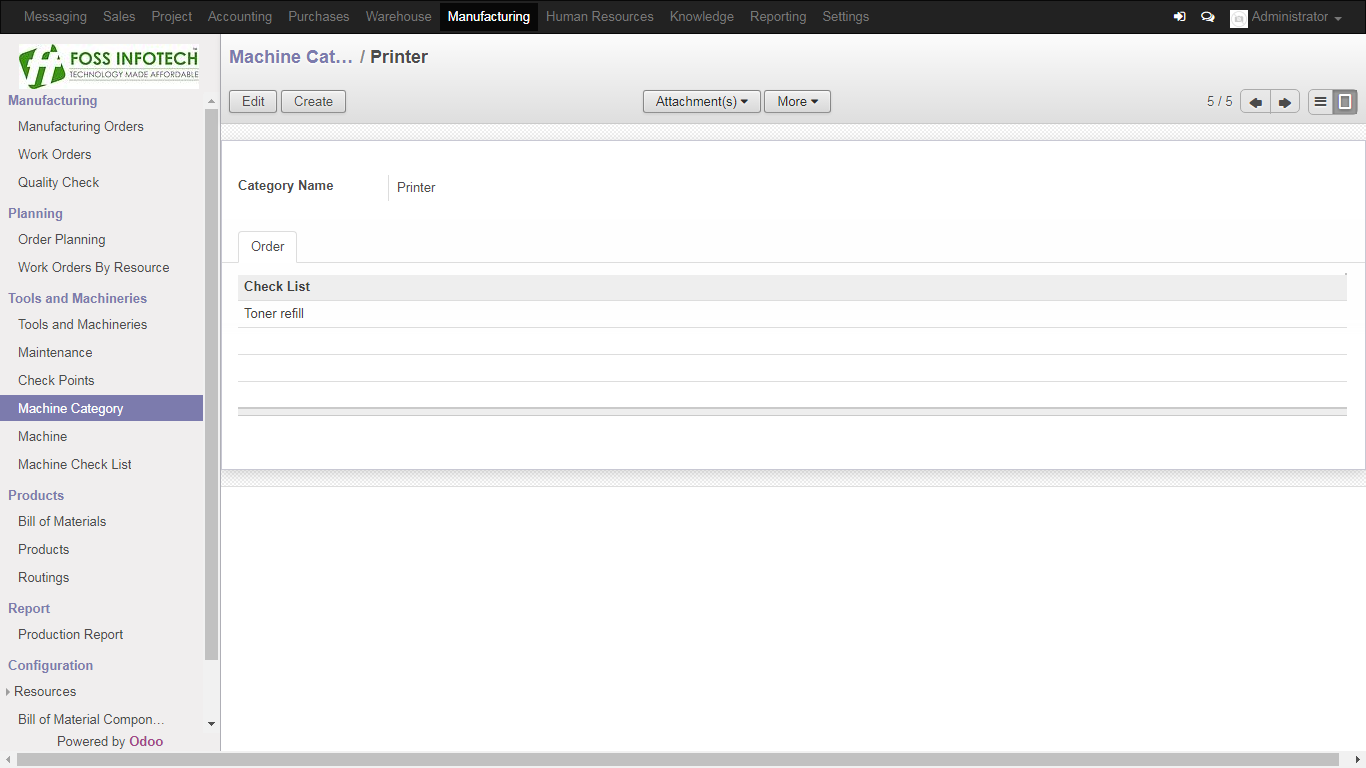 Step 5: In the machine menu, the subcategories can be assigned to a category after creating as an item.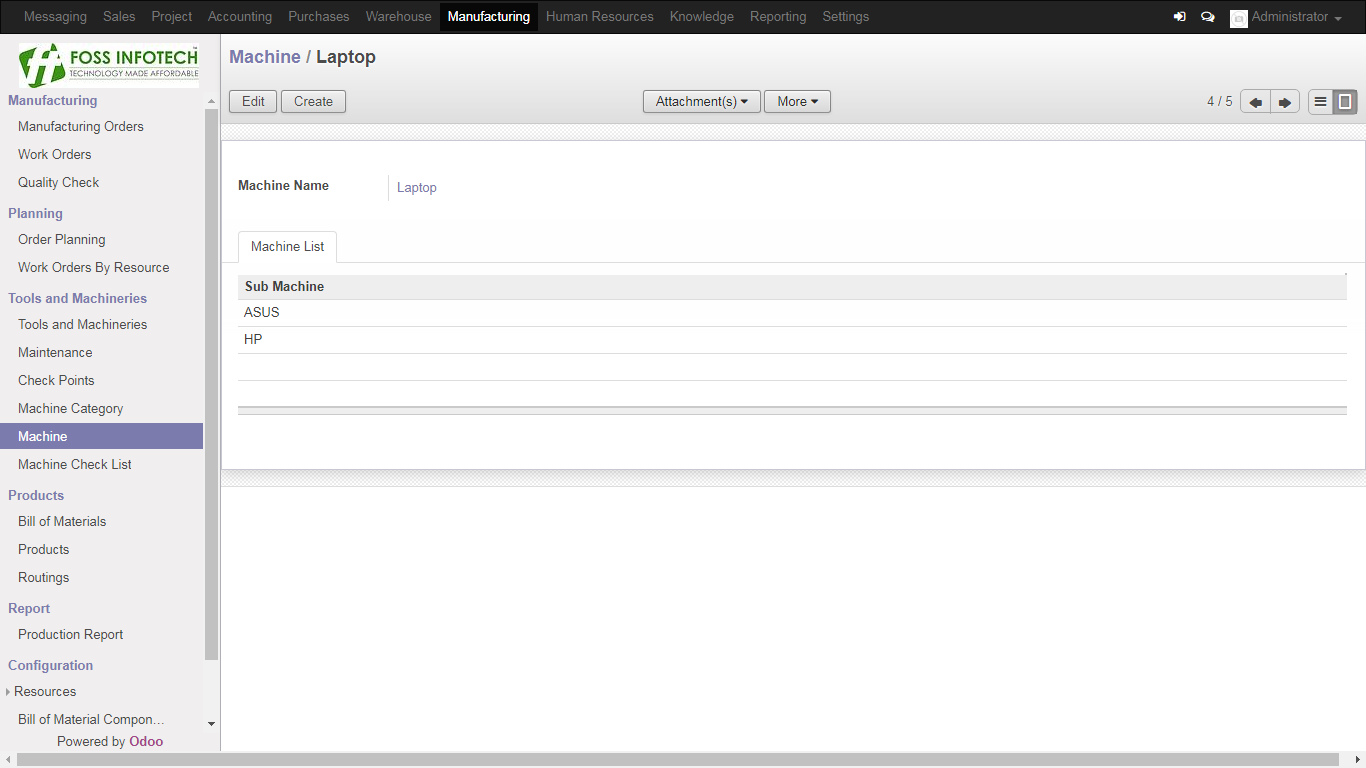 Step 6: In the machine check list menu, create a checklist for the main category to assign sub categories.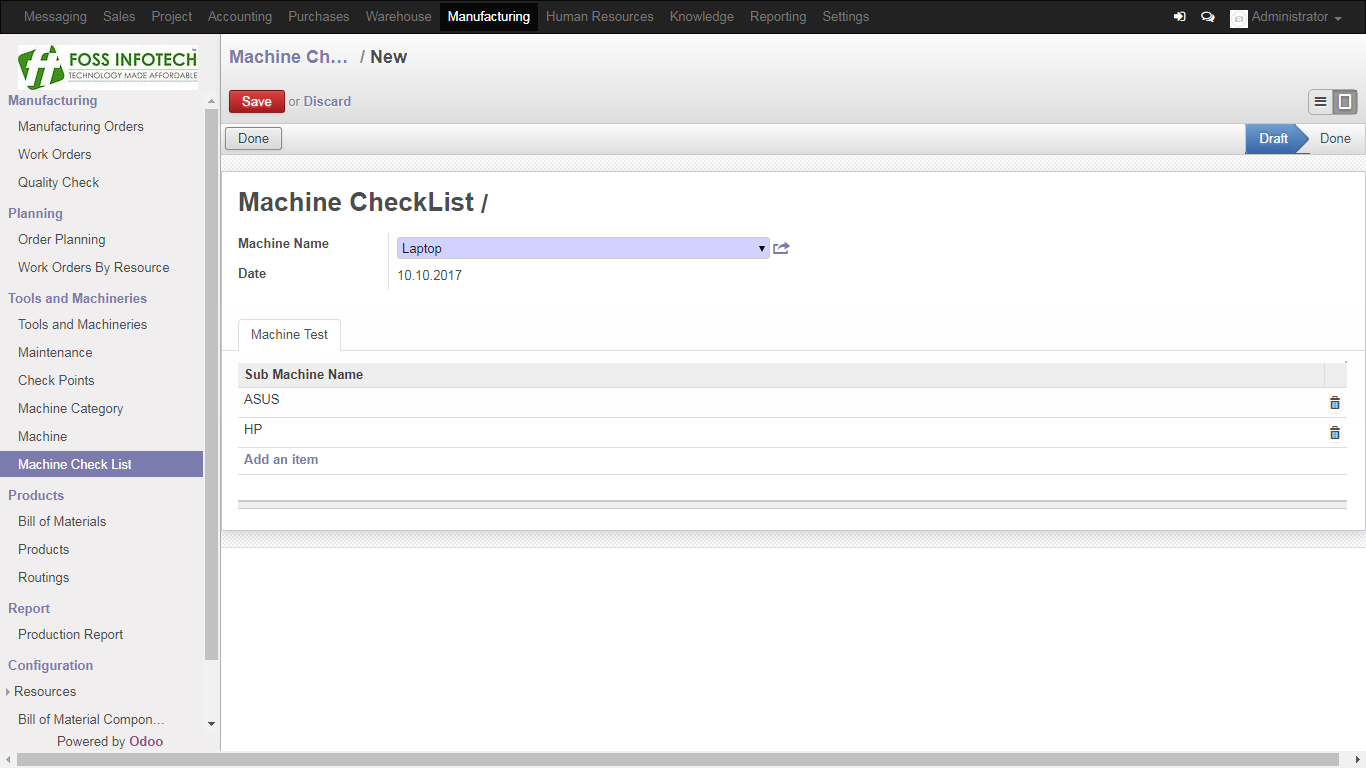 Step 7: After creating a checklist to the machine category, add the essential subcategory items and create a check list.