Support Ticket System
Step 1: Support Ticket System keeps a track on the support activities assigned to the employees.
Step 2: Create your Support Ticket. Fill all fields. Plan the hours required in the 'Effort Required' Field.
Step 3: Once the task has been started, Click on 'Set TODO'. You can find the state of the task being moved from 'New' to 'In-Progress'.
You can update the actuals in the Timsheet.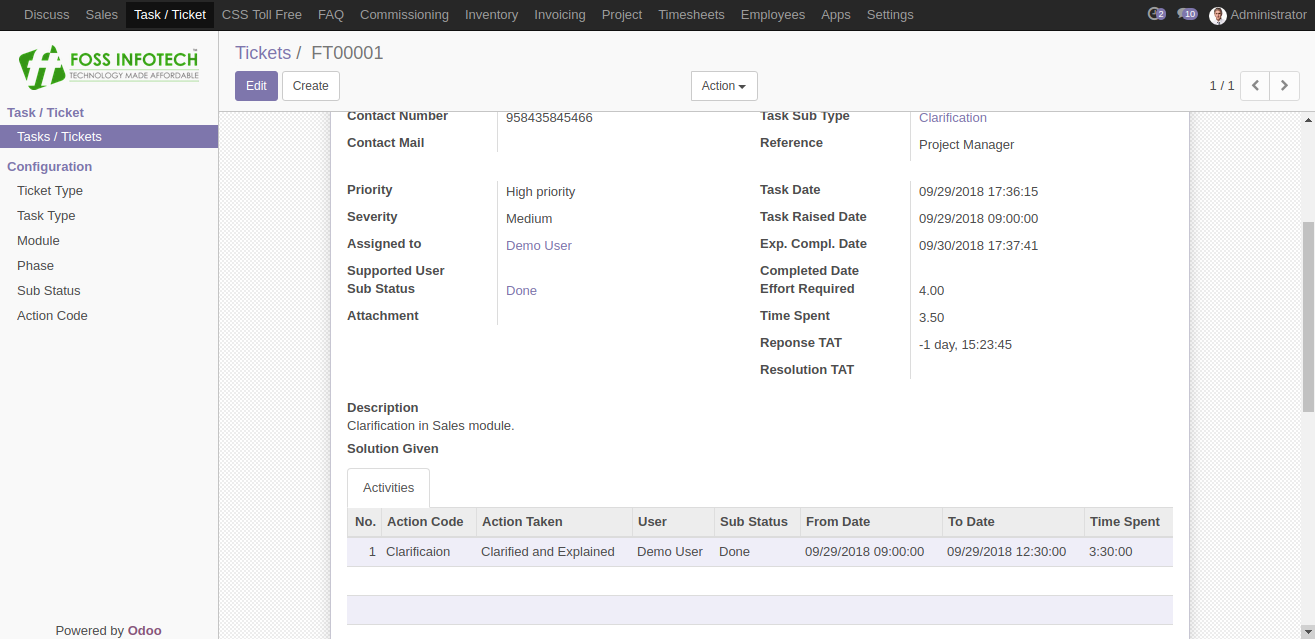 Step 4: When the timesheets are updated, The actual time taken to complete the task will updated in the field 'Hours Spent'.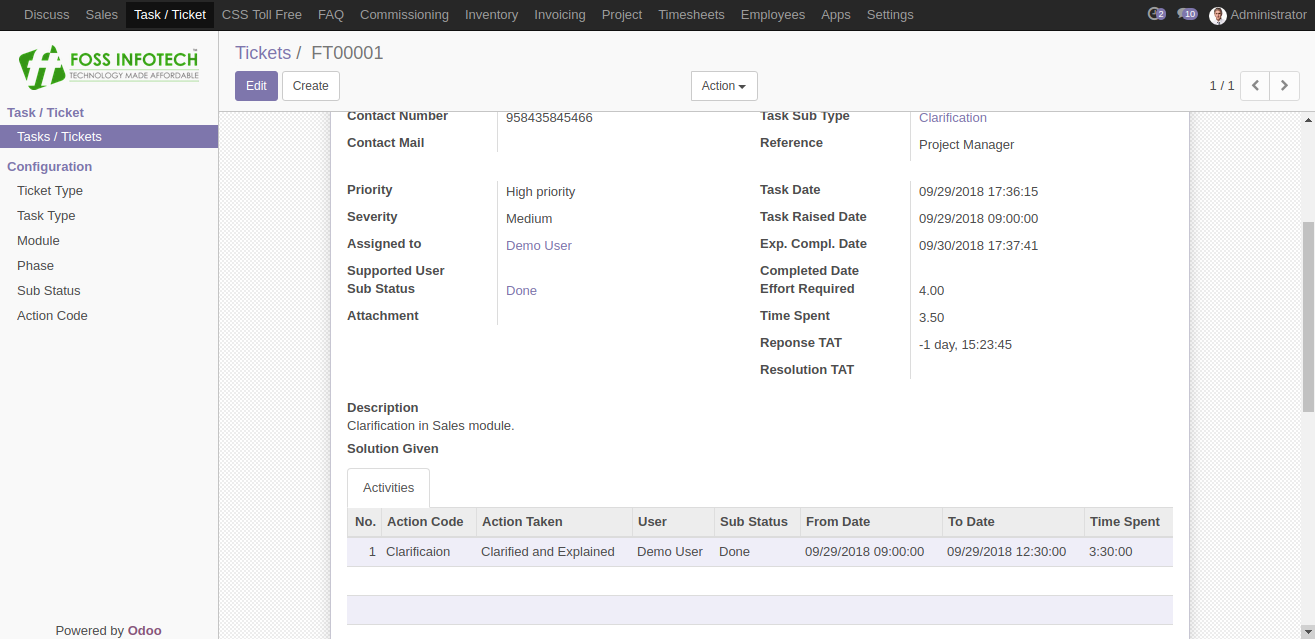 Step 5: You can put the task on pending, By clicking on the button 'Pending'.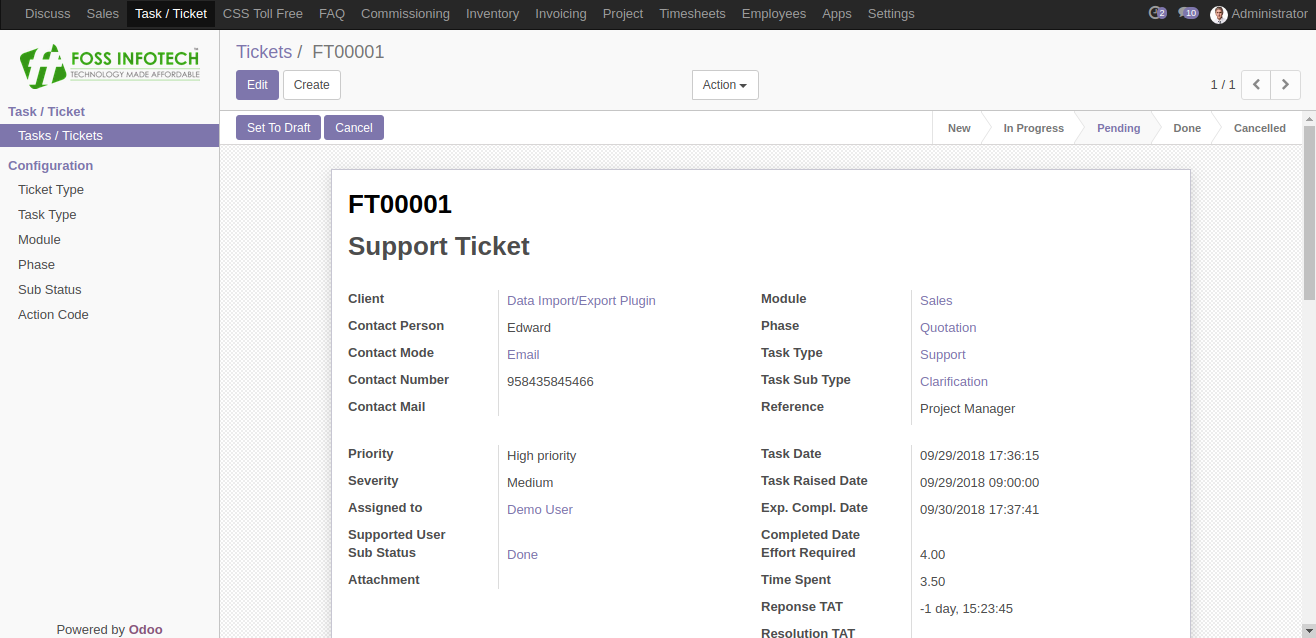 Step 6: You can complete the task by entering the 'Completed date' and the 'Solution Given'.