Score for all tasks
Step 1: Put the assigning date and date deadline dates to calculate the points.
src="http://www.fossinfotech.com/wp-content/uploads/2017/08/task-score-card-1.png" alt="" width="700″ height="390″ />

Step 2: Assigning date should not be higher than the date deadline.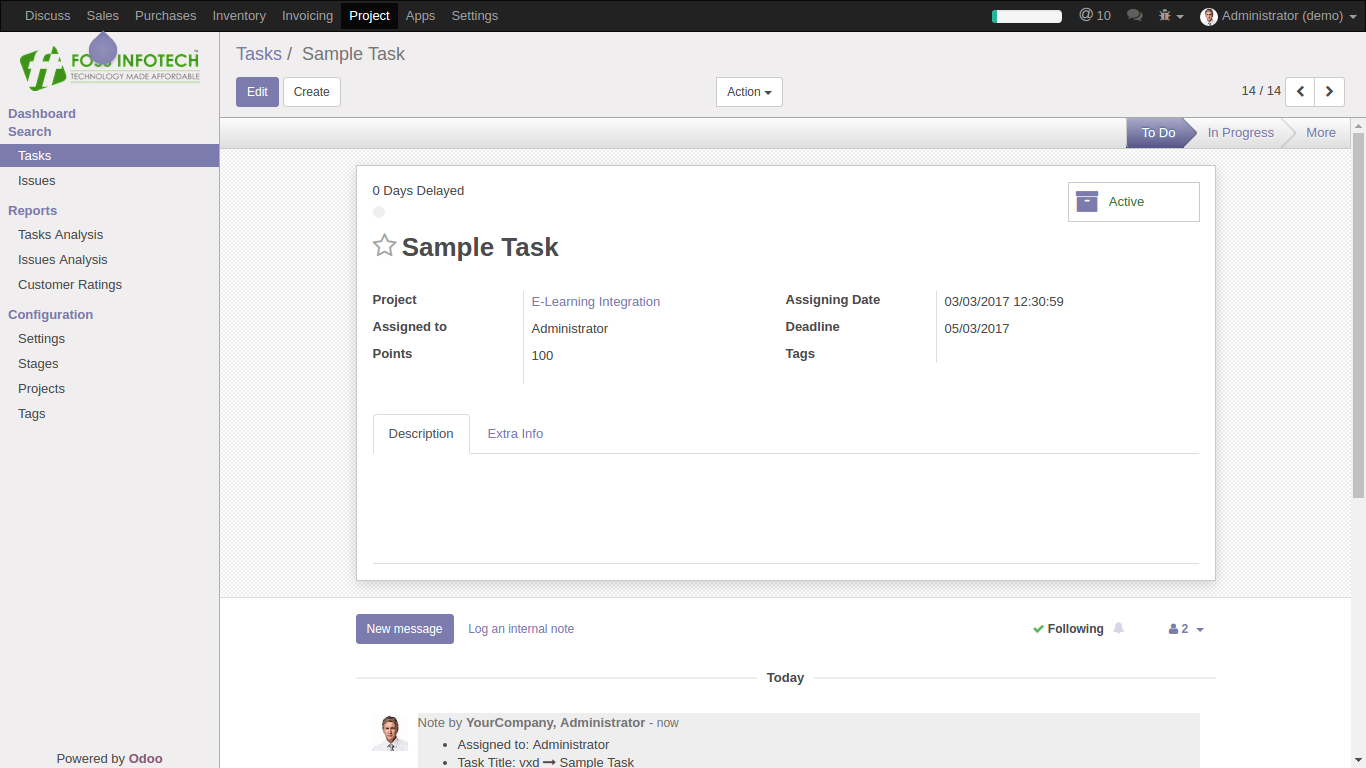 Step 3: Once you assigned the date deadline it automatically calculates the delay days and points according to the deadline.