Score for all tasks
Step 1: Put the assigning date and date deadline dates to calculate the points.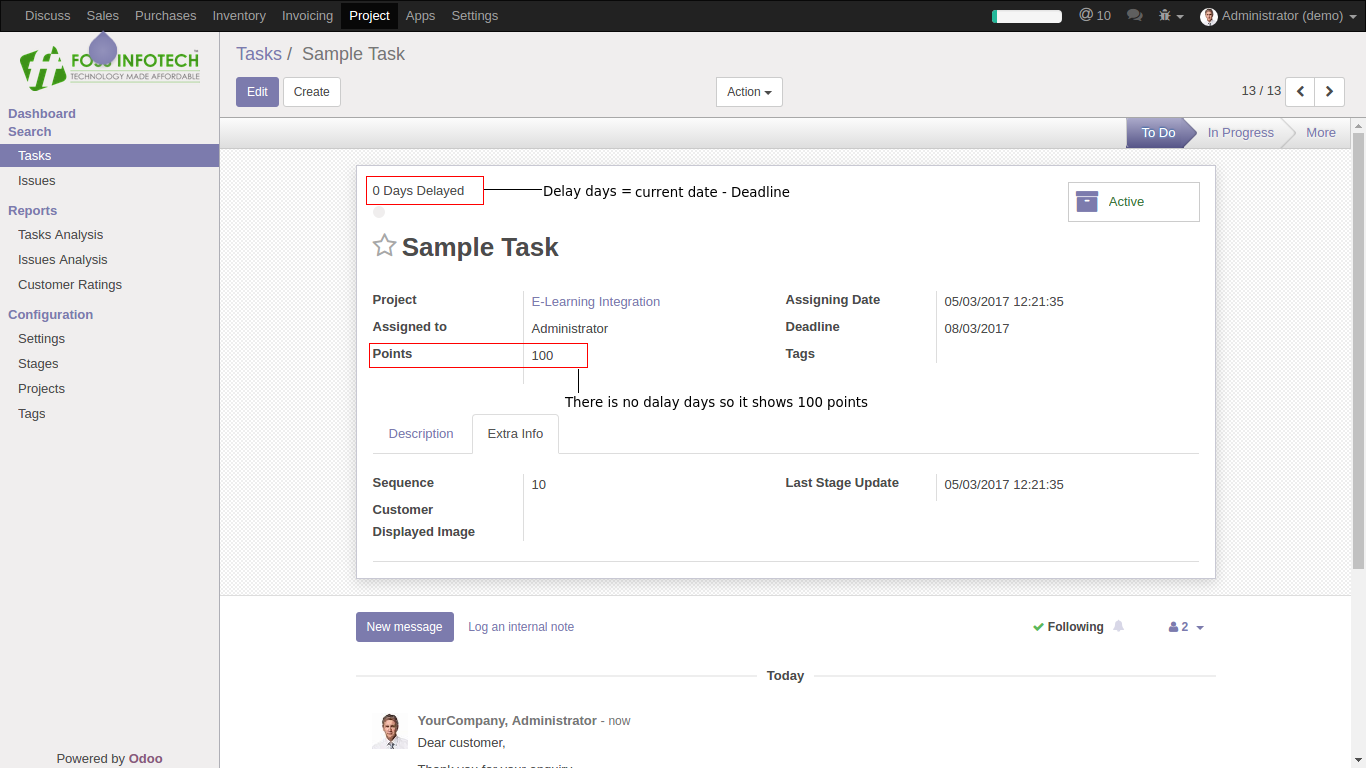 Step 2: Assigning date should not be higher than the date deadline.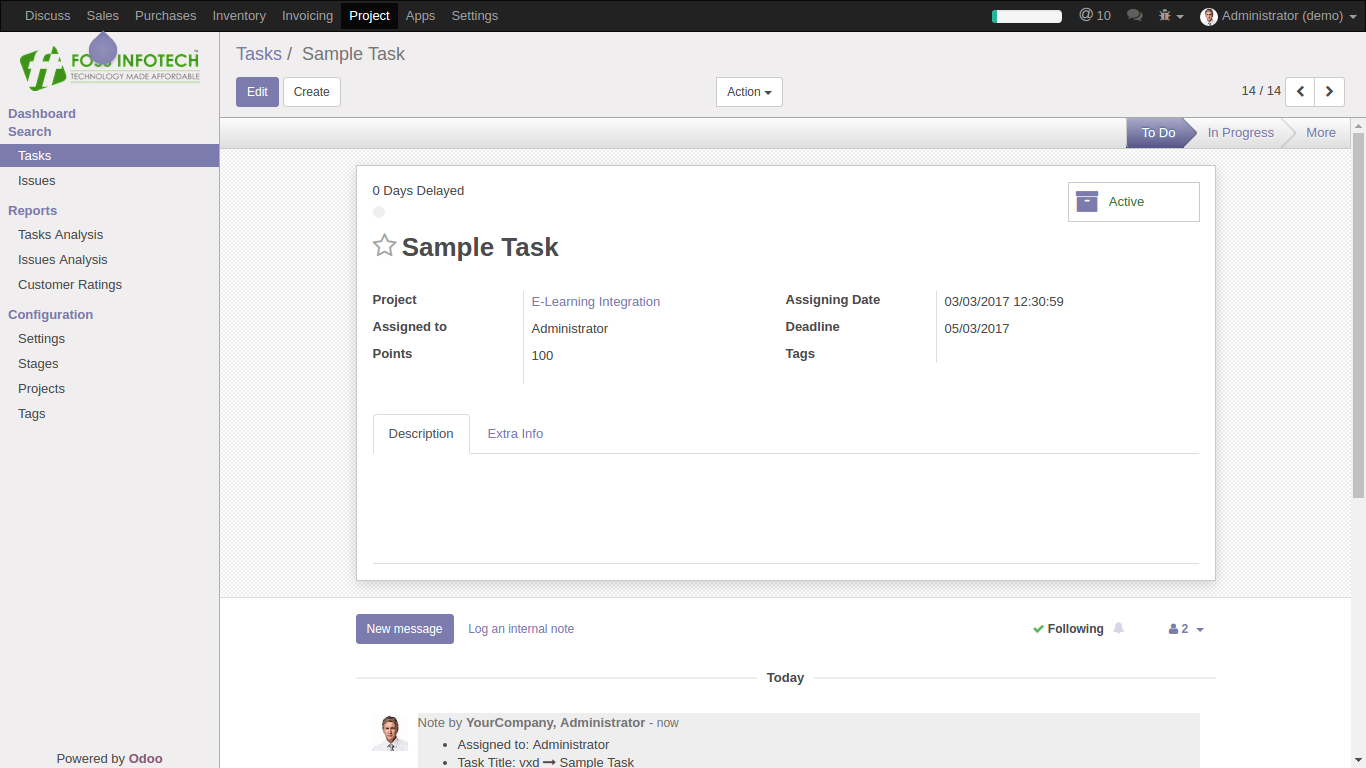 Step 3: Once you assigned the date deadline it automatically calculates the delay days and points according to the deadline.