Create task and score for tasks
Overview
Creating a track for an ongoing task helps the process attaining the estimated target by eliminating the struggles and deviations. In addition, assigning a score and marks for a certain task based on the performance and timely delivery makes the process move forward to attain the goal. Using the task score card add on we can assign a track for a specific task and score can be calculated based th progress and completion of the task. Thus, enhances the productivity and will increases the efficiency of the task.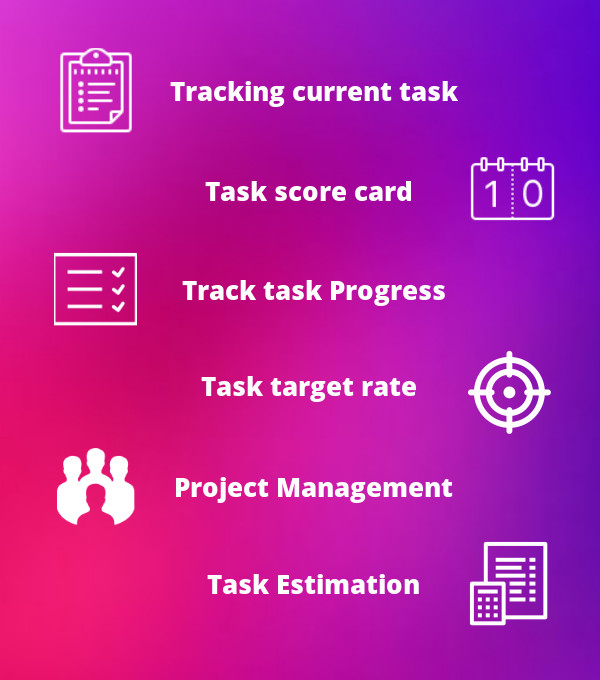 Step 1: Put the assigning date and date deadline dates to calculate the points.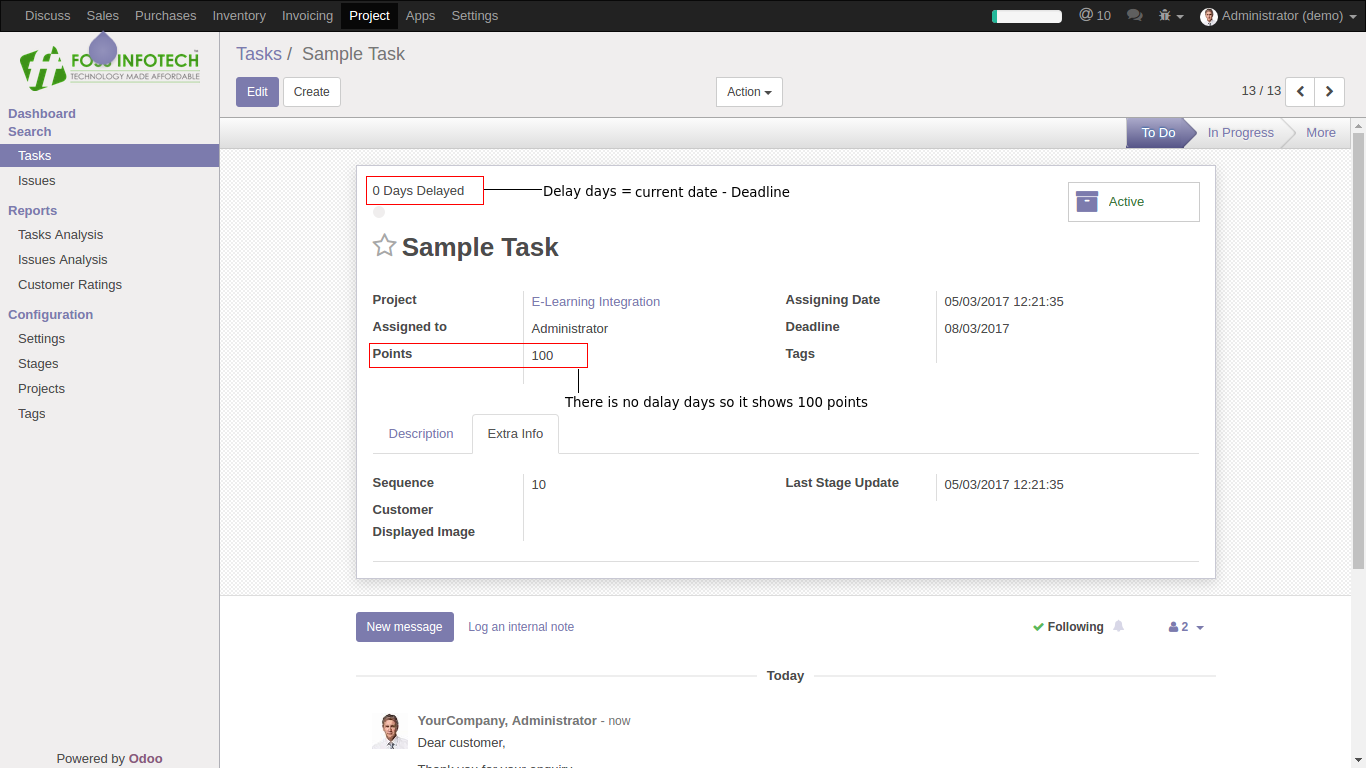 Step 2: Assigning date should not be higher than the date deadline.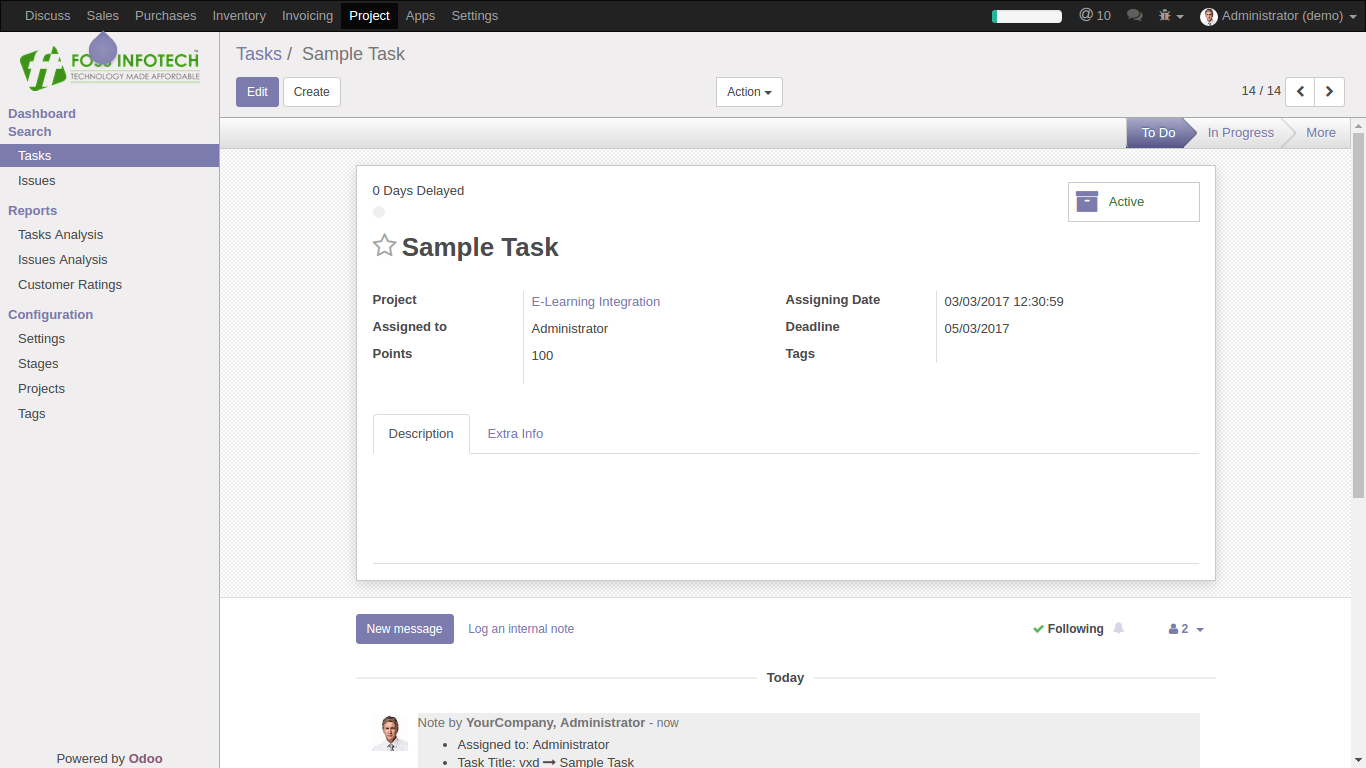 Step 3: Once you assigned the date deadline it automatically calculates the delay days and points according to the deadline.