Tasker for tracking and maintaining tasks
Step 1: To get started, Few things need to configured.
Create your product(s) to map it with the projects and customers.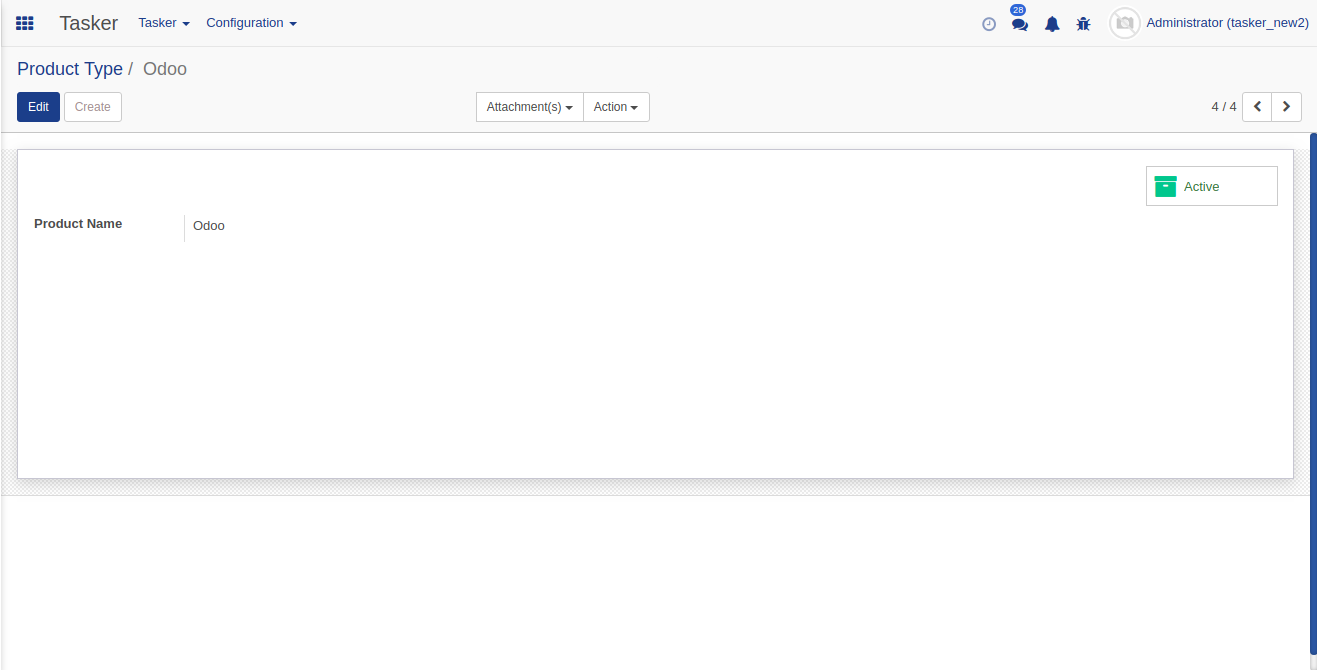 Step 2: Map the Product and Customer with the existing or new project.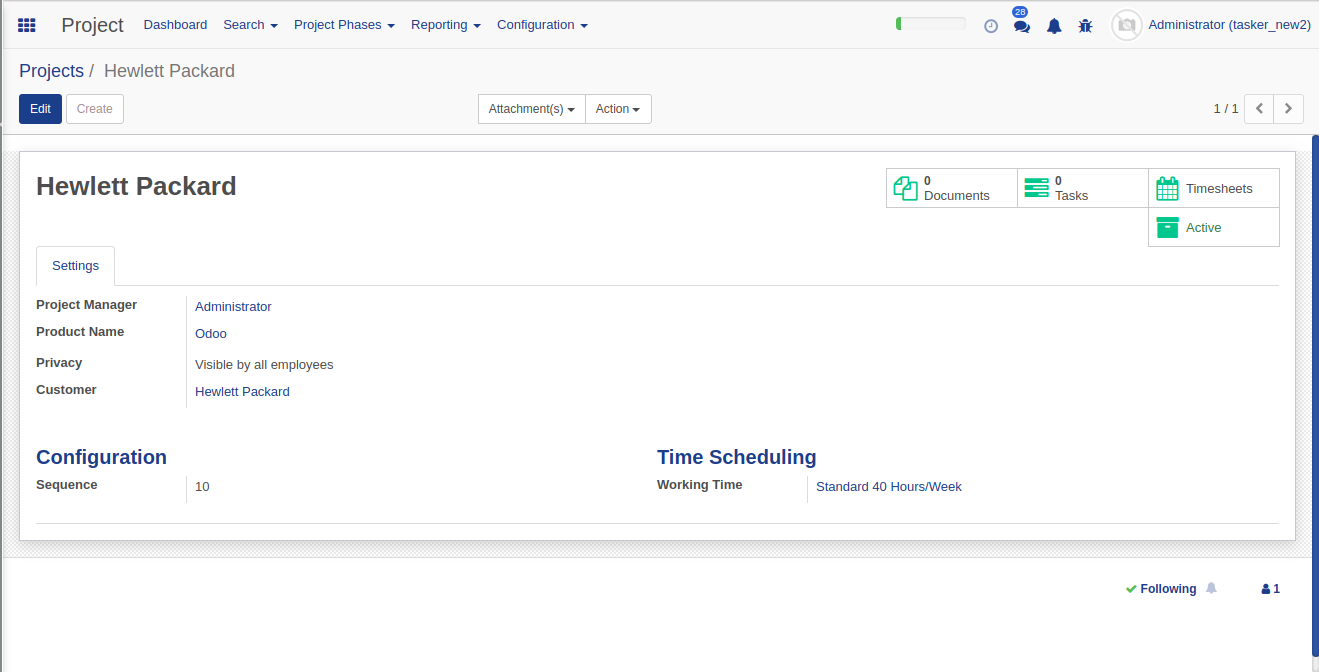 Step 3: Map your existing stages with the field 'State'.
Step 4: Fill the following data as shown in the image.
Configure your type of tasks.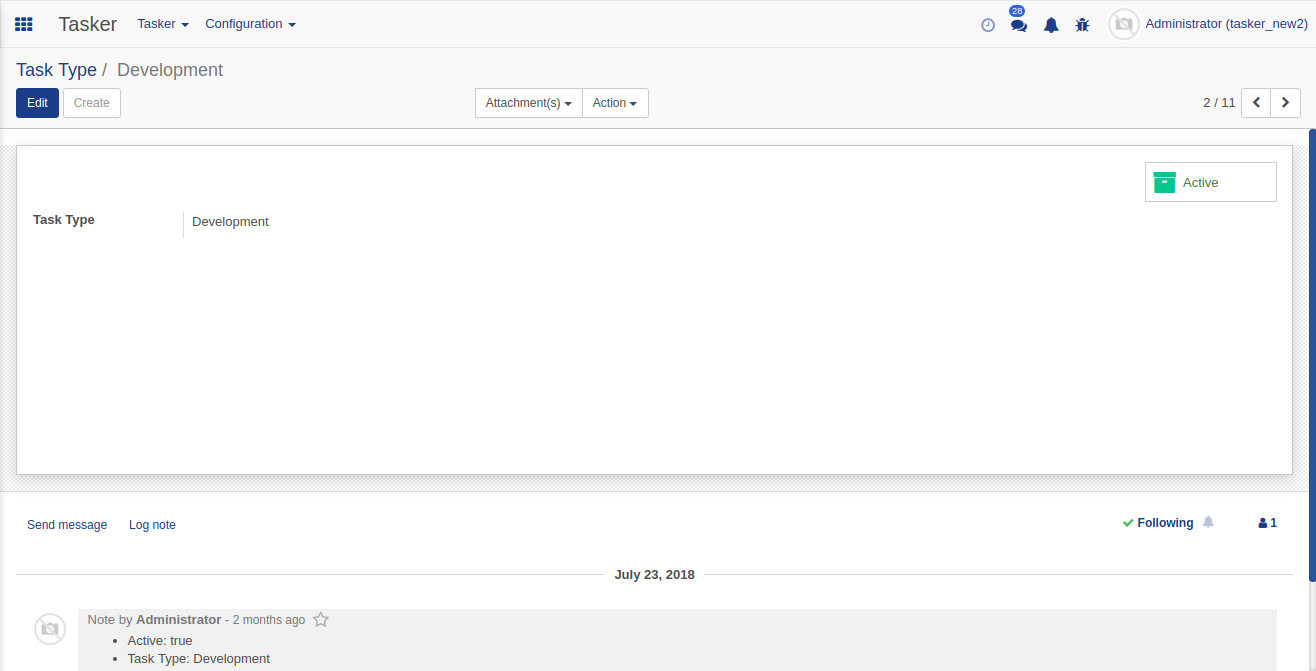 Map your Task type to the related Ticket Type.
Fill your data for the following menus:
1) Sub Status
2) Ticket Tag or Module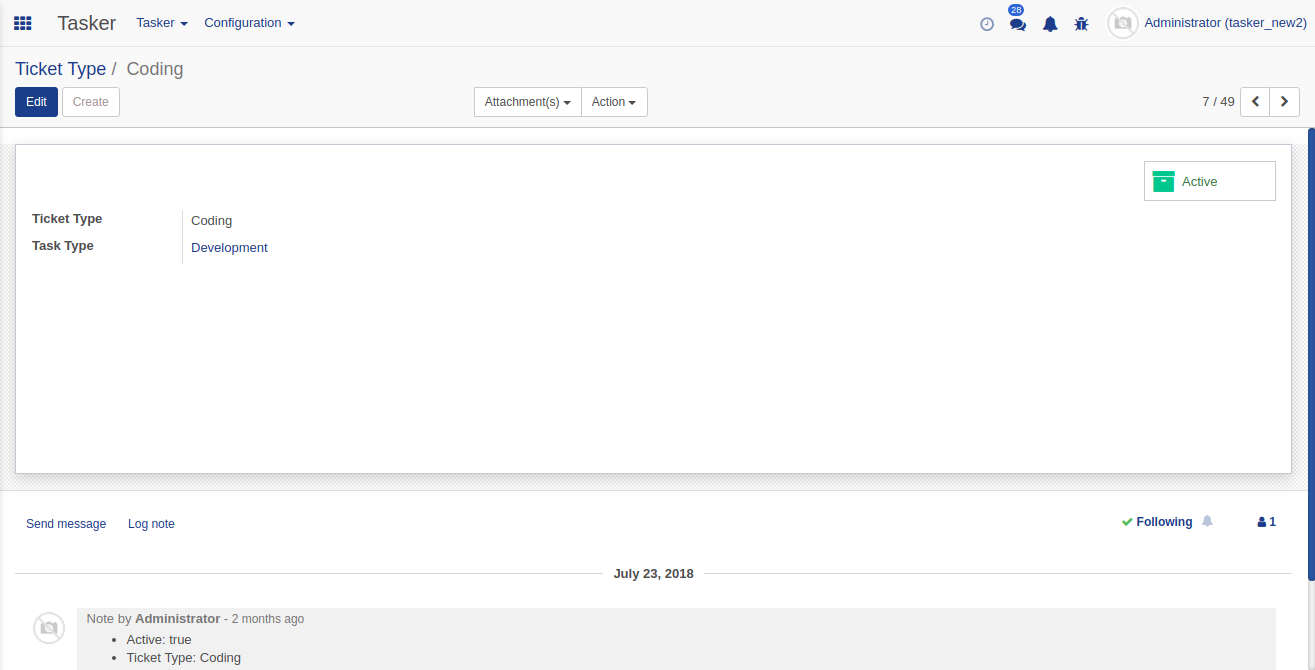 Step 5: Creating the Plan – Create the task by filling in the fields, Plan the hours required in the Field 'Hours Planned'.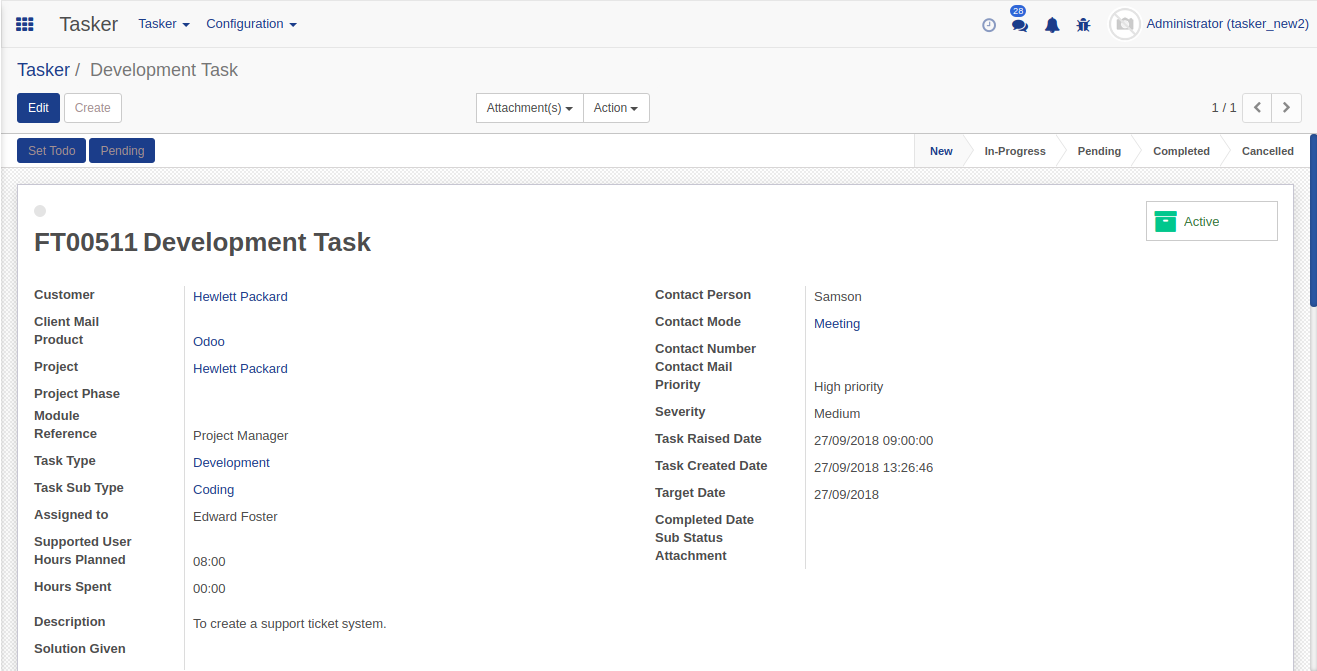 Step 6: Once the task has been taken up, Click on the button 'Set Todo'.
You can find the state of the task being moved from 'New' to 'In-Progress'. You can update the actuals in the Timsheet.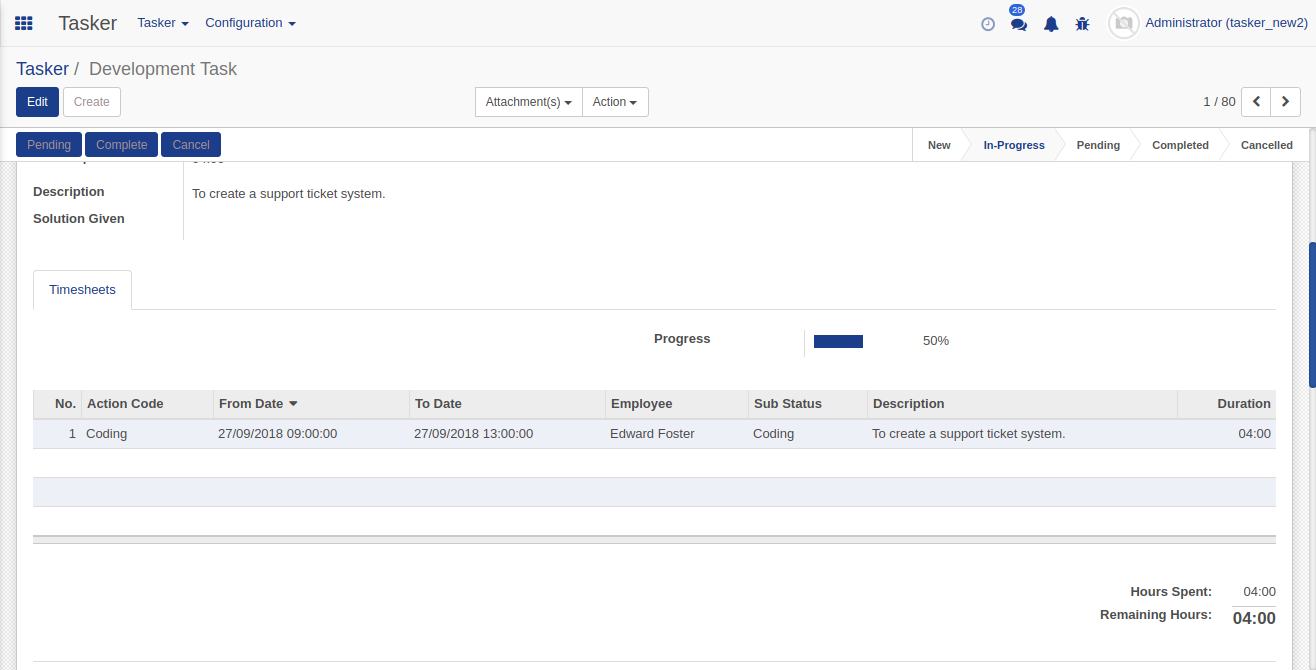 Step 7: when the timesheets are updated, The actual time taken to complete the task will updated in the field 'Hours Spent'.
You can click on 'complete' button if the 'Solution Given' and 'Completed Date' fields are filled.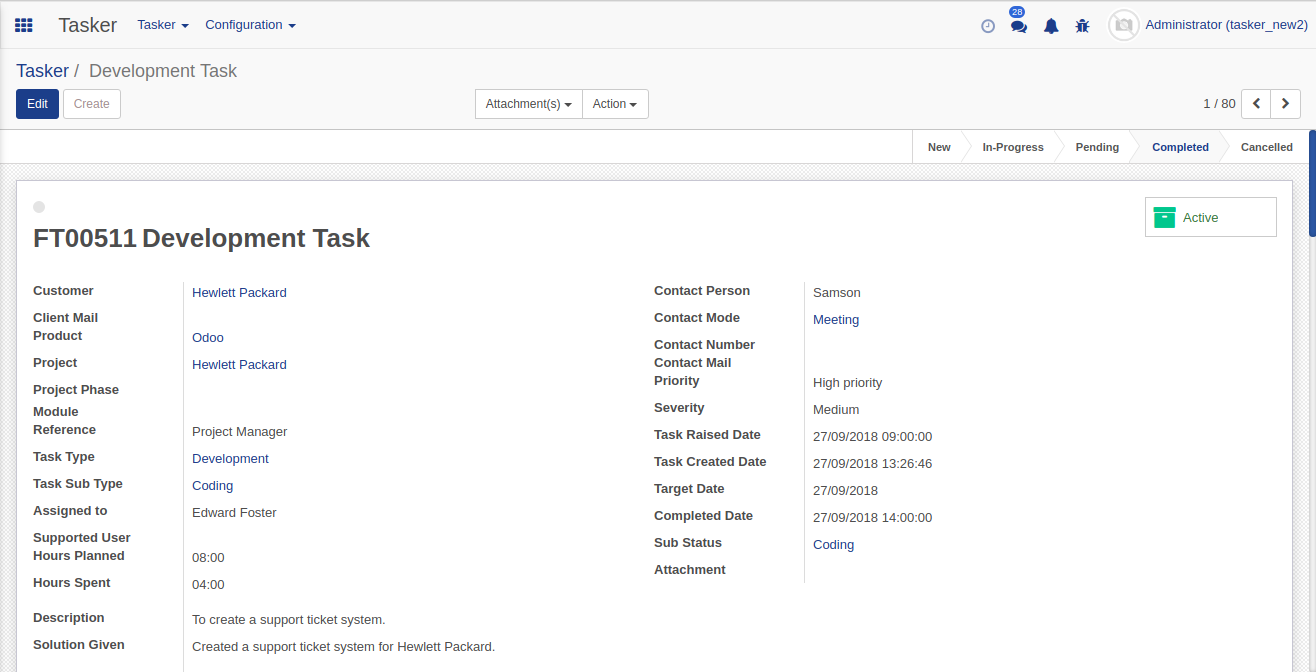 Step 8: Mail Notifications Automated – Managers and the users will be notified on the status of their tasks.