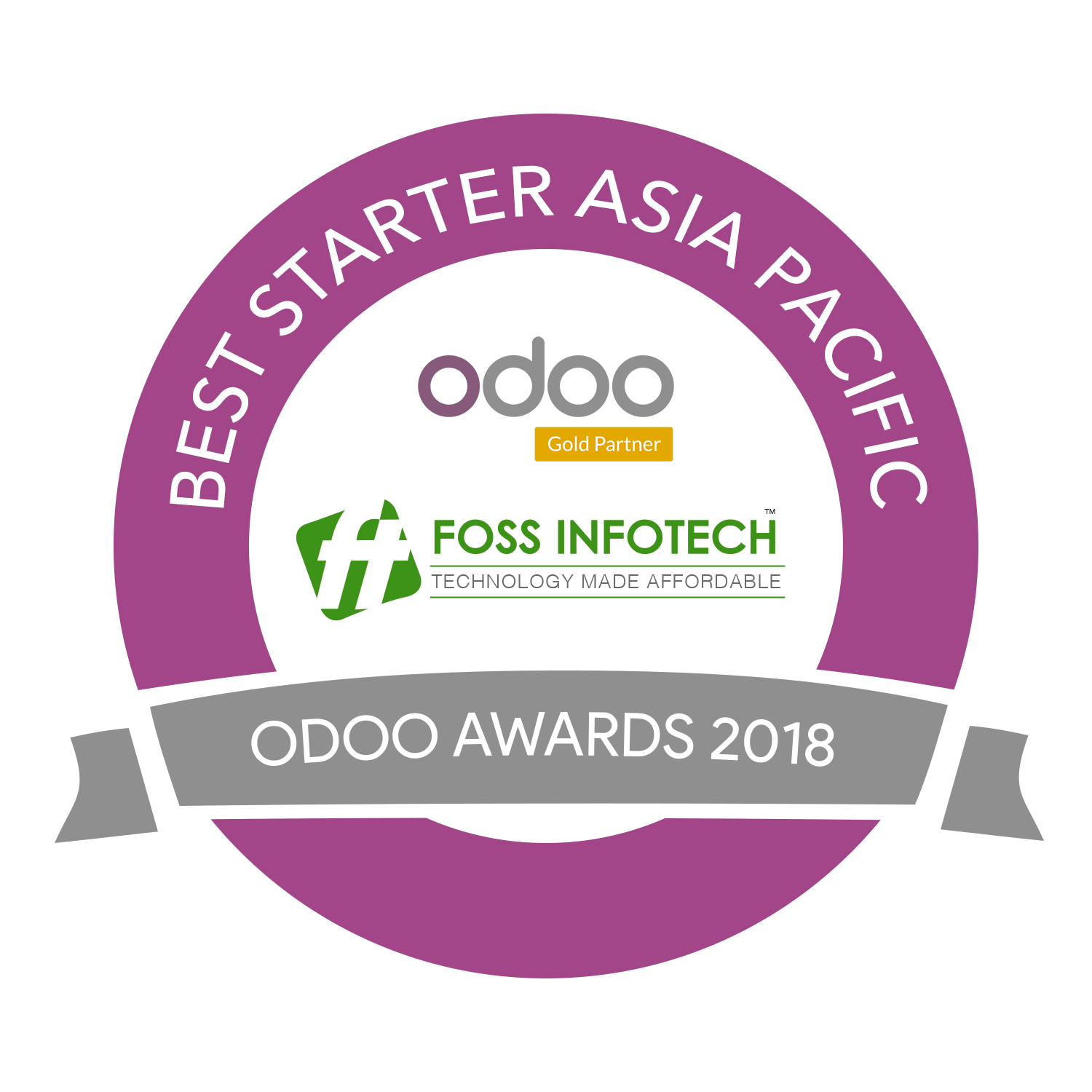 FOSS INFOTECH PVT LTD, a Gold Partner ODOO ERP solution provider, from INDIA, proudly announcing, the winning of the Best Starter of Asia Pacific Award 2018, in Odoo Experience, held at Belgium.
We are the fastest growing Gold Partner of Odoo in India, has done many successful implementations of Odoo for large scale manufacturing industries.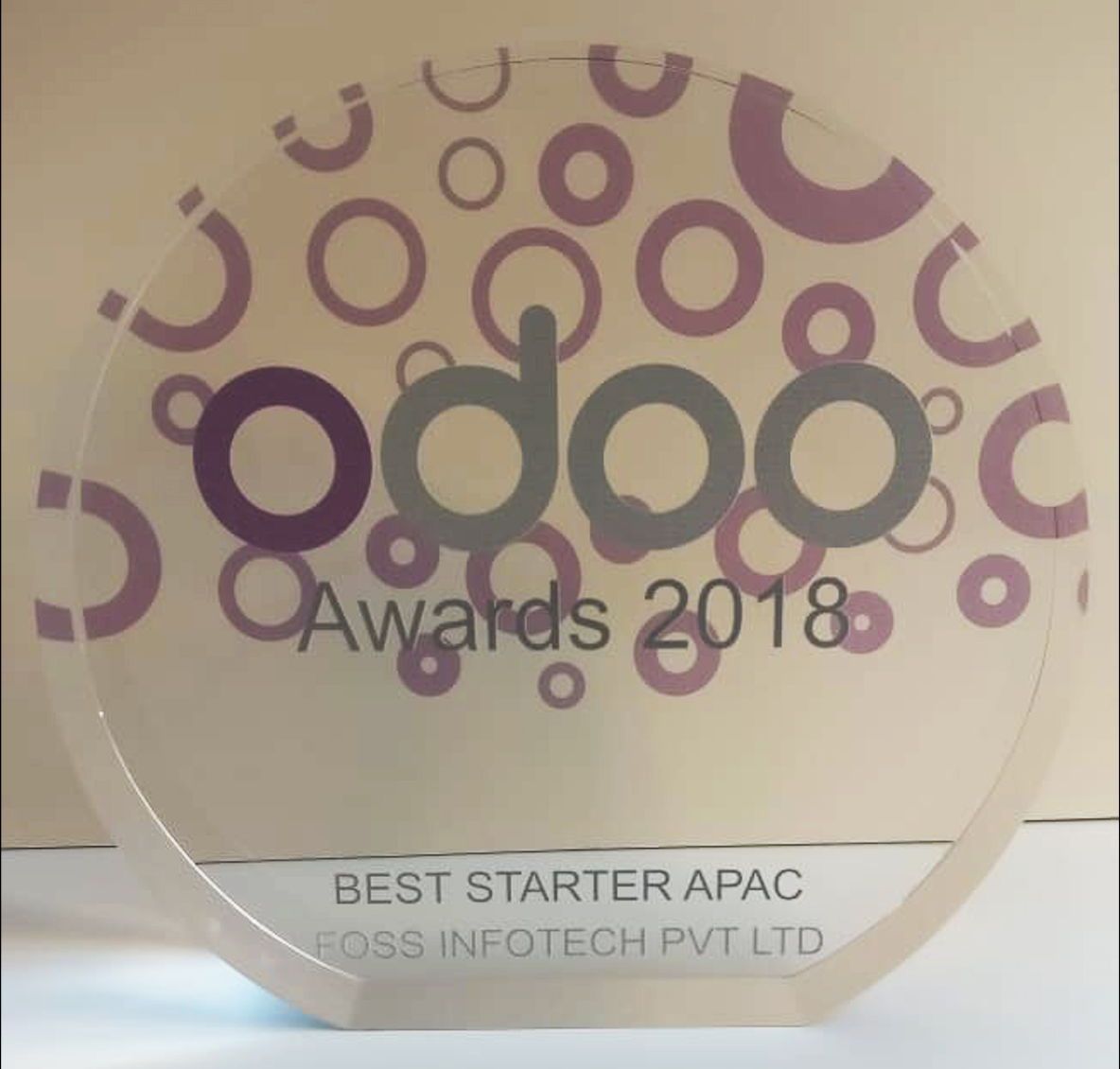 FOSS has been honored by the founder of Odoo, Fabien Pinckaers for implementing Odoo for Roots Multi clean Ltd, India's first mechanized cleaning equipment manufacturer provided with ERP solutions that has helped the company to save $120,000 per year.
Created 25 years ago, Roots Multi clean Ltd had a cumbersome CRM without any service features. In recent years their production increased substantially. As their current system wasn't able to follow this growth. The company was missing key features such as a ticketing system for engineers, a way to monitor products under an annual maintenance contract (AMC)or warranty and also a way to control employee expenses.
A crucial point to bear in mind that Odoo had to be implemented alongside their current legacy system, SAP. To meet this requirement, extra modules were built in order to fulfill their service & warranty needs.
Benefits
One of the most immediate and noticeable success was the incredible savings. They were able to save over $120,000 per year. This was made possible thanks to the new applications including the new ticketing system for service engineers as well as the warrant visits.
Now, visits are scheduled automatically by Odoo based on the correct information originating from sales orders and master products. As a result, the company has reduced its costs and now grows at even higher rate.