Projects and Tasks with tags
Step 1: On the 'Dashboard', You can see Projects which are 'Not active','Completed','Cancelled' and which are 'On-Track'.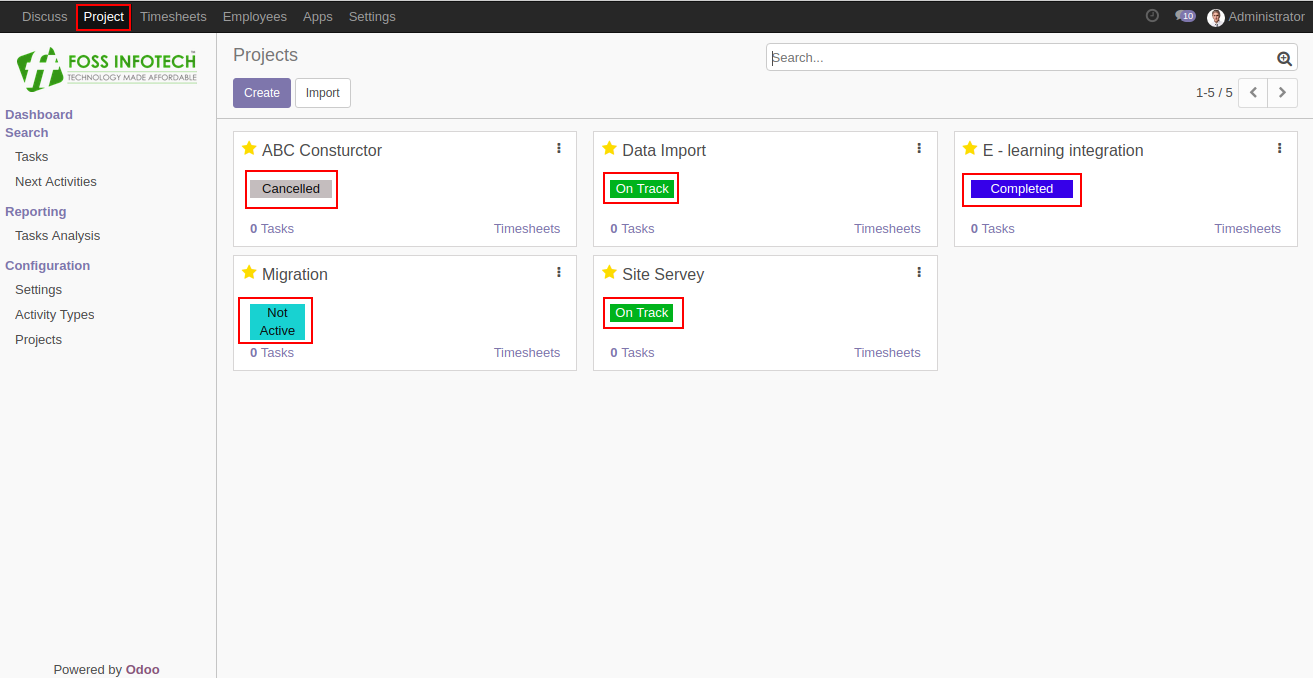 Step 2: You cannot create tasks for the projects which are not started.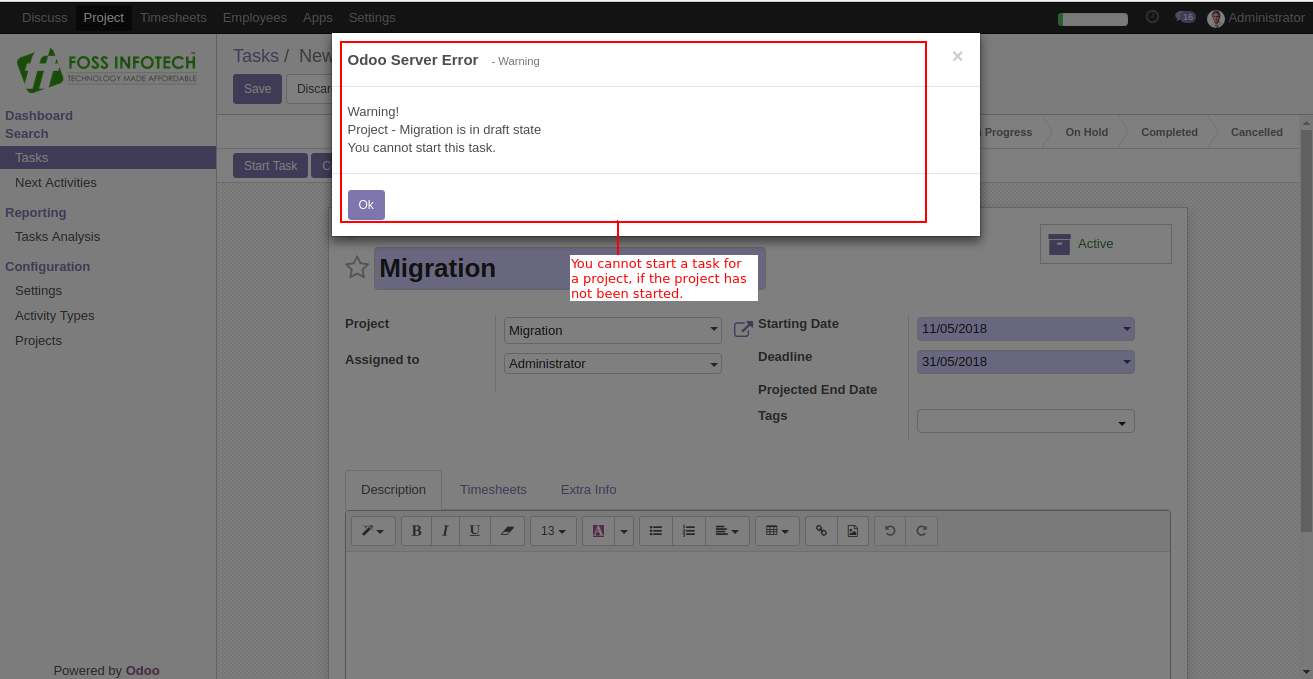 Step 3: Tags display the status of the task.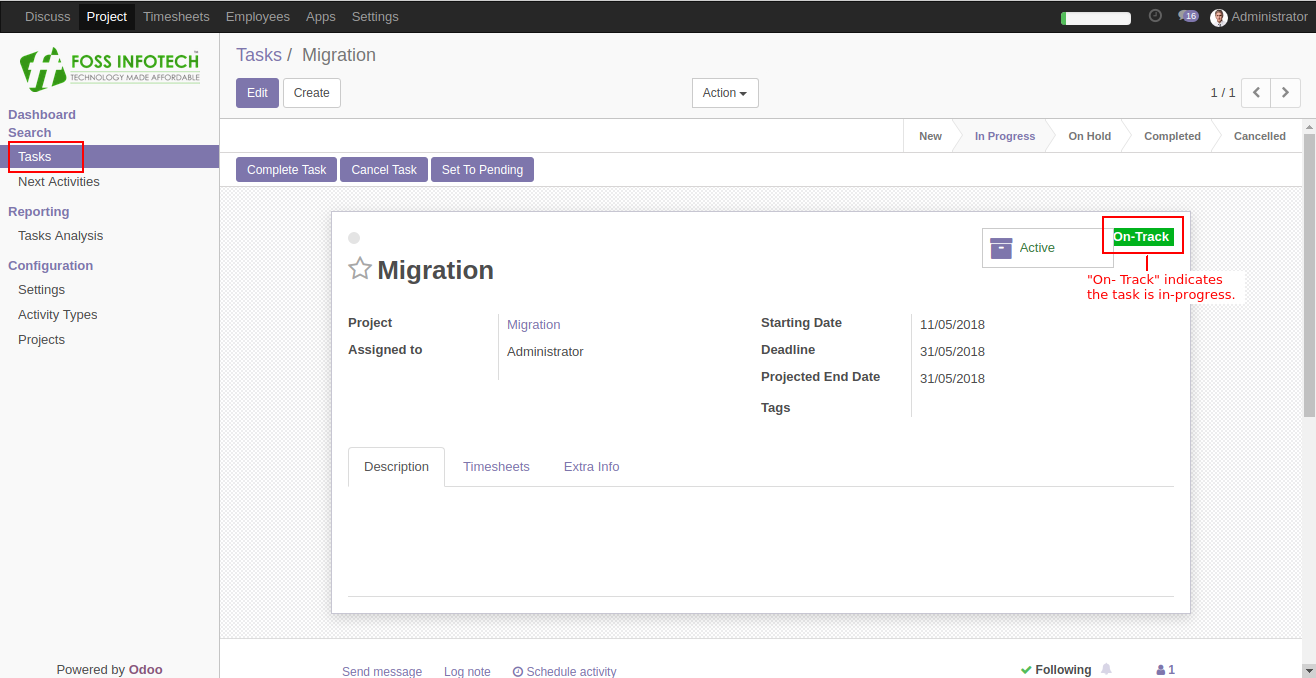 Step 4: 'Delayed' will appear when the task has reached it's deadline.
Step 5: You cannot complete the project when the tasks related to it are In-progress .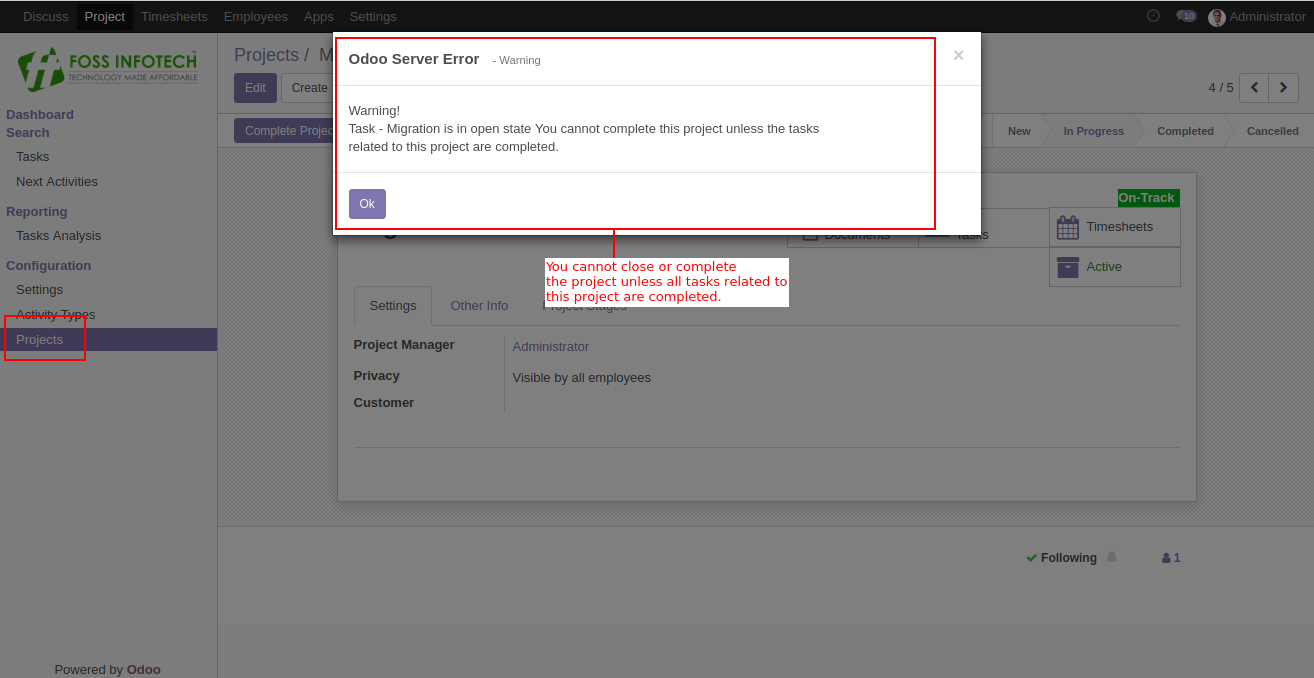 Step 6: 'In the kanban view, You will find the status of the task as well.