Price List based on the Products
Step 1: Choose the parent products and quote the target amount.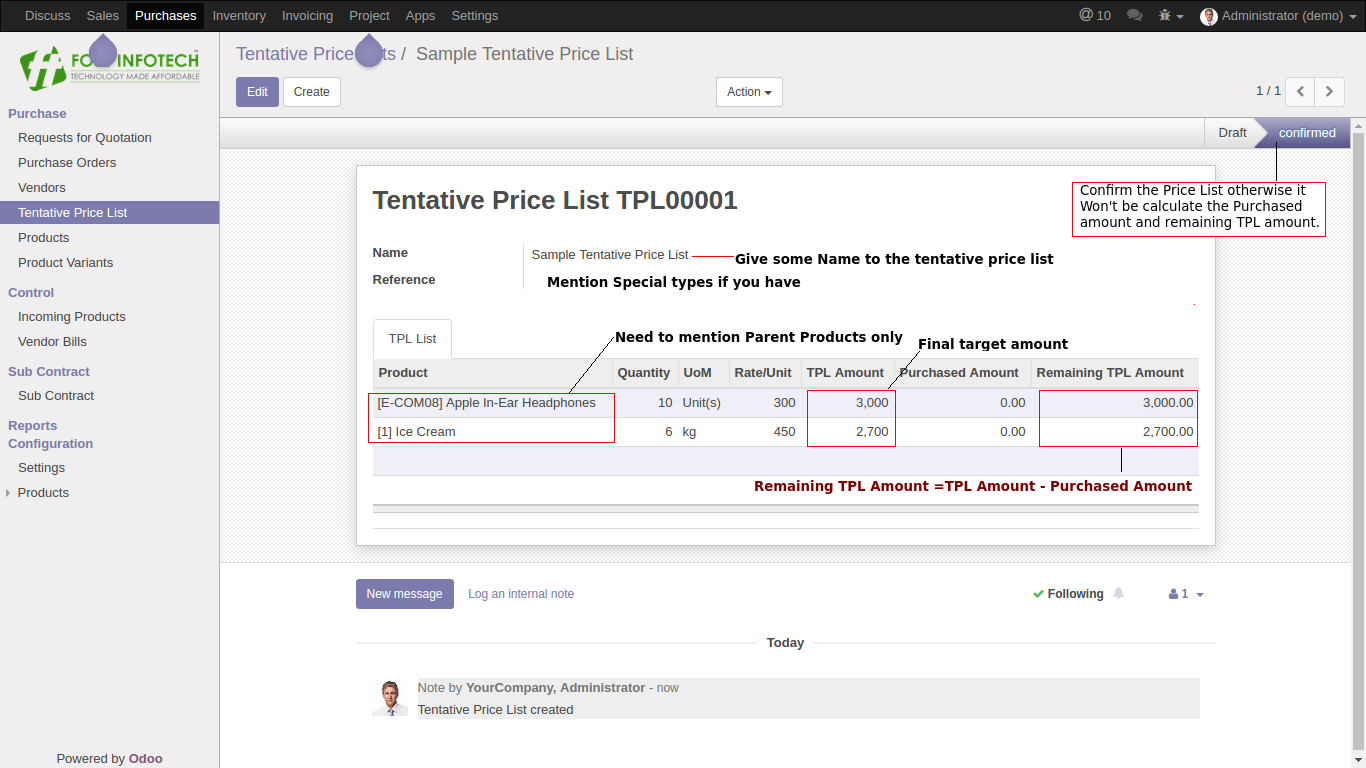 Step 2: Confirm the Tentative price list.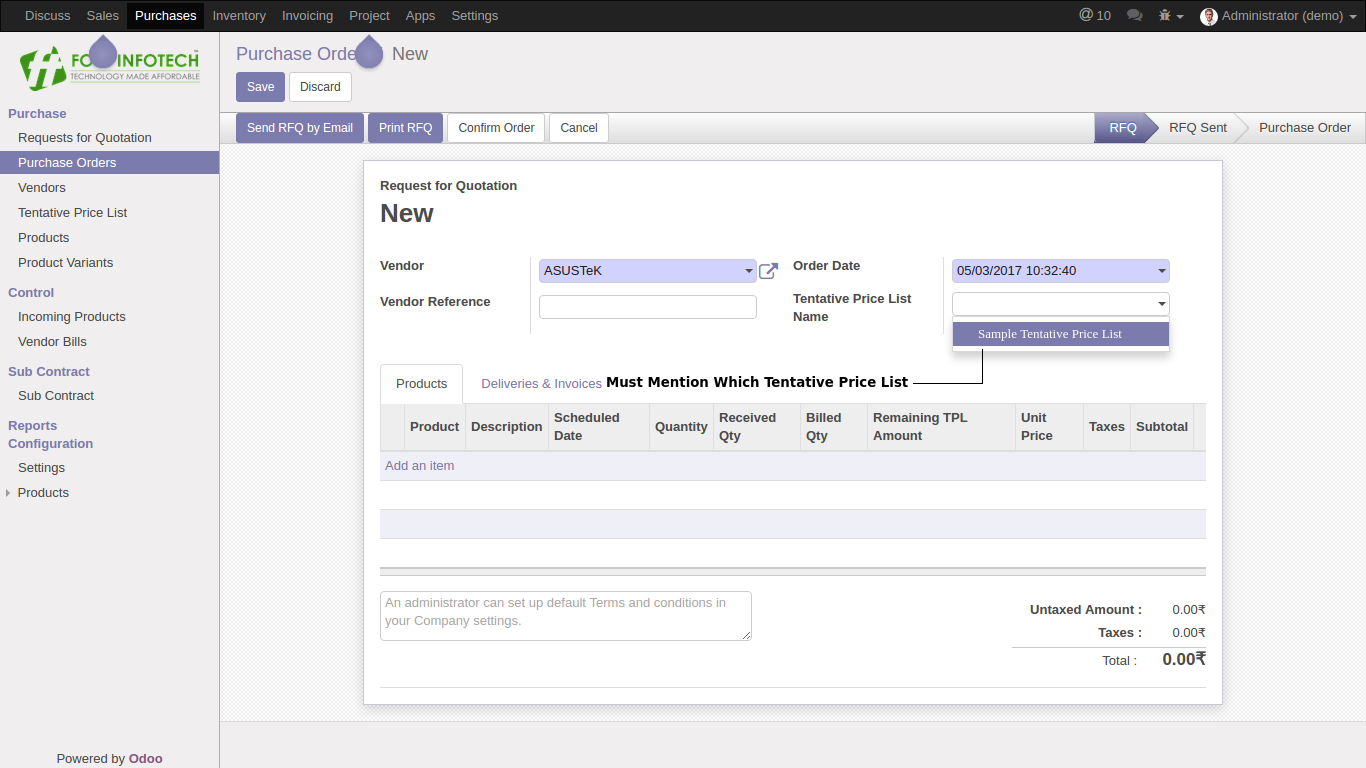 step 3: Now choose the child products and map it with the respective parent products.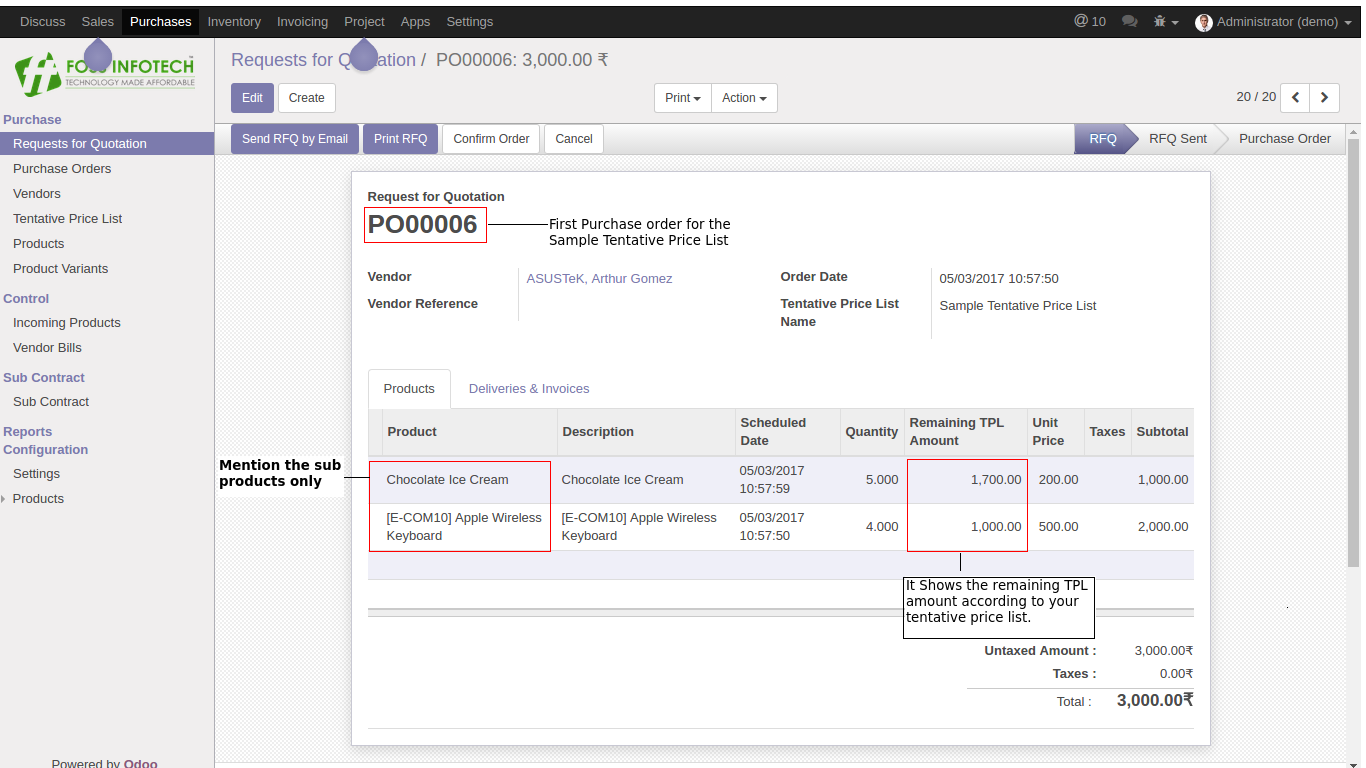 Step 4: Put a PO or RFQ according to your tentative pricelist the remaining amount will be shown in the Remaining TPL amount column.